Previously, the readers saw Dabi reminiscing about his past, his hatred towards his father, and his link with the Todoroki family. And the reason for him to choose the villain's path along with Endeavor's strict rules placed on his children and competition with All Might was revealed in Chapter 302 of the My Hero Academia series.
There were many speculations regarding the upcoming new chapter 303 but according to the confirmed spoilers, Top 3 Pro Heroes will team up against Dabi while Endeavor's reason for joining is to save his son Dabi from his chosen path. While Japan is trying to contact overseas Heroes. So, what will happen in the upcoming chapter?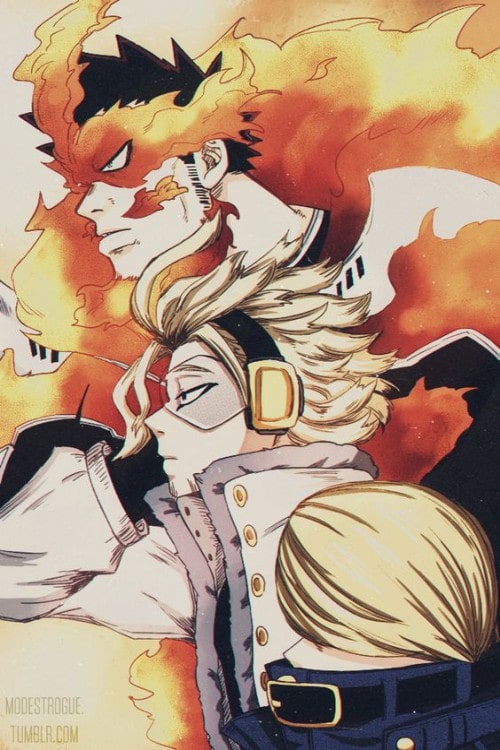 My Hero Academia Chapter 303 Raw Scans and Spoilers–
Chapter 303 of the My Hero Academia series will officially release under the title, "Top 3" and will show Hawks and Best Jeanist request Endeavor to team up together. It will also show Deku in a panel while his friends worry about his condition. Here is a summary of the next chapter.
After overhearing the Todoroki family's conversation Best Jeanist and Hawks enters the room and apologizes for overhearing while asking permission to include them in their fight against Dabi.
Rei apologizes to both Hawks and Best Jeanist for her son Dabi's action towards them while they try to calm her down.
Hawks expresses his desire how he wants himself, Best Jeanist, and Endeavor to team up together. And asks the question, "One for All, what is it?"
There is a secret discussion between Shoto and Hawks. Endeavor cries more.
Japan requests overseas heroes and rescue teams to help them but gets delayed due to the suspension of public security. While the panel shows a silhouette of the hero Electoplant who was briefly seen in the Two Heroes movie when All Might was working in America.
Best Jeanist teases Bakugo saying, "It seems Great Explosion Murder God Dynamight is fine" but Bakugo gets angry and replies what is fine here.
Iida, Tsu, and Ururaka wait outside Deku's room while he is unconscious and glowing. All Might is sitting beside him. All Might says, "Right now, you're talking with the predecessors.".
Iida talks with Jirou. Also, her burnt ear jack is bandaged.
This is the summary of the upcoming new chapter and the chapter will end with the line, "In his deepest sleep, he's finally reunited with them!".  In the next chapter, we might see the confrontation of Top 3 heroes with Dabi or overseas Heroes. There might be also further explanation regarding Deku's condition.
Here we have attached the raw scans of My Hero Academia Chapter 303.
---
Must Read- Top 10 New Generation Heroes in My Hero Academia
---
My Hero Academia Chapter 303 Release Date-
My Hero Academia Chapter 303 is set to release on 28th February 2021 at midnight JST and will vary in different regions of Japan. fans have to wait 2-3 days to avail the officially released chapter. As the next week will also be a no hiatus week Chapter 304 is expected to release on March 7, 2021.
Where to Read My Hero Academia Chapter 303-
After the official release fans can read Chapter 303 of the My Hero Academia series on Mangaplus Shueisha and VIZ Media. We will be back with more spoilers and raw scans post, till then stay tuned and hyped with us.
---
Follow us on Twitter for more post-updates.
Also Read-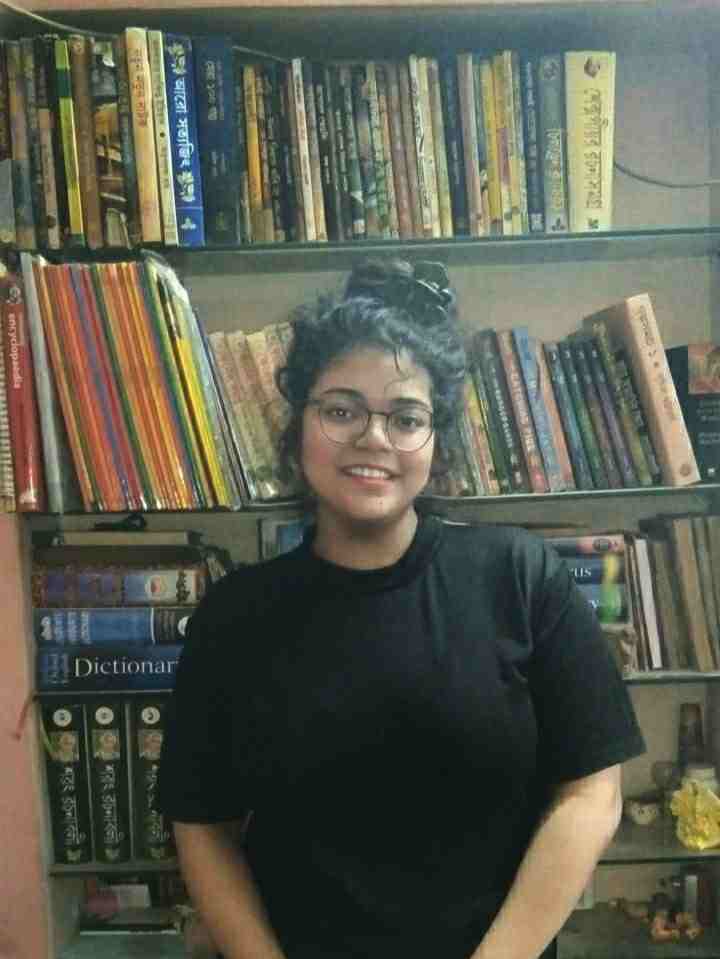 Namrata is a nature lover and frequently spends their time making elaborate plans of settling near the banks of Manasarovar lake with their best friend. If not, then they can be found reading mangas, books, comics, or science journals. Quite interested in science and will start talking about its endless theories if given the opportunity.