Romance is one of the most popular genres of every medium. People like reading and seeing stories of characters meeting their fated, falling in love, and all the drama surrounding it. Although, not every story ends with roses. There are both pitfalls and rainbow roads in the journey people call love.
BL, meaning Boys' Love, is a subgenre of romance depicting same-sex relationships between men. Japan typically uses the term Yaoi to include all forms of relationships, whether it be romance focused or sexual.
In the West, the term BL (also known as shounen-ai) is mainly used to depict more emotional and romantic aspects of a relationship while Yaoi focuses on the sexual, more explicit side.
Today, we will be looking at 10 Underrated BL Manga, Manhwa & Webtoons. We will be following the Western term and focusing more on sweet, romantic stories.
These stories will make your heart flutter, make you cry, be angry, and well up with every kind of feeling. Get ready to go on an emotional journey, and don't forget to bring a box of tissues with you!
10 Underrated BL Manga, Manhwa & Webtoons
1. A Man Who Defies the World of BL
Starting off our list with an extremely funny commentary and parody of BL series. Zettai BL ni Naru Sekai VS Zettai BL ni Naritakunai Otoko is about a plain-looking protagonist who one day realizes that he is living in the world of BL.
Every part of the world runs on the many troupes that are popular in BL manga. Our protagonist may like girls and not want any part of this world. He fights back but cannot help but be assailed by the sight of lovey-dovey situations at every corner!
The story is hilarious, and the author didn't hold back in adding every kind of over-the-top situation in the series.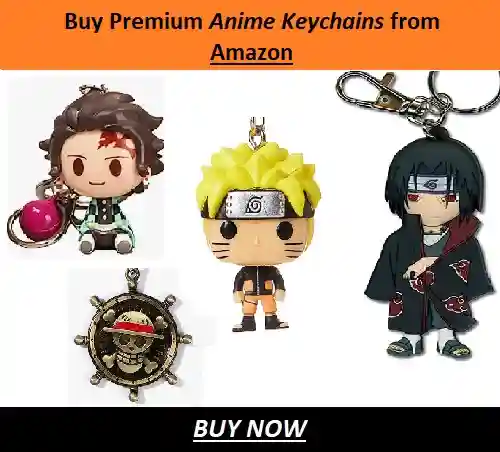 ---
2. I Think Our Son Is Gay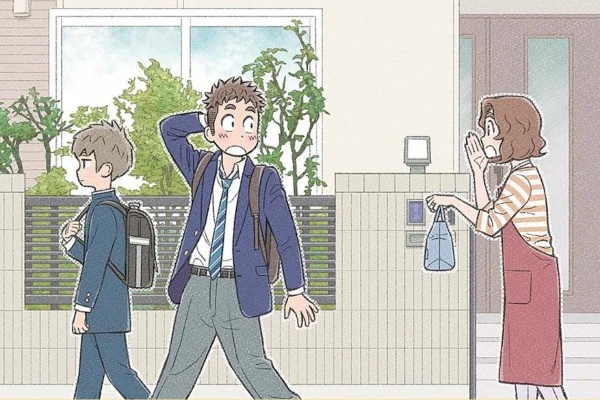 This mother deserves the award for being one of the most understanding and caring moms in the world. Although the Aoyama residence is home to four, Akiyoshi's job usually keeps him away.
Thus, mother Tomoko and her two sons, Hiroki and Yuri, go on peacefully with their everyday life. Since Hiroki has recently started high school, he has gotten more interested in the topic of romance.
His little slip-ups lead Tomoko to believe that his son is probably gay, and being the supportive mother she is, she wants him to go at his own pace.
However, Hiroki is anything but subtle, so it's really hard not to notice the things he say and does. He may be doing his best, but he may just die of embarrassment before spilling his "secret" to his mom!
The series is really wholesome, and you cannot help but love Tomoko and all the little ways she helps her son.
---
3. The Summer Hikaru Died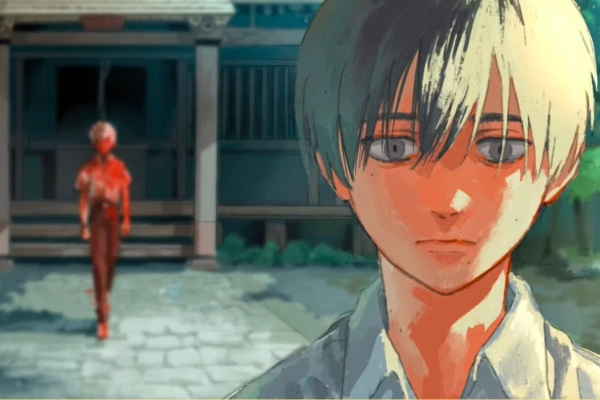 Hikaru and Yoshiki have always been childhood friends. They were known to do everything together. Until one day, Hikaru got encompassed in some weird light, and then something else took his place. Something not human.
Something imitating Hikaru. Yoshiki still wants to be with Hikaru from the bottom of his heart, but is the Hikaru he wants to be with actually him?
The Summer Hikaru Died is a hauntingly different story and has got a unique concept. The psychological, horror, and thriller aspects of it are exceptionally interesting, and you cannot help but be sucked into the storyline.
---
4. I Want to Be a Wall
The BL may not take center stage in this series, but it definitely deserves a mention in our list. Yuriko is an asexual woman, incapable of being sexually or romantically interested in someone else, with a penchant for BL stories.
Gakurouta is a gay man whose heart forever belongs to his childhood friend. There are not many who understand the two in the world, but what if they marry each other to satisfy others?
Romance may not be on the table for the couple, but what blossoms is a wonderful relationship unlike any other.
Marriage of Convenience is a popular troupe amongst manga and manhwa, but I Want to Be a Wall takes this troupe in a totally different direction and presents something beautiful and unique instead.
In a world where romantic love is given priority, it's delightful to see a story tackling something different in a tasteful manner.
---
5. High-Class Homos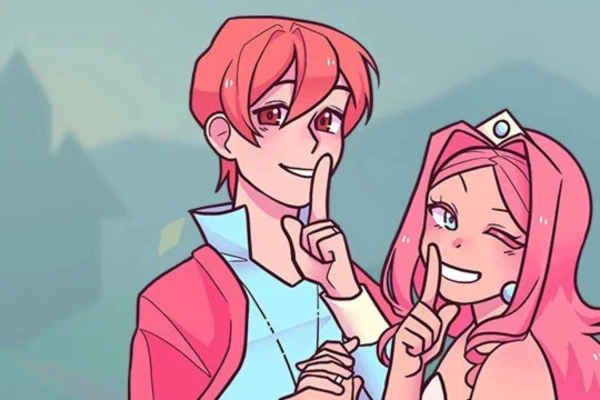 It's time to give some love to the webtoons as well. Princess Sapphia of Mytilene is not into boys. So it's a huge headache when her parents start badgering her for marriage. Put in such a tight spot, what does she do?
Why, enlists the help of her gay best friend, of course! When Prince August of Phthia hears about her friend's plan, he easily agrees.
So the question is. Will these two gay best friends be able to pull off a convincing marriage while flirting with their desired sexes on the side? And what about their actual jobs, which are not any less difficult?
High-Class Homos has a lighthearted tone and a pretty, bright art style. The story is engaging and leaves you looking forward to every antique the two dorky royals pull.
---
6. Go for it, Nakamura!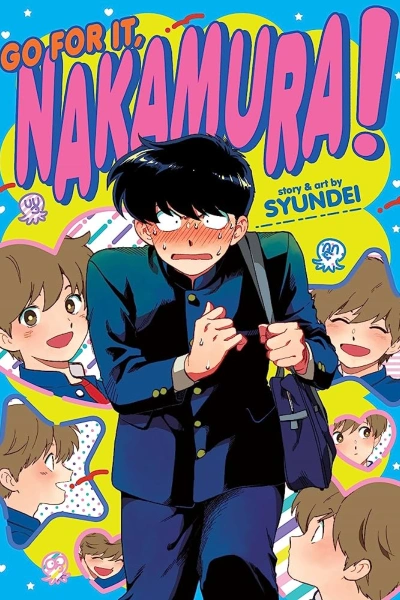 A shy, klutzy Nakamura falls in love with his dreamy popular high school classmate, Hirose. But will this love come to fruition when they haven't even met yet?
Nakamura's social awkwardness and shyness make him a totally relatable character which the audience can't help but cheer for. The art is reminiscent of old Shoujo manga and has a charming vibe throughout.
---
7. I Hear the Sunspot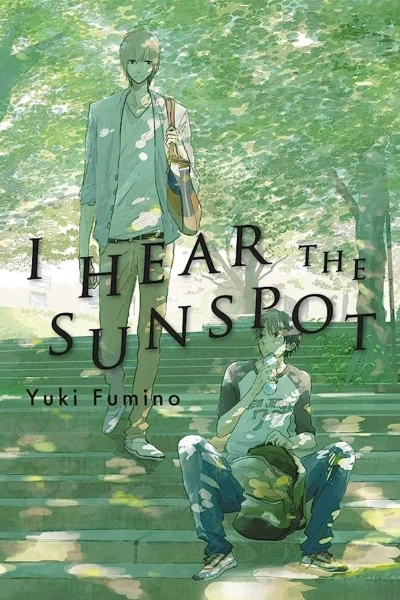 With multiple sequels, I Hear the Sunspot tells the story of Kouhei, who is often misunderstood by others due to his hearing disability. This leads him to reserve himself, and he starts keeping his distance from others.
That is until he meets Taichi. This cheerful, outspoken, and somewhat poor fellow college student breaks down Kouhei's walls and finds his way into his heart. Kouhei begins seeing parts of himself he didn't even know existed.
The author tackles various things in the story well, especially when it comes to Kouhei's disability. Despite the somewhat awkward writing in the relationship parts, this manga is worth giving a try!
---
8. Heesu in Class 2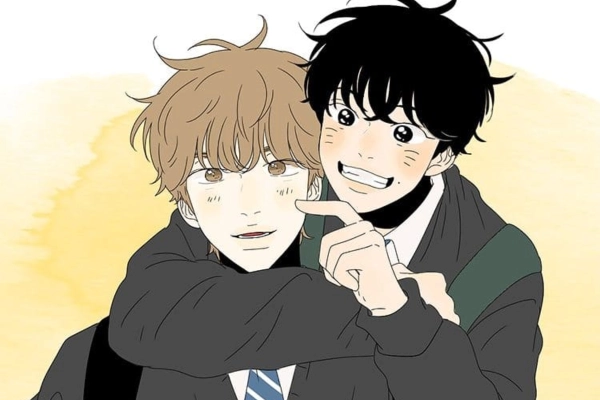 Heesu has a crush on his best friend, Chanyoung. However, he is satisfied with cheering him from the sidelines and hearing about his girl problems. Suddenly, Heesu starts hearing his name everywhere.
Class, bus, lunch hall… Turns out, there has been a rumor going around that if anyone has any love problem, all they have to do and consult Heesu in Class 2! So, what does Heesu do now when he can't even solve his own love problem?
This manhwa is cute, adorable, fluffy, and heart-warming. The simple yet charming story is what gets everyone who reads it to fall in love with it.
---
9. Faded Picture Scroll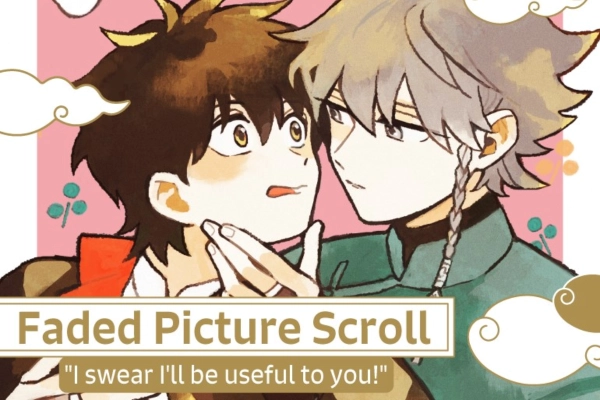 What happens when a person who you have no memory of claims to have come to fulfill a childhood promise? This is what happens with Izumo is approached by Ryuta, who saved his life from a Youkai in childhood.
Their childhood promise of going on an adventure was never forgotten by Ryuta, but it seems that Izumo has no recollection of their memories together.
However, this does not stop Ryuta from embarking on a journey with Izumo. Amidst all the arguments, Izumo will come to see Ryuta eye-to-eye. Right?
---
10. Interview with a Murderer (Queensa)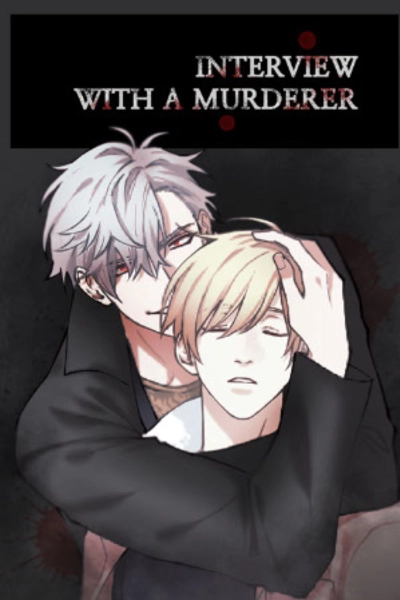 Ending our list with a not-so-wholesome series. Aspiring journalist Jonathan is tricked by his brother to take his place in interviewing a violent serial killer, Kister the Slaughterer.
He just wants to get it over with since the subject is the infamous killer who murdered 33 people. Unlucky for him, Kister suddenly starts taking an interest in him…
This psychological thriller is a rollercoaster from start to finish. The ending is intelligent, and the whole story will leave you at the edge of your seat, wanting more.
And that's it for our 10 Underrated BL Manga, Manhwa & Webtoons. We tried to add a bunch of variety, so hopefully, you will find something to your taste!
---
Do small things with great love.
Follow us on Twitter for more post-updates.
Also Read: