In the previous chapter, Lu Tian has shown that he can overpower any other Martial Arts Technique only with his Formless Technique. In the whole chapter, Tian is playing with Agito. He quickly advanced from defensive to offensive mode. No one has expected that Tian would overpower Agito like this. But now, Tian is stomping him continuously and on the other hand, Agito, in defensive mode, just waiting for one chance/opening to land a perfect blow. So, who will be the winner? Therefore, in this post, we will discuss the spoilers and release date of Kengan Omega Chapter 92.
Kengan Omega Chapter 92 Spoilers-
Kengan Omega Chapter 91, "Loose Cannon," unveiled a glimpse of Lu Tian's past where he met Xia Ji. But the unexpected part was when Xia Ji mentioned to Edward Wu that he even didn't know about Lu Tian.  In the past, Xia Ji invited Lu Tian to the Worm, but he refused. No one knows that he is already a superior member of the Worm.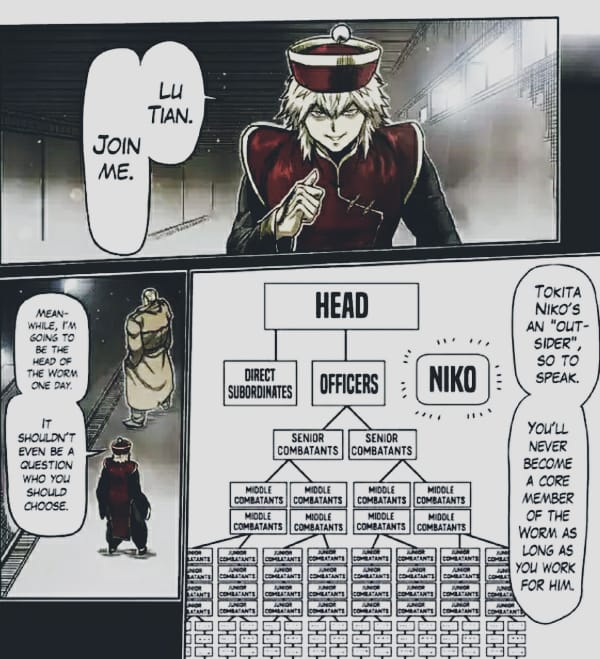 According to the Worm chart, the members are promoted to the Officers to directly contact the Head. But the Direct Subordinates and Niko can also directly report to the Head. These three categories know the true identity of the Worm Head. Naidan was the direct subordinate, and Lu Tian is from the Niko category. It means that even Officers don't know about them.
Lu Tian is very powerful and currently overpowering Agito. In the next chapter, Agito will change his technique, which will counter Tian's Formless Style. We can assume that the next chapter will show the outcome of round 6. The raw scans of Kengan Omega Chapter 91 leaked yesterday. So, here are the confirmed spoilers of the next chapter.
Kuroki Gensai will notice something unfamiliar related to Agito. According to him, Agito has improved during these past years. Now he is trusting Martial Arts than the Formless technique.
Agito will counter Tian's storm and combine his Martial Arts and the Formless Technique to strike back-to-back attacks.
As a result, Tian will unveil his trump card, Kure Clan Technique, i.e., Removal. And from this, the next chapter will end. But the question arises, how a non-Kure member able to use it?
Here is the link to the raw scans of Kengan Omega Chapter 92.
Kengan Omega Chapter 92 Release Date-
Kengan Omega is a weekly scheduled manga; therefore, Chapter 92 will release on Thursday, January 7, 2021. Fans have to wait a few more days to get the official chapter. There is no news of break till now; hence the next chapter will release in the upcoming week.
Where to Read Kengan Omega Chapter 92-
Fans can read Kengan Omega Chapter 92 next week from the official website of Kengan Omega or Mangadex. We will be back next week once the spoilers will surface. Till then, stay tuned with us.
---
Follow us on Twitter for more post-updates.
Also Read: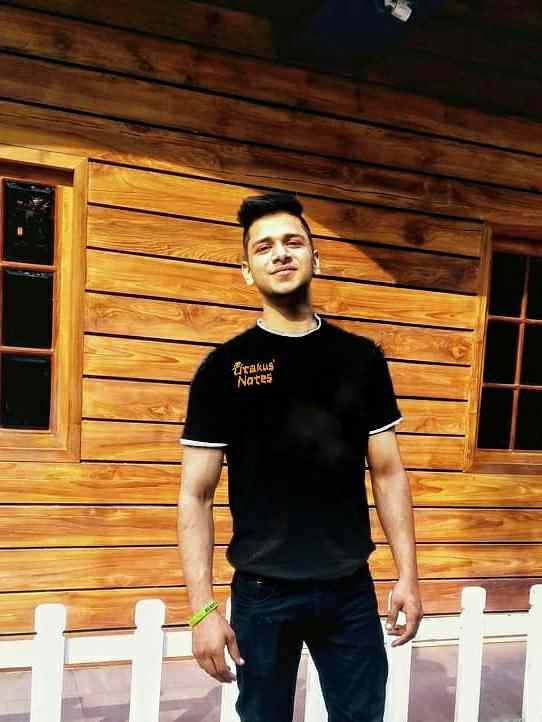 Sachin Kandwal is the newest member of the staff. And here in Otakus' Notes, he covers breaking stories of the Anime world. When he's not consuming content on Reddit, he can be seen exploring Bangalore city.