Last updated on January 24th, 2021 at 03:29 am
Shoseki Monthly Manga Sales are out for the month of November 2020. Jujutsu Kaisen has got all its manga volumes in the top 47 of the list. A spectacular feat by an equally popular manga. In total 14 volumes have been released till November end, and all of them have a high sale value in November itself. Calculation of the total copies sold to date will be even larger.
Living up to its reputation, the anime adaptation is also soaring to the skies already, even when just halfway through the season. It has been of great use in increasing the manga sales to more than 4.5 million copies in November as mentioned by Oricon.jp becoming the 3rd highest sold manga after Demon Slayer and Haikyu!!. Read further to find the manga covers featured in the top 47 list and more details.
All Manga Volumes In Top 47 Monthly Sales-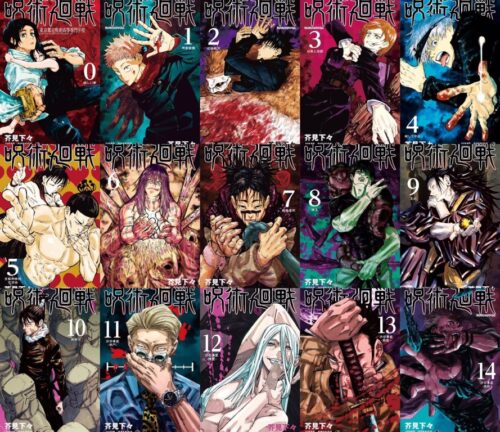 Although none of the volumes have secured a place in the top 10 in the month of November. Nearly 10 of the 14 volumes have been placed in the top 30. The remaining 4 volumes have come in the remaining 17 spots. Competing with many other world-famous manga series, Jujutsu Kaisen has fared highly. The comments on Twitter and Reddit show that the fans had anticipated such a result. The publication has high hopes for this month too, quite evident from their printing preparations.
You can read Jujutsu Kaisen manga online at Viz.com and other paid platforms. Do read it from trusted sites only and support the author to continue this great work. You can also watch the Jujutsu Kaisen anime from Crunchyroll and Funimation, 12 episodes have been released up to now.
Craze and popularity for Jujutsu Kaisen is no joke. All otakus are literally frowning aver this mind-blowing work of art. Further, the cool characters regardless of their role in the story, have huge fanbases of their own already. Keeping up the craze we will be back with more news and facts about Jujutsu Kaisen to you. Until then, stay tuned, stay hyped.
---
Follow us on Twitter for more post-updates.