The authors of the mangas in Weekly Shonen Jump have made some comments which have recently surfaced. While some authors were thanking each other, others talked about their favorite band, and some even inserted some light-hearted humor in their comments.
Eiichiro Oda, the author of One Piece, revealed that he likes Queen Bee's "Yaten" and listens to it on rotation the whole day. Yuki Tabata, the author of Black Clover, in turn, praised Oda Sensei for returning a favor. He mentioned that all he did was draw a character that he liked.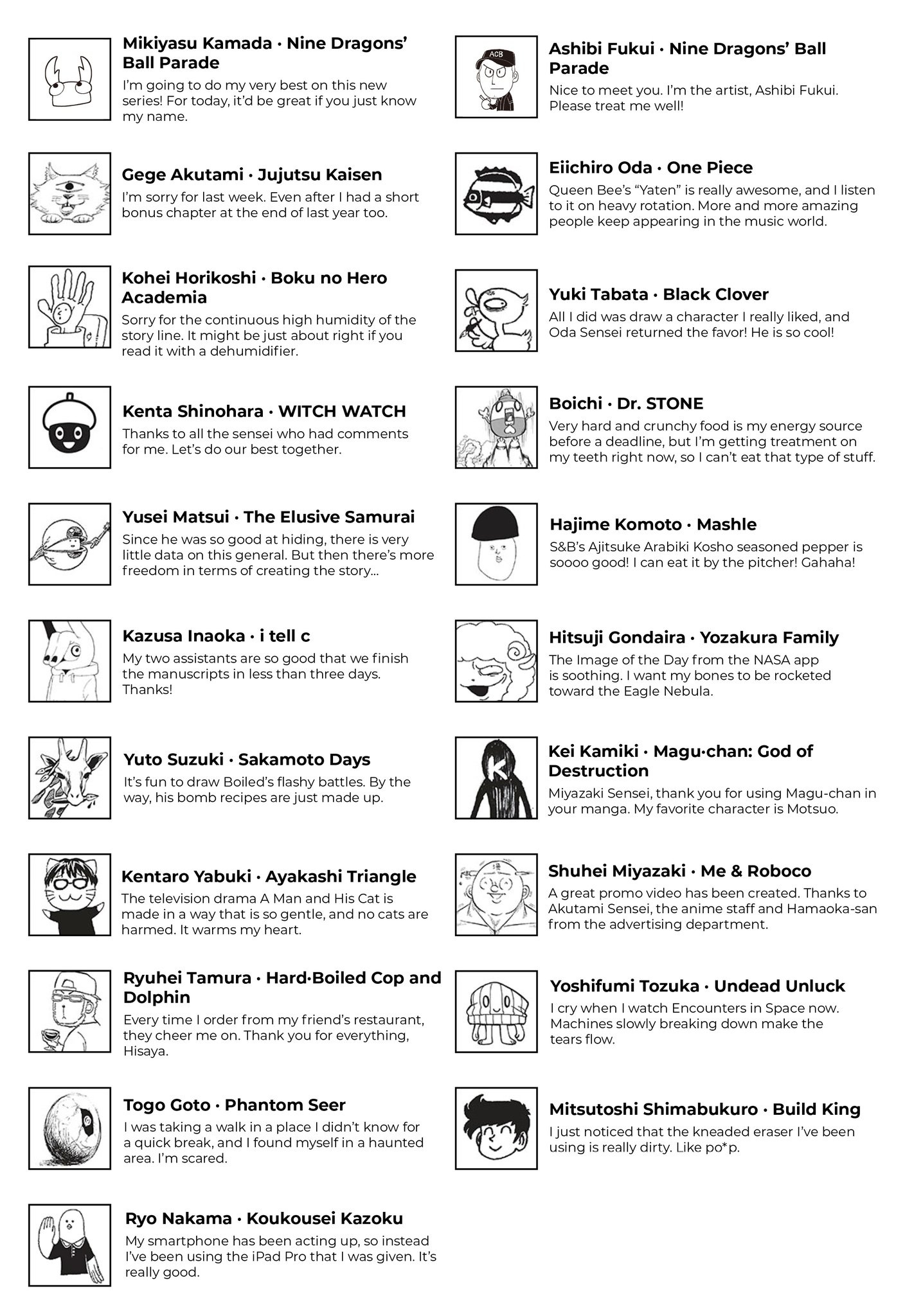 Gege Akutami, the author of Jujutsu Kaisen, apologized for missing out on his work last week. Kohei Horikoshi, the author of Boku no Hero Academia, mixed some humor in his comments by saying since the storyline is getting very humid, the readers should read it with a dehumidifier. Boichi, the author of Doctor Stone, reveals that he is currently getting treatment on his teeth, which prevents him from eating his favorite deadline day food.
Meanwhile, we get introduced to two new authors- Mikiyasu Kamada and Ashibi Fukui, who are starting a new series called Nine Dragons' Ball Parade. Among the other authors, Kei Kamiki thanked Shuhei Miyazaki for using the protagonist of his story in Miyazaki's manga, and Kenta Shinohara, the author of Witch Watch, thanked all his Sensei who had beautiful comments for him.
---
Follow us on Twitter for more post-updates.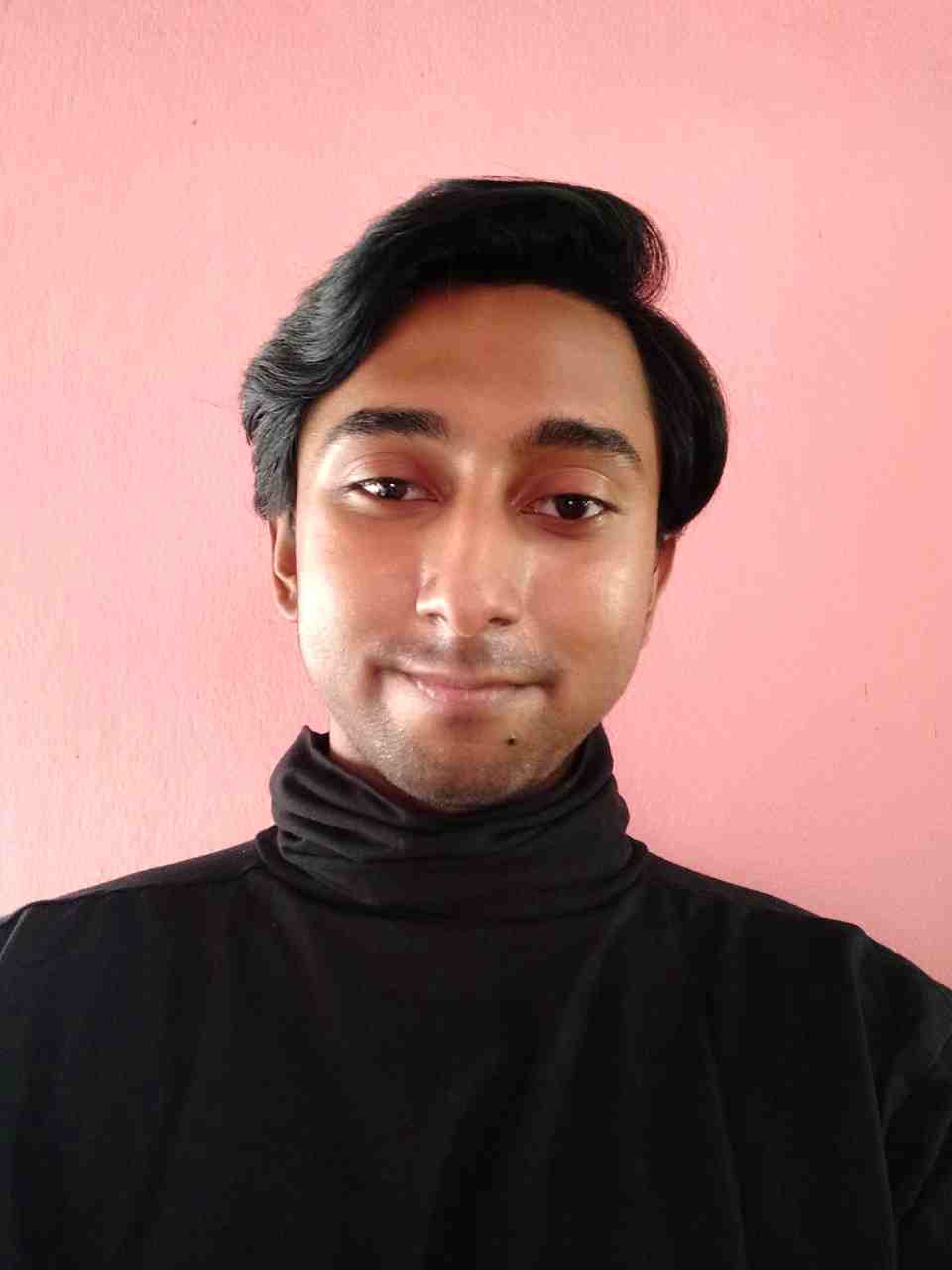 Life took a sudden turn for me when I finally decided to watch Kimi no nawa & Clannad. While both of them made me cry and introduced me to this vast world of anime. The Anime and Manga world is an escape for me from this complicated real world and serves as a relief. Being a content writer for OtakusNotes still feels like a dream and has been one of the best things to happen to me this year. It has been a productive distraction for me and I am loving every moment of it.