The official Twitter account of Black Clover has started a countdown until the release of Issue #17 of Black Clover. This issue celebrates the series' 6th anniversary and the official sources have said that they are going to reveal an important announcement on that day. This has made all the fans crazy in anticipation of what it is going to be.
Fans are already excited about this announcement. They have been pouring in their congratulations in the comments for completing 6 years in serialization. They have wished Yuki Tabata and all the staff behind the anime the very best for their relentless efforts in the past 6 years.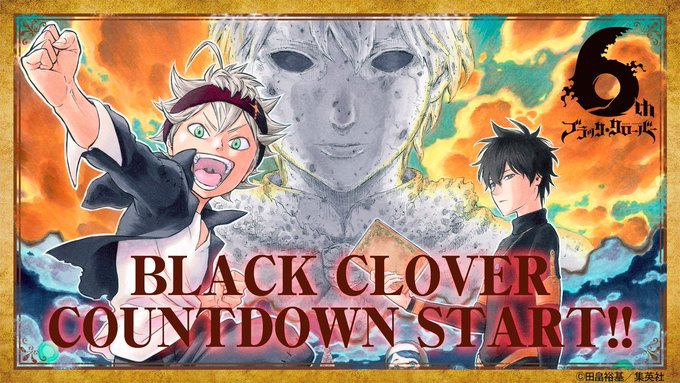 The 5th character poll and the poster collaboration between Tabata and Yoshihara sensei are also scheduled to happen with the release of Issue #17. Thus, these two events are going to simultaneously take place with the super-serious announcement. Fans have already started speculating as to what the announcement is going to be on.
The most common prediction is that a new live-action movie of Black Clover is set to be released in theatres. There are also talks that an animated movie is going to be simultaneously released alongside it. Some fans are even predicting that the announcement is likely to be of a new season of Black Clover or the fact that the manga is soon going to end. Other than these the possibility of an official Black Clover game or a sequel to the manga is also worth considering.
---
Follow us on Twitter for more post updates.