Black Clover manga series Oricon Sales Chart for volumes 1-27 have surfaced on Reddit recently. The sales of the volumes since the release of their first 4 weeks have been depicted in the graph. The graph also shows the total sales of the respective volumes in those 4 weeks on top of the graph.
Black Clover is written and illustrated by Tabata Yuuki and started its serialization back in February 2015. Volume 27 was released on January 4, 2021. So, the data on it is under tally, although it has already reached 133 thousand copies in circulation already. Read further for the whole chart and more details on it.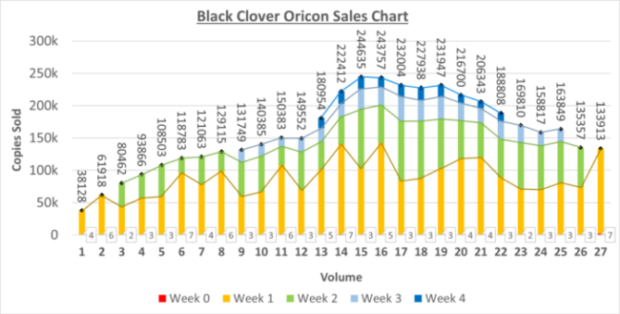 This the Oricon sales chart for black clover volumes 1-27. The story has come a long way since the early days of Asta and Yuno. Huge kingdoms are at play, incomprehensible devils have been introduced, and over everything else, the true identity of the two protagonists have been revealed. The situation in the manga has become more climatic than ever, gaining huge craze and popularity.
It is never too late to start the Black Clover series. Fans can read the Black Clover manga on Viz.com. You can also watch the latest anime episodes from Funimation or other official sites. Subscribe to our website for more news and announcements of any anime or manga titles. We will be back with more details and facts on the most popular manga series. Until then, stay tuned, stay hyped.
---
Follow us on Twitter for more post-updates.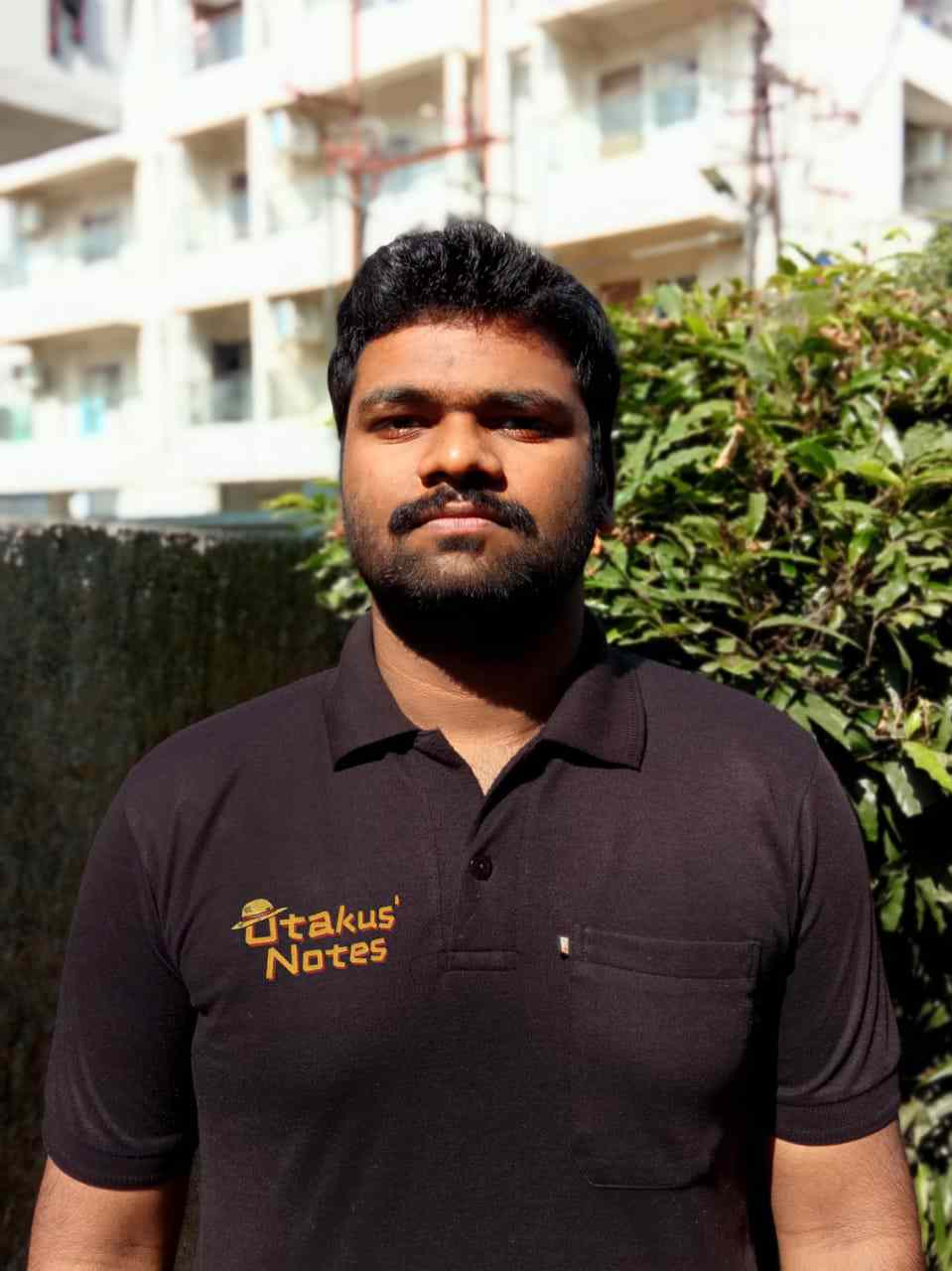 Anish personifies himself as a humble weeb and a hardcore gamer with a diverse taste. He has a keen interest in science and its theories but only in movies. Leading a slick way of life, he prefers the gym in leisure.