Last updated on January 24th, 2021 at 10:53 am
The My Hero Academia Drawing Smash Exhibition is scheduled to be held soon. The visitors who are planning to buy the tickets for the event have a piece of great news for them lined up. The visitors of the exhibition will receive the limited edition pamphlets that are designed in American Comics cover's style.
The Series' American comic book style art of the My Hero Academia characters will be portrayed on the pamphlets. A preview of those pamphlets in HD has surfaced. Read further for the sample of the pamphlet and some insight on the story under concern.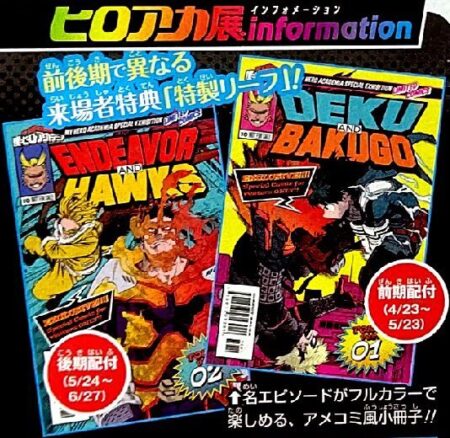 These are the two-sample pamphlets of the American style comic book art of the MHA characters. The Left one features Endeavor and Hawks, whereas the right one has Deku and Bakugo. The real pamphlets will come out quite neatly and beautifully. Subscribe to our website to be updated on the upcoming events and specials concerning them.
Season 5 is going to premiere on March 27, 2021, and the three musketeers will be getting quite a show in it. More bad-ass evil characters are incoming in the story. As Endeavor has stepped up as the top hero and the symbol of peace, Todoroki has finally seen a cool side of him. Nevertheless, Bakugo and Deku are still aiming to surpass All Might.
You can read My Hero Academia from the Shueisha Manga Plus app or Viz.com. You can also watch the anime from Crunchyroll. We will be back soon with more announcements and news on My Hero Academia. Until then, stay tuned, stay hyped.
---
Follow us on Twitter for more post-updates.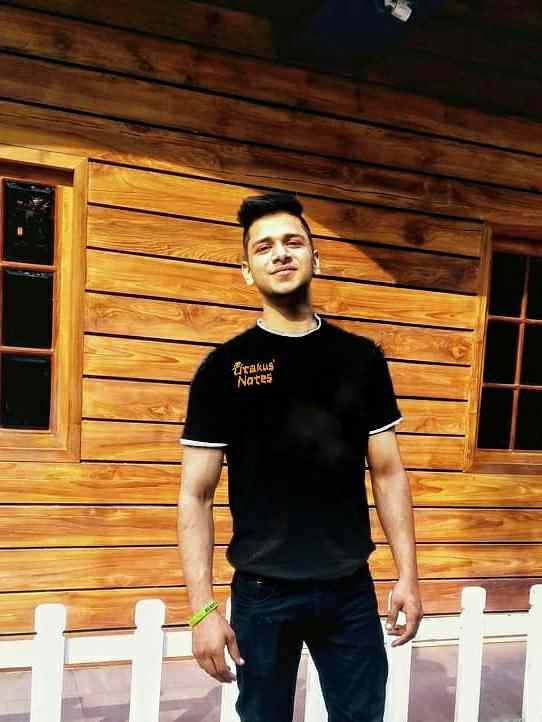 Sachin Kandwal is the newest member of the staff. And here in Otakus' Notes, he covers breaking stories of the Anime world. When he's not consuming content on Reddit, he can be seen exploring Bangalore city.