Last updated on May 15th, 2022 at 03:40 pm
Boku no Hero Academia based new Kuji game has been launched today. The prizes range from big table-top Masterlise figurines to graphic towels, all featuring our young lovely heroes from Boku no Hero Academia. The game is titled "Let's Begin" and has started already. Read further for the official announcement on Twitter with the playing ticket rates and the list of exciting prizes to behold.
Game "Let's Begin" Based on Boku no Hero Academia By Ichiban Kuji-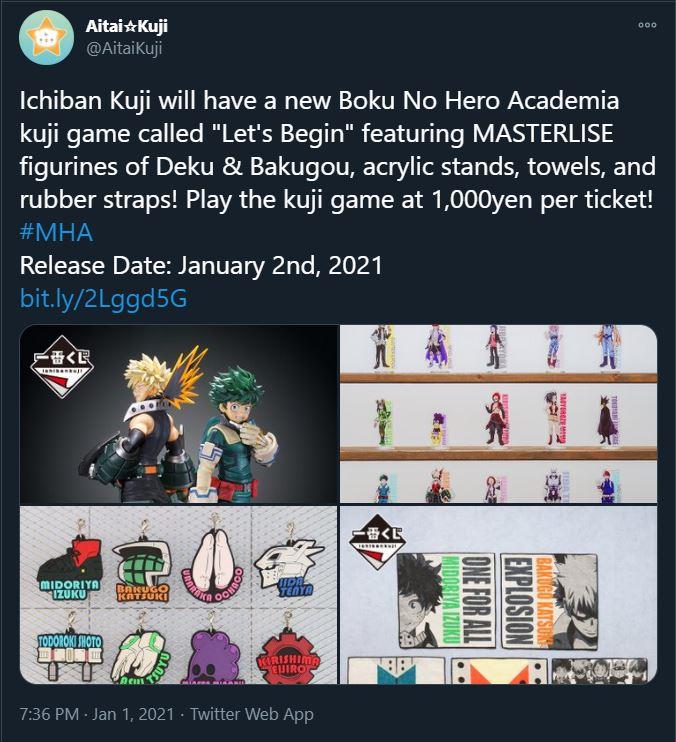 The game "Let's Begin" can be played by buying the tickets for it from this link or their official site. The prizes to be given to the winners are featuring MASTERLISE figurines of Deku & Bakugo, acrylic stands, towels, and rubber straps of many new generation heroes. More details on the game will be known to you as you buy the ticket. Each ticket is priced at 1000 yen. Ichiban Kuji is conducting this online game in regard to the spectacular year ahead for Boku no Hero Academia franchise and its fans. Some characters and prizes might be limited to the game only, so be sure to try once.
The featured merchandise is sure available on their marketing site for sale, although playing and winning has a different taste to it. Do try the game and test your love and mettle for Boku no Hero Academia. You can subscribe to our channel to be updated on further announcements. We will be back soon with more news and updates on your favorite anime merchandise and game events. Until then, stay tuned, stay hyped.
---
Follow us on Twitter for more post-updates.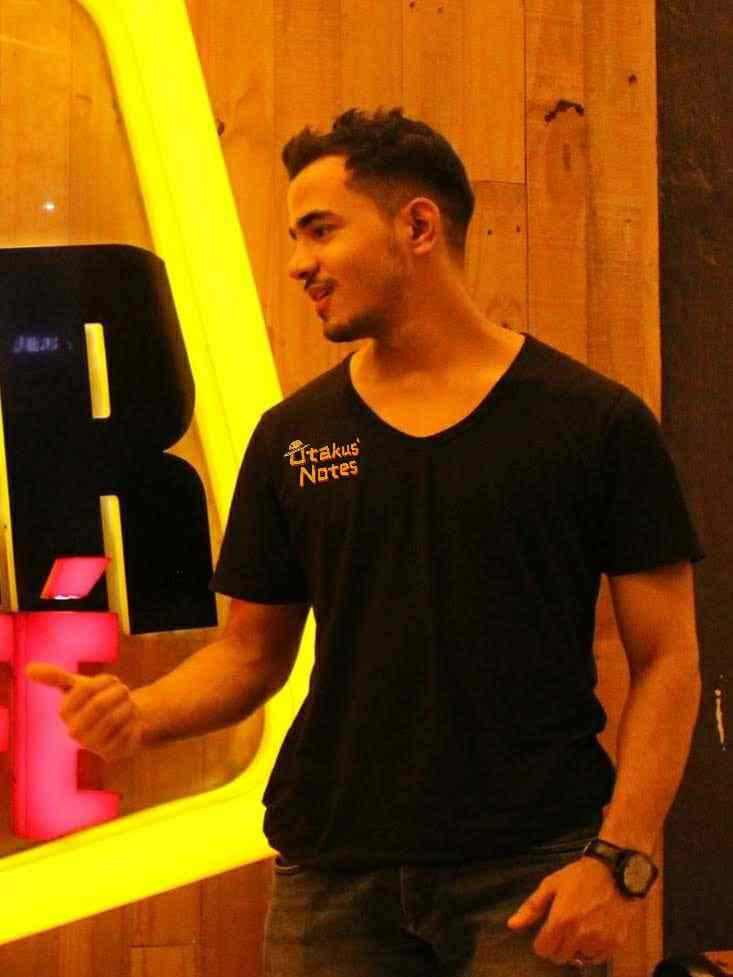 An Otaku who is in love and motivated by many Anime protagonists. The One Punch Man aka Saitama inspired him to become a Fitness Freak. Apart from writing at Otakus' Notes, he loves swimming and bowling.