Last updated on January 24th, 2021 at 09:43 am
Winter Anime 2021 is going to be the first stream of delights for all otakus this year. On that note, fans and viewers have voted and decided the most anticipated titles of this season. Anime Corner has taken it upon itself to organize an online voting session that finalized the list of the top 10 most anticipated anime of winter 2021. Read further for the whole list.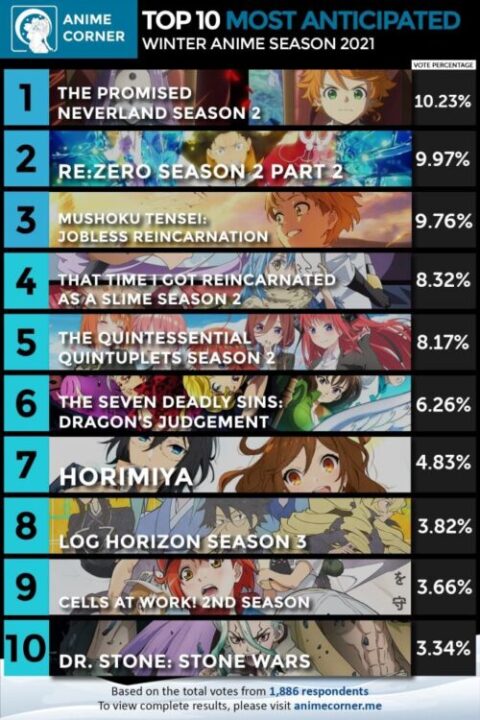 Clearly, Promised Neverland has succeeded in roping in most of the attention for the upcoming winter anime season of 2021. Re:Zero had aired the 1st part of its second season recently; we got to know about many new things and the revelation of the 7 witches, the part 2 will, of course, be a very critical part of the story.
Some new titles like Horimiya and Mushoku Tensei have claimed their high spots due to their popular mangas. Further, all titles featured in the list are the sequels of equally interesting anime series. In fact, most of the sequels are bound to be pretty sensational as soon as they release.
These are the top 10 most anticipated anime of winter 2021. These titles have done a great job engrossing the viewers in their spectacular plot. Further, there are tons of sequels and new anime to be airing in winter 2021 itself. Subscribe to our page for more interesting charts and a list of much-accepted anime and manga. We will be back soon with further news and updates on the arrival of these anime shows. Until then, stay tuned, stay hyped.
---
Follow us on Twitter for more post-updates.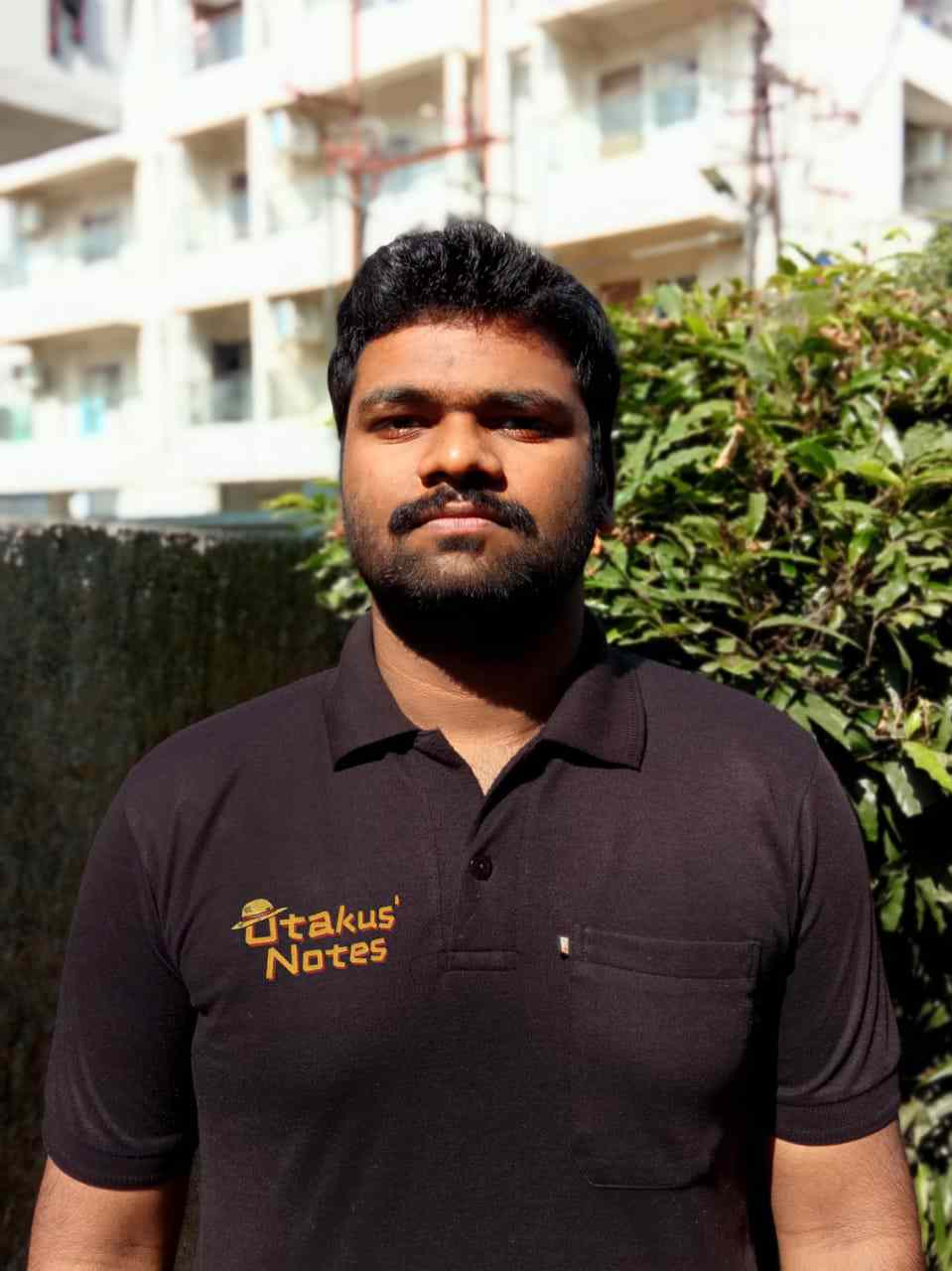 Anish personifies himself as a humble weeb and a hardcore gamer with a diverse taste. He has a keen interest in science and its theories but only in movies. Leading a slick way of life, he prefers the gym in leisure.