Last updated on January 24th, 2021 at 10:57 am
One Piece author Oda Eiichiro has commented a message on the upcoming Rurouni Kenshin Exhibition. The author of Rurouni Kenshin is Watsuki, and he has been a mentor of Oda for a long time. Read further for the whole message by Oda and a feature of the exhibition poster with the expected schedule dates.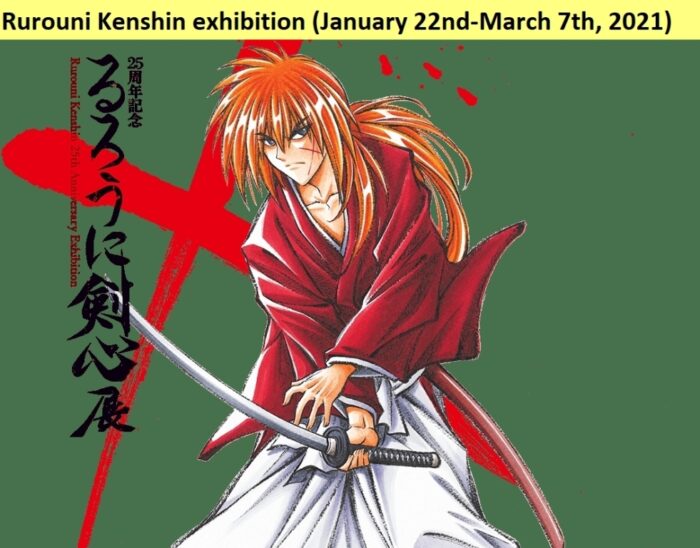 This is the sample poster for the upcoming Rurouni Kenshin Exhibition. The event is going to run for a long time, from January 22 to March 7, this year. Meiji Kenkaku Romantan tells the story of Kenshin as he strives to save those in need of saving. However, as enemies from both past and present begin to emerge, will the reformed killer be able to uphold his new ideals?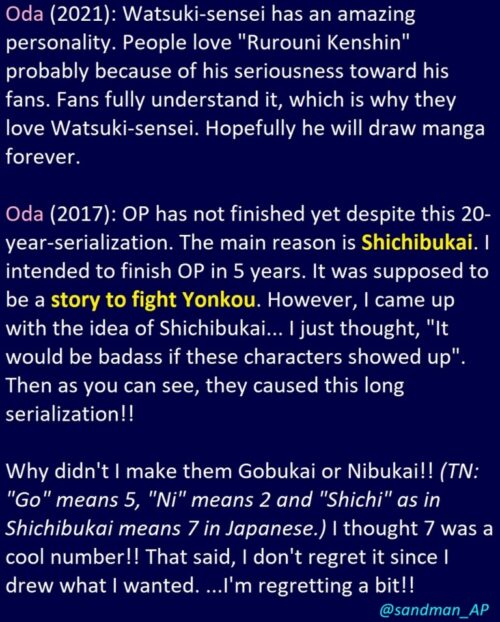 In the recent message by Oda, he has wished prosperity for Watsuki-san and also the long run of  Rurouni Kenshin. It is also followed by a former message by Oda, back in 2017, which was actually a reply to Watsuki's comment. Watsuki had said that he should have reduced the number of Swords to be less than 10; here, the 10 swords are the level by level antagonists in his story.
Relying upon it, Oda mentioned that he had not originally planned for the introduction of Shichibukai in the story. He regrets making them 7 prominent pirates; rather, he wishes they had been just 2 or 5 in number. It seems Oda had not planned for such a long series, but that feeling has never affected his performance, which is quite evident from his outstanding latest chapters.
We will be back soon with more crisp news and facts regarding the most popular manga and anime titles. Until then, stay tuned, stay hyped.
---
Follow us on Twitter for more post-updates.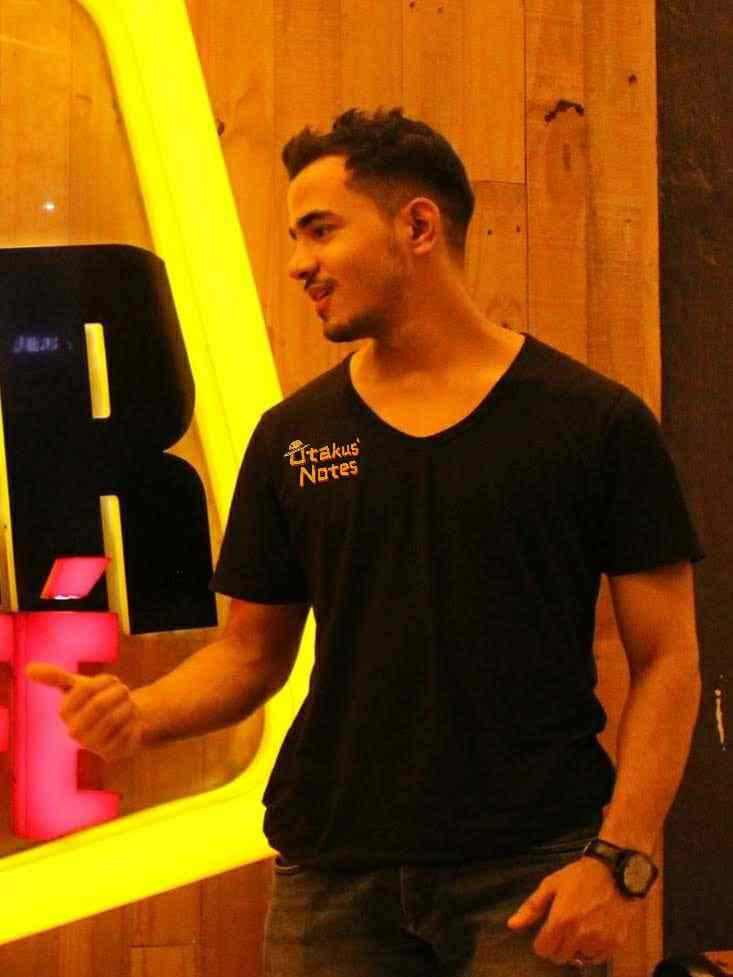 An Otaku who is in love and motivated by many Anime protagonists. The One Punch Man aka Saitama inspired him to become a Fitness Freak. Apart from writing at Otakus' Notes, he loves swimming and bowling.