Weekly Shonen Jump authors have commented on the upcoming Weekly Shonen Jump Issue #9 of 2021 regarding their works and other things. New authors in the league like Kazusa Inaoka, Mitsutoshi Shimabukuro, and Kentaro Yabuki have also revealed their art interests and working details.
Big-time authors like Oda Eiichiro, Kohei Horikoshi, and Boichi have also given a vague insight on the story of their manga, upcoming in the issue. This time we also have some peculiar comments along with the sarcastic jokes and remarks by the authors on each other. Read further for the snap of the comments section containing all the authors' comments of Weekly Shonen Jump for the coming issue.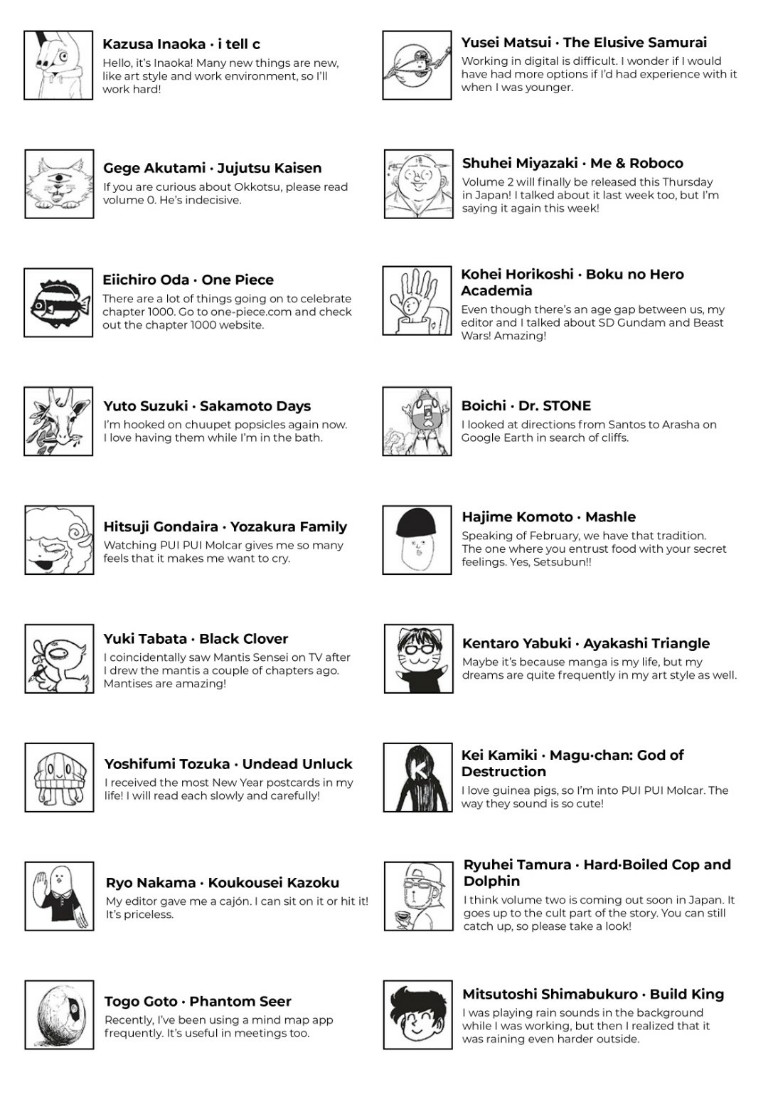 These are the comments by all the authors with their manga titles mentioned besides their names. Like always, most of the comments make minimal sense; rather, they are just a state update by the authors to their fans. It is always nice to have a small interaction with these famed authors through comments and feedback on their ongoing works.
Simultaneously, some comments this time have featured important announcements and updates for the abiding readers. Ryuhei Tamura has revealed that the 2nd volume of his manga series "Hard-Boiled Cop and Dolphin" is being released soon and will cover a lot of the chapters of the series. Similarly, Shuhei Miyazaki has also announced the arrival of the 2nd volume of "Me & Robocco."
You can read nearly all of the titles available on Weekly Shonen Jump from the MANGA Plus app or Viz.com. The remaining titles can be bought as volume bundles online. Subscribe to our page for more comments and features by popular authors regarding different manga and volume issues. We will be back soon with more crispy news and announcements to keep you updated. Until then, stay tuned, stay hyped.
---
Follow us on Twitter for more post-updates.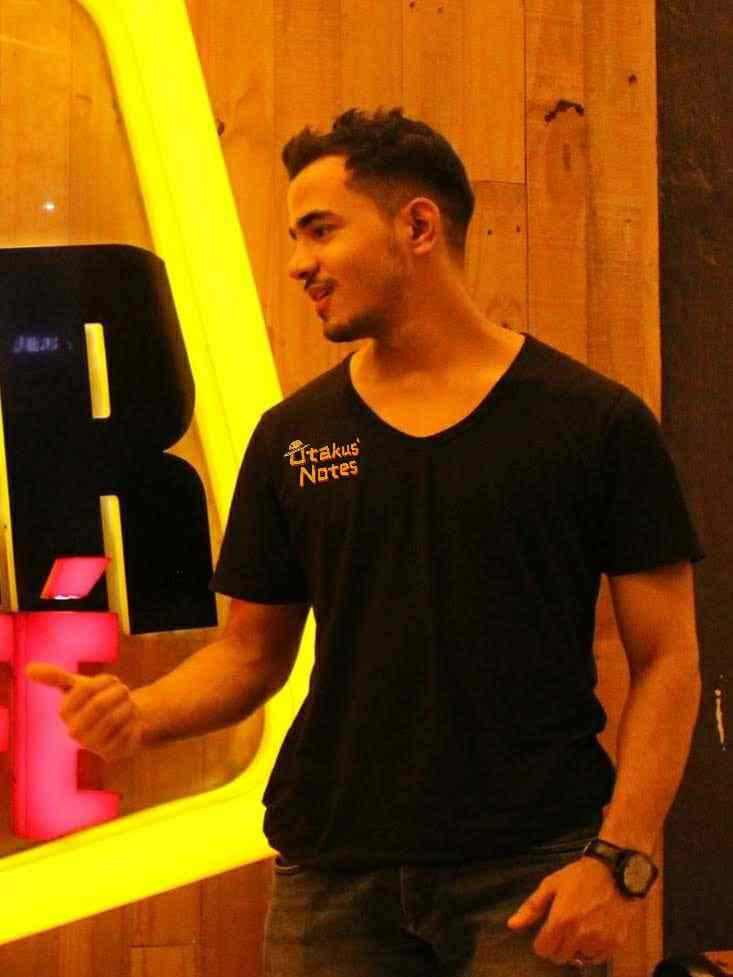 An Otaku who is in love and motivated by many Anime protagonists. The One Punch Man aka Saitama inspired him to become a Fitness Freak. Apart from writing at Otakus' Notes, he loves swimming and bowling.