Last updated on November 29th, 2021 at 11:03 pm
Recently, the Shonen Jump News Twitter account has posted news about the most popular series, Jujutsu Kaisen. The popularity of the Jujutsu Kaisen series has accumulated an exponential jump after the official release of its anime adaptation. Thanks to Mappa Studio for proffering us the best anime of the year 2020. Also, Special thanks to Gege Akutami sensei to bring forth his creativity referred to Cursed Spirits and Jujutsu Sorcerers.
The news of Jujutsu Kaisen's first Fan Book release is breaking the internet. It is being done to solemnize the third anniversary of the series, and its release is scheduled for Thursday, March 4, 2021. Mr. Akutami will personally supervise this fan book. The final draft of the ultimate fan book will be comprised of all the new information of every known character. According to the official source, more than 70 new Jujutsu characters will be featuring in this book. Next year many exciting events and launches will be paneled.
Also, many more releases will be announced in Jump Festa 2021. Therefore, the new year will come with a bounty brimming with delight and wonder.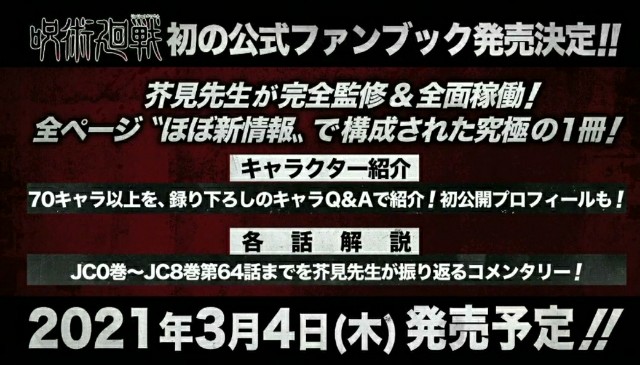 ---
Translation of the text in image posted above –

"The first official fan book of Meijutsu will be released!! Completely supervised by Mr. Akutami and fully operational! The ultimate book consisting of almost new information on all pages!

 Character introduction

Introducing more than 70 characters in the newly recorded character Q & A! First public profile! "Commentary that Professor Akutami looks back on each episode from JCO volume to JC volume 8 episode 64!

Dissolution

Scheduled to be released on Thursday, March 4, 2021!!"
---
Follow us on Twitter for more post-updates.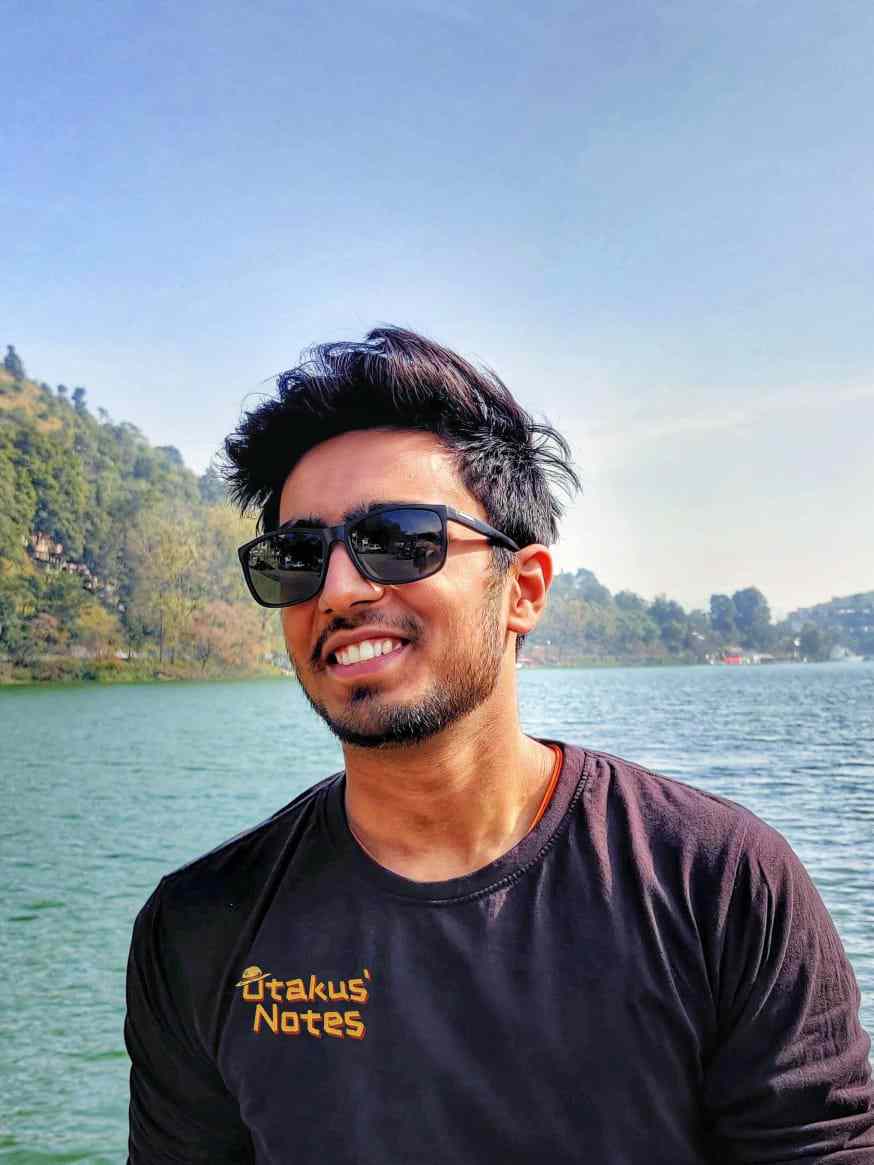 Engineering edified me dreams' propelling. And being an Otaku, a superlative dream of mine engulfs experiencing anime to its deepest quintessence and inditing my perspective towards it. Ultimately, anime blogging carved a path towards my desire and made me stand up to you.