Last updated on January 24th, 2021 at 02:43 am
Boku no Hero Academia Volume 29 has become a huge success; Twitter and Reddit are frowning over the compiled presentation. Keeping up the hype until it gets released for sale, we have some new interesting updates on Volume 29. A special Extra Page has been included in the volume, featuring a kid Bakugo. Considering the fact that the volume mainly focuses on Bakugo's character development, and illustration sort of encouragement was much needed for the fans.
Further, the Back Cover of the volume has been revealed with a special illustration of Uraraka and the Spine Image containing a split of our favorite Mt. Lady. Read further for the above mentioned reveals with a short note from the writer Horikoshi.
My Hero Academia Volume 29 Extra Page-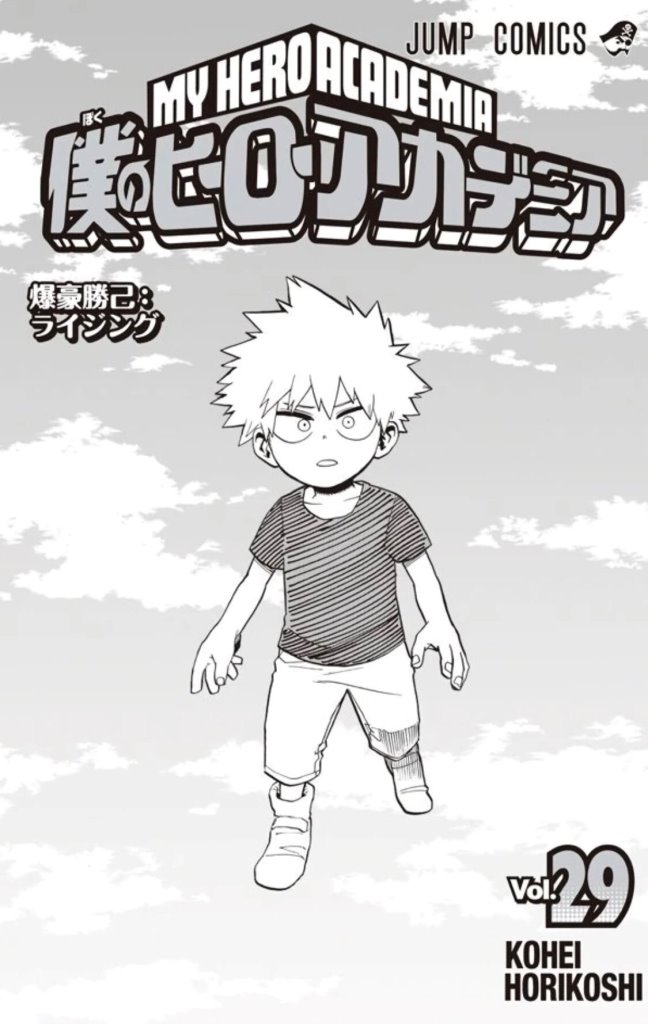 This is the extra page included in Volume 29 featuring Kid Bakugo floating in the air with an expression of awe and shock. It is a clear depiction that Bakugo is going to undergo quite a dramatic change, as he realizes something important. These character development will enhance him further to aid in the upcoming war between the UA class 1-A and heroes with the League of Villians.
My Hero Academia Volume 29 Back Cover & Spine Image With Writer's Note-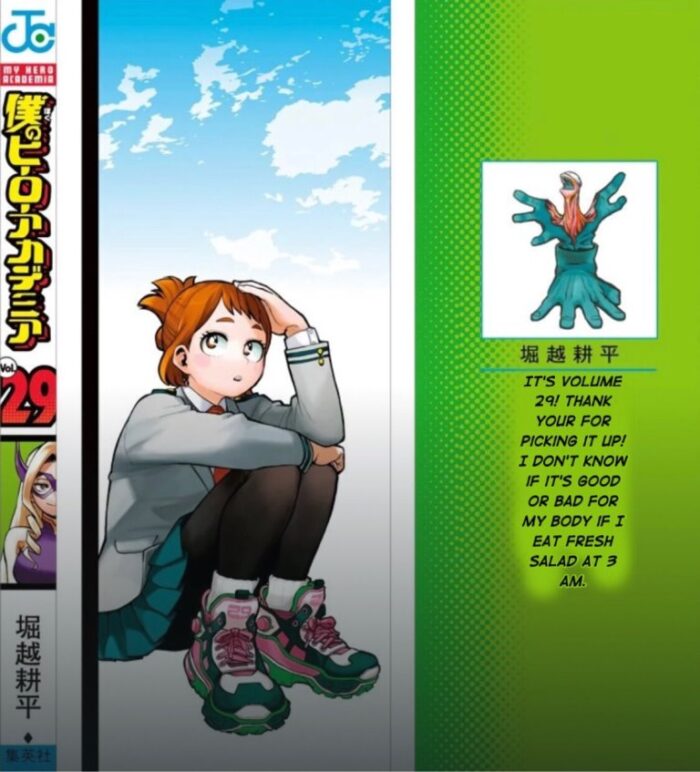 This is the Back Cover of Volume 29, featuring a special illustration of Uraraka sitting aloof, looking in the sky. A perfect picture to describe the struggling phase of our young friends as the included chapters show them pondering upon many things. At the same to lighten the mood, the writer Horikoshi has included a personal note to the readers. In the left corner, you can also see the Spine Image of the volume containing the series title, production logo, and a small pic of our favorite Mt. Lady.
You can read all chapters of My Hero Academia at Viz.com and other paid platforms. You can also watch the anime adaptation from Crunchyroll. We will be back to you with more interesting news and updates on My Hero Academia manga and anime. Until then, stay tuned, stay hyped.
---
Follow us on Twitter for more post-updates.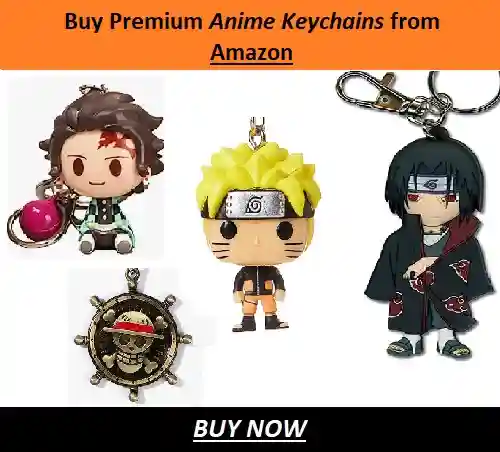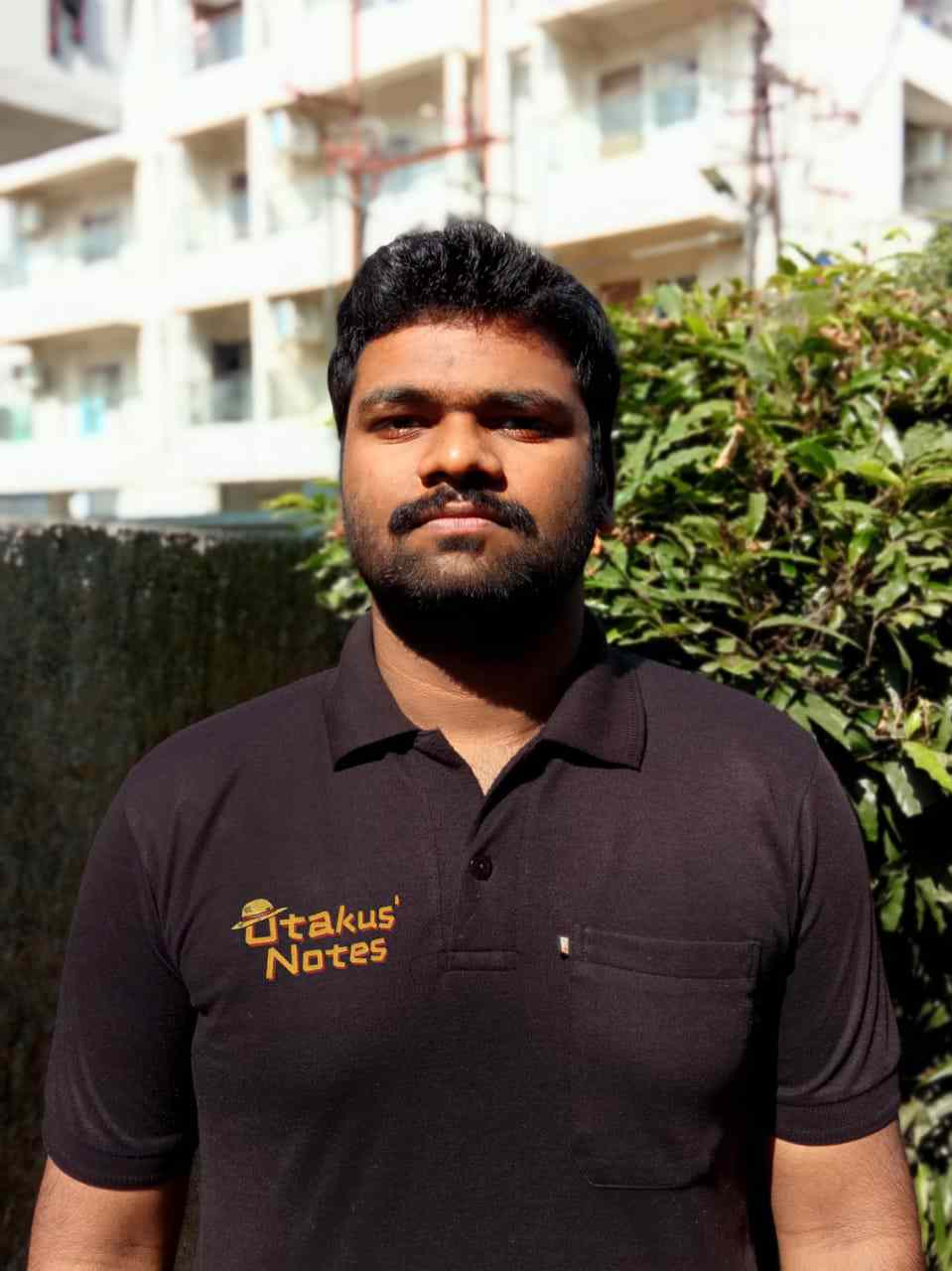 Anish personifies himself as a humble weeb and a hardcore gamer with a diverse taste. He has a keen interest in science and its theories but only in movies. Leading a slick way of life, he prefers the gym in leisure.