Last updated on January 28th, 2022 at 09:34 pm
One Piece has yet again proved its eternal luster and supreme excellence by placing 2nd in the Manga Revenue 2020 chart. The immense popularity enjoyed by One Piece justifies its overwhelming performance everywhere. Nearing the financial year-end in Japan, the USA, and Canada, the revenue has been calculated in all markets. Below we will mention the 5 topmost franchises with their revenue for the year 2020.
It is very great news for every person involved in the screening and distribution of the epic and fans all over the world. Noting that it is the birthday of the Strawhat crew's doctor, Tony Tony Chopper, the present producer of the series, Yoshi has expressed his gratitude to the fans regarding the year's revenue with a presentation video. So let us list down the top 30 in the revenue list.
Manga Revenue 2020 Chart-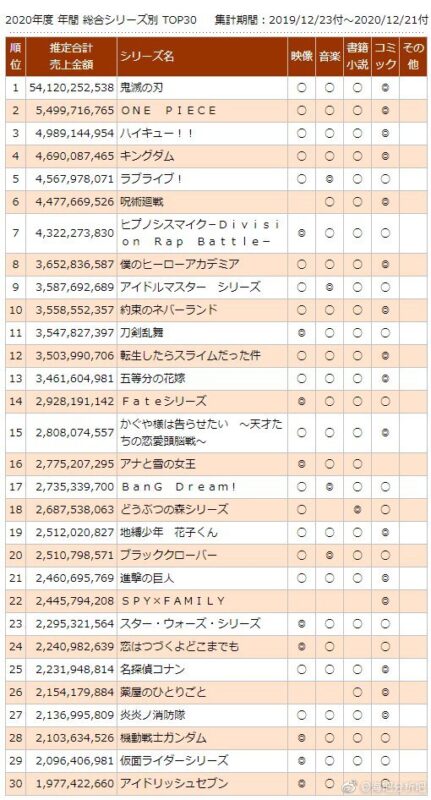 As we can see One Piece has secured 2nd place in the list with an exact revenue of 5,499,716,765 Yen. Kindly note that revenue includes Blu-ray, DVD and music, novels, and manga. It does not include games, movie tickets, and electronic ways. So, we can expect higher sales considering the revenue from the digital versions of the production. On a hole, many manga franchises have raked huge amounts of profits, even in the midst of this pandemic. It is a piece of good news that fans and viewers have kept their good faith and love with the epic series, One Piece. Below we will mention the top 5 of these series in English to give you a fair idea of their performance.
Top 5 manga in the list with the highest revenues-
1. Kimetsu no Yaiba – 54 Billion Yen
2. ONE PIECE – 5.5 Billion Yen
3. Haikyuu – 4.98 Billion Yen
4. Gintama – 4.68 Billion Yen
5. Love Live – 4.56 Billion Yen
Where to catch up One Piece-
You can read all chapters of One Piece on Viz.com or other paid platforms. You can also watch its anime adaptation from Funimation and Crunchyroll. Do watch it from trusted sources only and support the production. Further, it's always a time spent worthwhile when watching One Piece. We will be back with more news and updates on One Piece and its achievements. Until then, stay tuned, stay hyped.
---
Follow us on Twitter for more post-updates.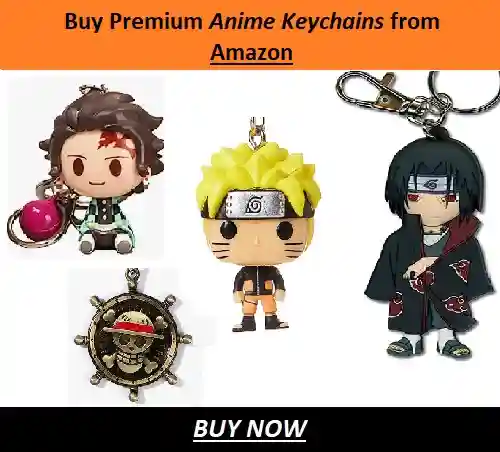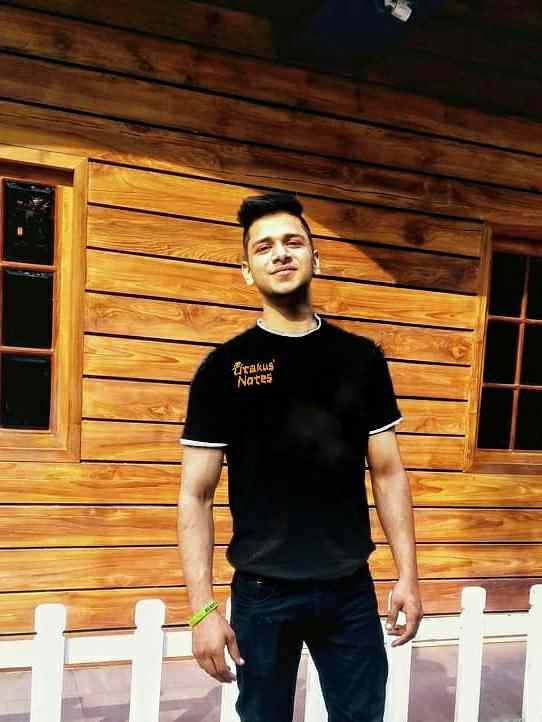 Sachin Kandwal is the newest member of the staff. And here in Otakus' Notes, he covers breaking stories of the Anime world. When he's not consuming content on Reddit, he can be seen exploring Bangalore city.