Last updated on January 24th, 2021 at 09:47 am
One Piece is collaborating with Ribon to host a special event soon. The collaboration plan has revealed the content events to be organized. The official Twitter page of Ribon has been updated with the announcement and full details of the three events to be featured. The events planned are seeming to be really exciting and fun-filled. So, here we are presenting to you the snap of that official announcement with the English translation of the content posted. Read further for more details.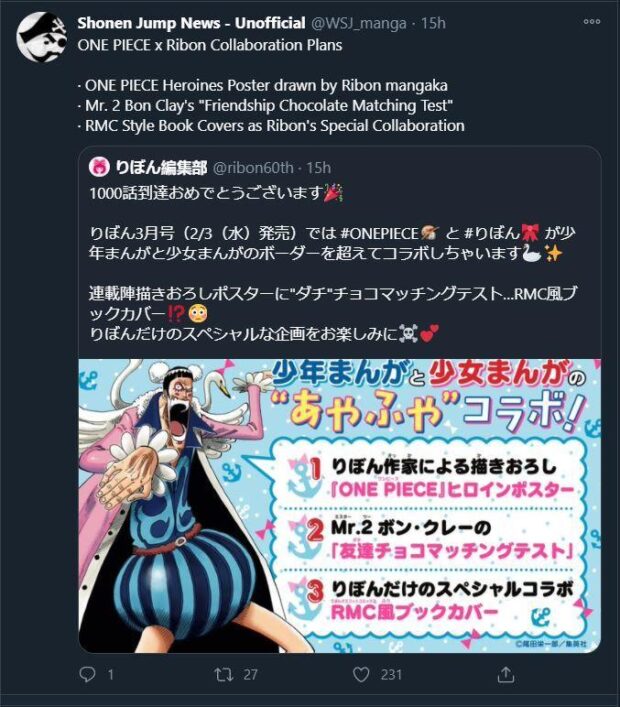 The events have been organized into a poster featuring Mr. 2 (Bon Clay) with his dance pose. So, for sure, there is an event planned by his theme. Further, there some special events to be personally taken over by Ribon's present mangaka. First, let us inform you a little about this under-rated manga series. Ribon is a monthly Japanese shoujo manga magazine published by Shueisha on the third of each month since August 1955. Its target audience is girls roughly 8–14 years old. It is one of the best-selling shoujo manga magazines, having sold over 590 million copies since 1978.
Now you could imagine how exciting the upcoming collaboration is going to be. So, let us give you the English translation of the above poster. The 3 events planned for the collaboration are-
ONE PIECE heroines posters to be drawn by Ribon mangaka 
Mr. 2 Bon Clay's "Friendship Chocolate Matching Test" event
RMC style book covers as Ribon's special collaboration
The latest entry was the 1000th chapter, which released today on January 4, 2021. You can read all chapters of One Piece from Viz.com or any other paid platforms. Do read it from trusted sources only and experience the most engrossing milestone in this epic. We will be back next week with more crispy news and facts to keep you updated. Until then, stay tuned, stay hyped.
---
Follow us on Twitter for more post-updates.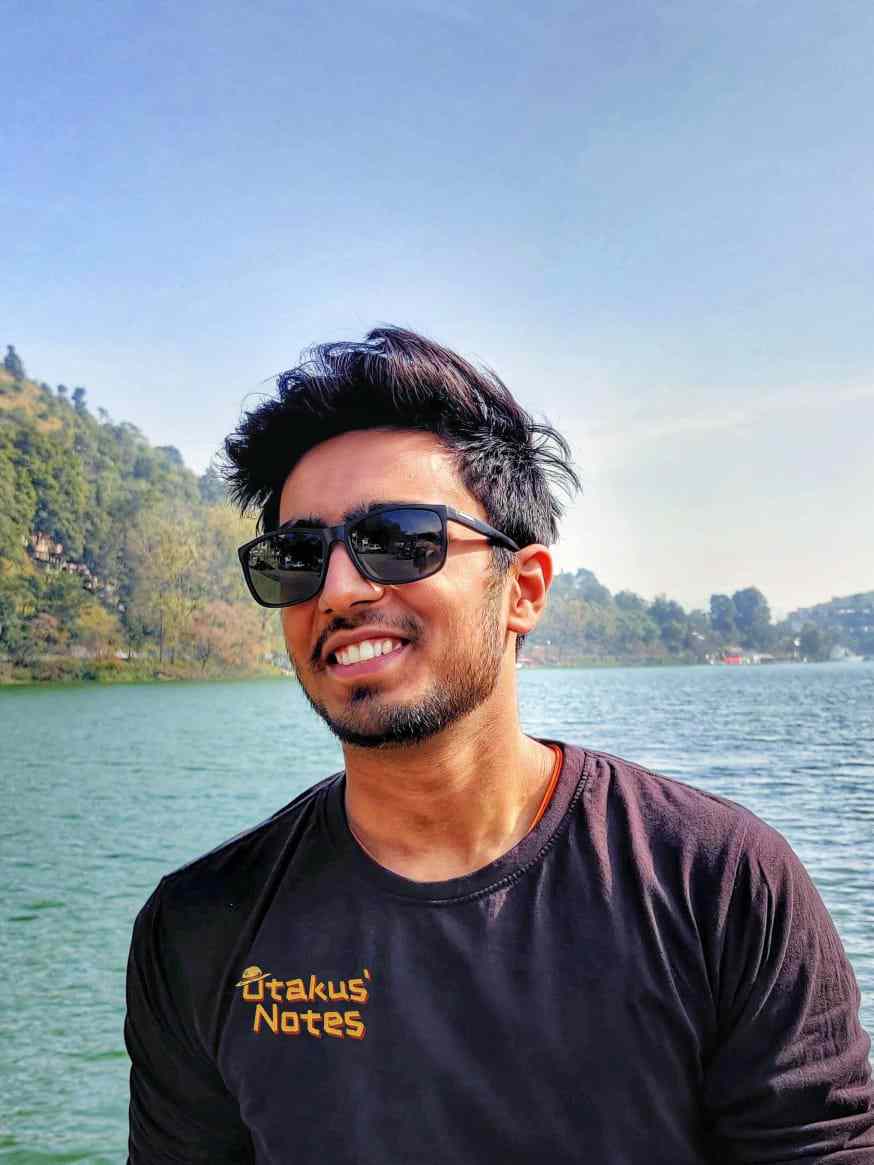 Engineering edified me dreams' propelling. And being an Otaku, a superlative dream of mine engulfs experiencing anime to its deepest quintessence and inditing my perspective towards it. Ultimately, anime blogging carved a path towards my desire and made me stand up to you.