Last updated on January 24th, 2021 at 09:58 am
The Shoseki Daily Manga Sales Ranking has been revealed for Day 1. The ranking features the sales of the latest volumes of the most popular manga in circulation. The day under consideration is January 4, 2021. This was the first mega release of many new volumes for this year. Although most manga volumes were released a bit early, the sales under consideration are of January 4, 2021, only.
We will be featuring only the most popular of the titles in the list, irrespective of their ranking. So that you can get a fair idea of how your favorite manga series has fared this time, read further for the whole list.
Shoseki Daily Manga Sales Ranking List for January 4, 2021-
The rankings will be mentioned on the left side, followed by the title of the manga. The title will also contain the latest volume number under consideration. Only the popular titles have been mentioned from the whole list featured on the Shoseki site.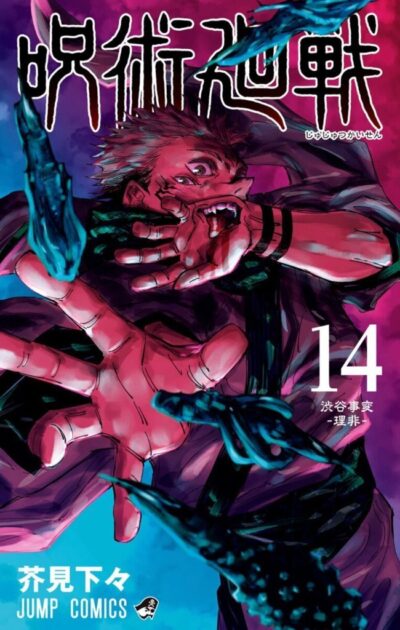 Rank #1- Jujutsu Kaisen Volume 14
Rank #2- My Hero Academia Volume 29
Rank #3- Chainsaw Man Volume 10
Rank #4- One Punch Man Volume 23
Rank #5- Kimetsu no Yaiba TV Character Guide Book Volume
Rank #6- Dr. Stone Volume 19
Rank #7- Spy X Family Volume 6
Rank #8- Black Clover Volume 27
Rank #10- Boruto Volume 13 
Rank #14- Mashley Volume 4
You can read all the manga titles mentioned above from Viz.com, which are included in the Weekly Shonen Jump. Most volume bundles are released online soon. Further, The Kimetsu no Yaiba TV Character Guide Book is not featured on Viz.com. So you will have to buy it from online marketing sites once its digital version is released.
Subscribe to our page to be updated on the latest news and announcements of your favorite manga and anime series. We will be back soon with more rankings and charts featuring the most popular anime and manga titles. Until then, stay tuned, stay hyped.
---
Follow us on Twitter for more post-updates.