Oda Eiichiro's heartfelt interview with Watsuki sensei surfaced online. Oda, the author of One Piece, was the apprentice of Watsuki, author of Rurouni Kenshin, for 4 months in his early days. During those times, Oda had not even started the One Piece series. Now after more than 20 years, the special interview between the legendary mangaka has become quite sensational.
The interview was held between Oda and Watsuki in the "Rurouni Kenshin Exhibition Official Artbook" published last week. It has been translated into English and spans up to 6 pages. Read further for all the 6 pages and more details on it with the official reading and watching sites of these epic franchises.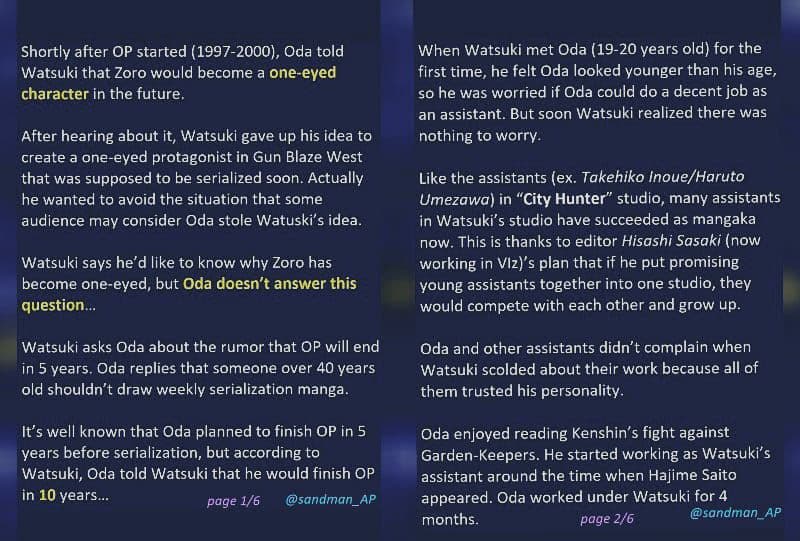 Watsuki had asked Oda the reason Zoro became one-eyed. It seems even his master was not allowed the secret. Oda and Watsuki also reminisced about the mangaka and their assistant's scenario back during that time.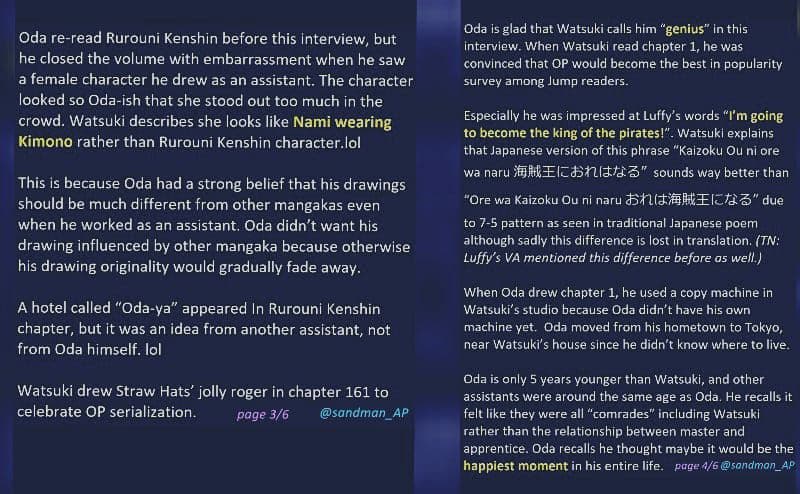 They also shared with us the special illustrations made by them for each other's mangas. They also revealed the secret suggestions between them, which shaped some of the most important characters and arcs in the story, which came to be a shock to many fans.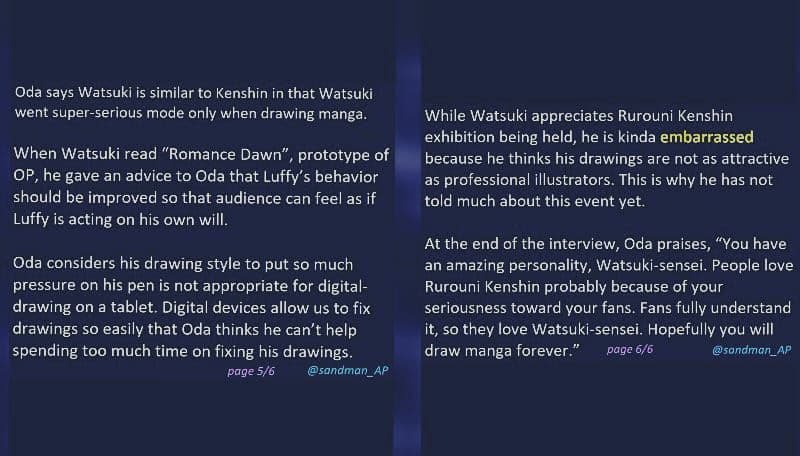 Lastly, they congratulated and wished well for each other. It seems at one point in time, Watsuki had advised some changes in Oda's main character, Luffy himself. Watsuki also shared his views on the exhibition, his eagerness for the event, and his expectations.
If these epic stories by both the legendary authors have amazed you enough, you can give them a try. You can check out both One Piece and Rurouni Kenshin on Viz.com. You can also watch their anime adaptations from Crunchyroll. We will be back soon with more crisp news and facts regarding the most popular manga and anime titles. Until then, stay tuned, stay hyped.
---
Follow us on Twitter for more post-updates.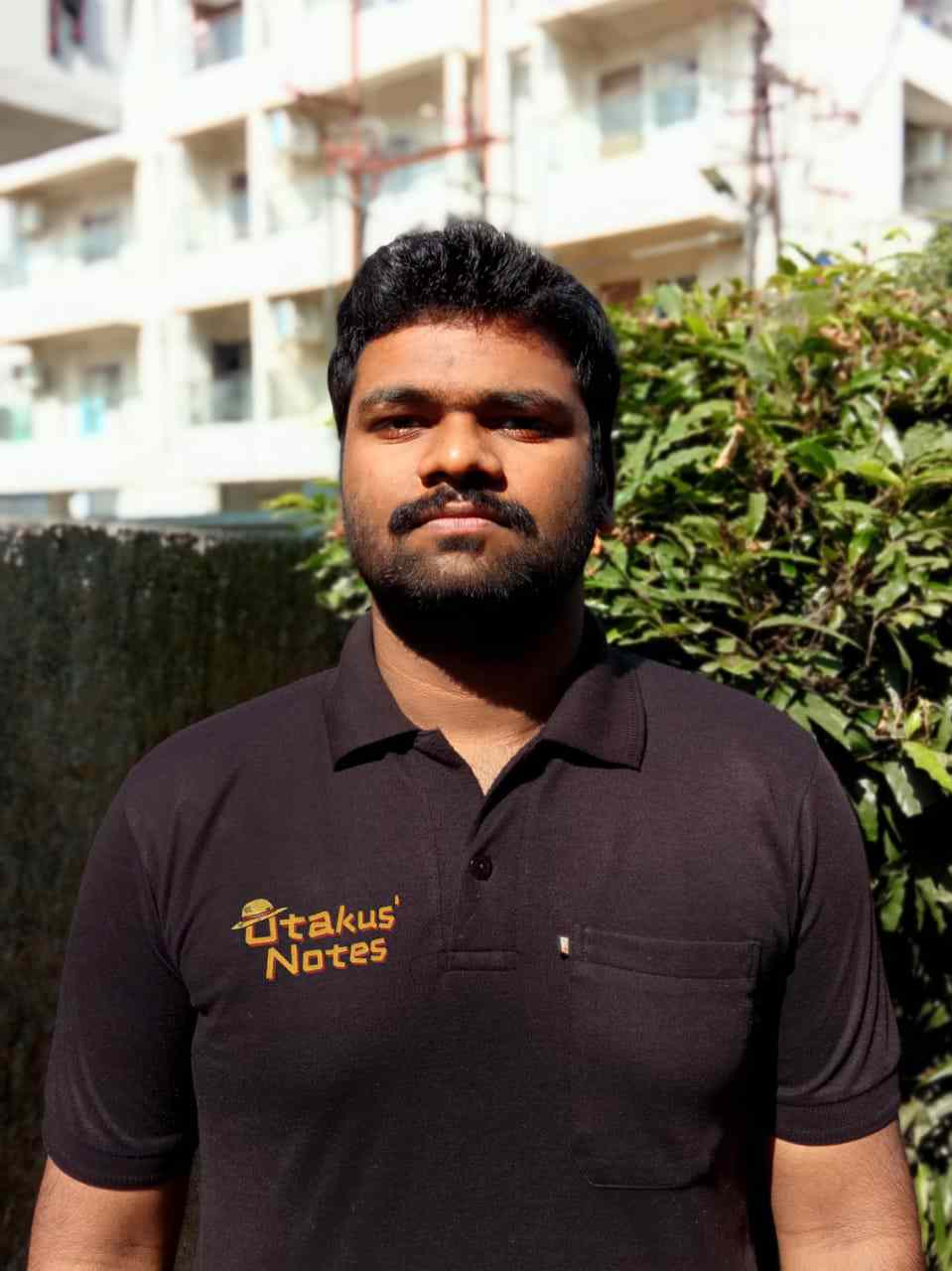 Anish personifies himself as a humble weeb and a hardcore gamer with a diverse taste. He has a keen interest in science and its theories but only in movies. Leading a slick way of life, he prefers the gym in leisure.