Last updated on January 24th, 2021 at 09:50 am
One Piece has always been the audience's favorite and most accepted manga all over the world for 23 years. Yesterday, on January 4, 2021, One Piece achieved a huge milestone of releasing its 1000th chapter. The writer, Oda Eiichiro, had expressed his heartfelt gratitude and respect for all his readers and supporters. Further, he also requested continued love and support even more. Along with it, many other Weekly Shonen Jump authors have commented on this spectacular feat by One Piece.
Many popular authors like Horikoshi and Gege Akutami, the creators of Boku no Hero Academia and Jujutsu Kaisen, respectively, have also given their token of appreciation to this epic. So, here we are presenting to you the English translation of the various author's comments page section from the latest Weekly Shonen Jump issue.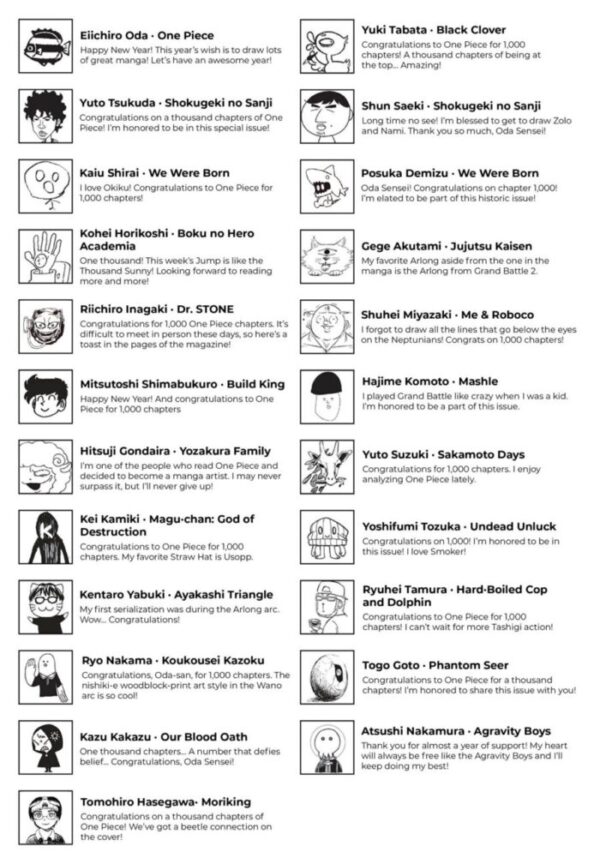 These are the various author's comments on the One Piece chapter 1000 milestone. Most authors have claimed to be reading One Piece for decades and having been inspired by it to become a mangaka. Further, the heartfelt appreciation and congratulations from other prominent people have made the occasion quite grand and auspicious.
The latest entry was the 1000th chapter, which was released yesterday on January 4, 2021. Do read it from trusted sources only and experience the most engrossing milestone in this epic.
We will be back soon with more crispy news and facts to keep you updated. Until then, stay tuned, stay hyped.
---
Follow us on Twitter for more post-updates.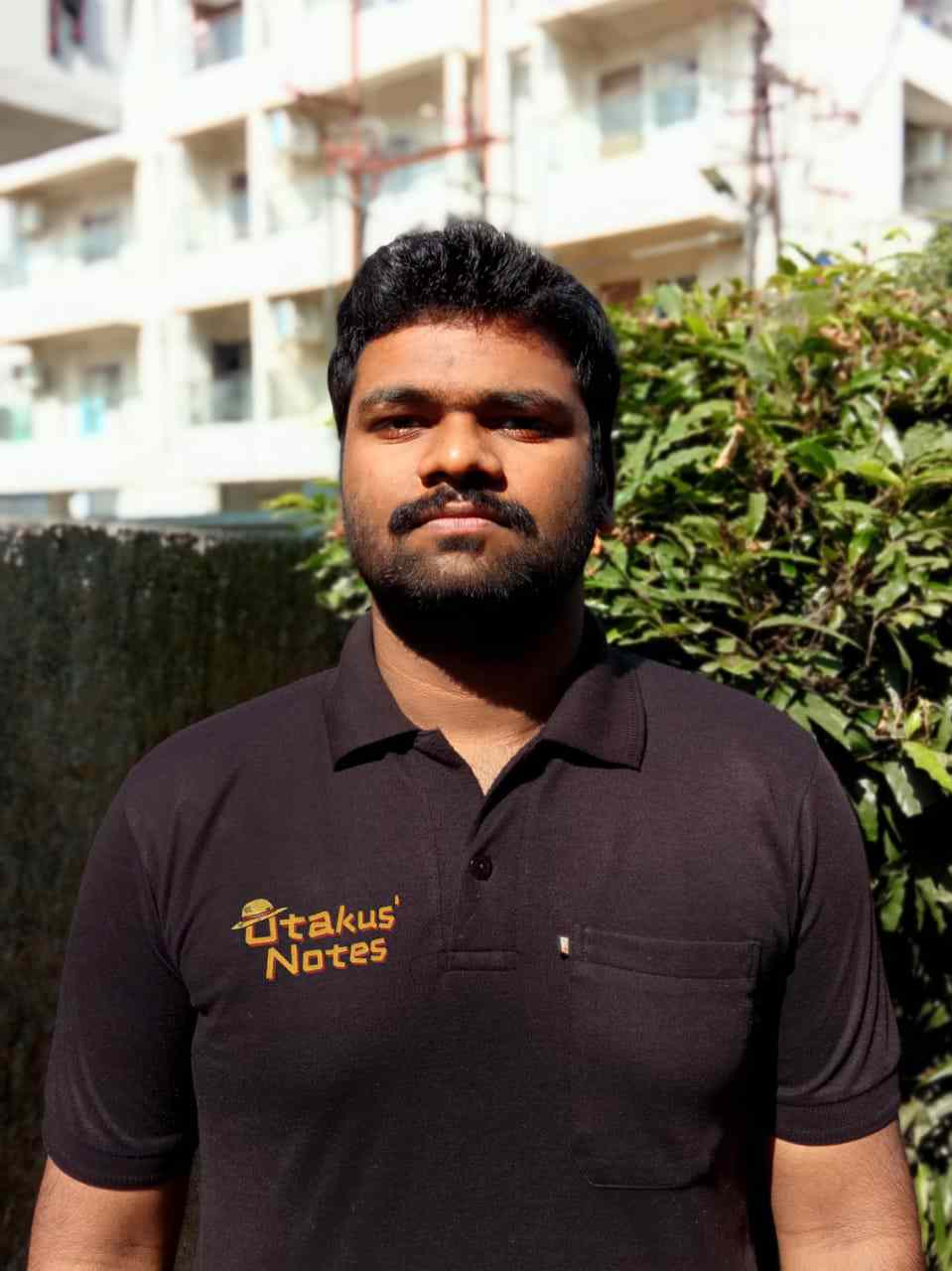 Anish personifies himself as a humble weeb and a hardcore gamer with a diverse taste. He has a keen interest in science and its theories but only in movies. Leading a slick way of life, he prefers the gym in leisure.