Last updated on August 14th, 2022 at 02:34 pm
Chainsaw Man is getting an Anime Adaptation by none other than The MAPPA Studio. Yes, you read it right. The most viewed Dark-Thriller Manga of 2019 is getting to an end with its last arc this month. Following the ending of the Manga Series, the speculation has come true, and it is getting an Anime adaptation next year, 2021.
Chainsaw Man, written and illustrated by Tatsuki Fujimoto, is exactly what its title intimates. A human being who begets an ability to grow chainsaws from his limbs and head, capable of cutting down everything in a bloody rampage.
The manga started serializing in December 2018 and ever since has portrayed a mind-blowing sequence of gore. That, too, with a steady introduction of more and more characters often, with new overpowered abilities, just steals the show. Not only the fighting sequence but even the story plot is solid and tactful. The protagonist, 'Denji' aka Chainsaw man, fights and kills devils as a Devil Hunter, at the same time uncovering his mysterious power as the story progresses.
Animetv_jp has updated it's Instagram handle with a post announcing the most-awaited Anime Adaptation of Chainsaw Man. However, there are no official tweets or posts by either the author or MAPPA Studios. Other sources reveal that the production has not started yet; only the decision has been taken. But it's not too far a time when we can watch this marvelous story getting adapted by MAPPA Studios. The MAPPA Studios are quite popular for their outstanding works like Attack on Titan Season 4, Jujutsu Kaisen, and God of Highschool Anime.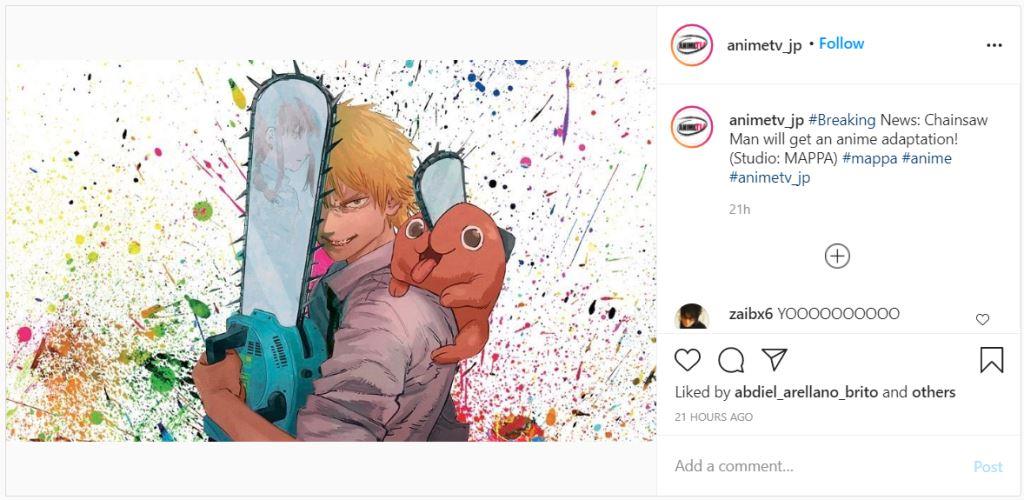 Further speculating the release date of Chainsaw Man anime by MAPPA Studio. The anime will be under production early next year, and the series can be expected to air by mid-2021, as the leaks say. Follow us for more details on Chainsaw Man Anime. Stay tuned, stay hyped.
---
Follow us on Twitter for more post-updates.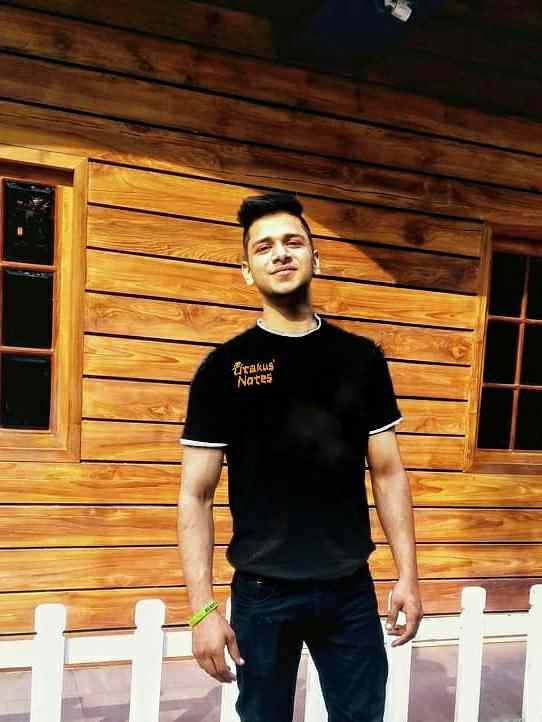 Sachin Kandwal is the newest member of the staff. And here in Otakus' Notes, he covers breaking stories of the Anime world. When he's not consuming content on Reddit, he can be seen exploring Bangalore city.