Last updated on January 27th, 2022 at 08:22 pm
Overhaul has been nominated for the Best Antagonist Category in the Crunchyroll Anime Awards. No surprise, he had the coolest over-powered quirk with the cruelest ideal and methods of his dream world. On that note, the final fight between him and Deku has been a great factor in the decision and votes. Moreover, the fight scene has also been nominated for the Best Fight category too.
My Hero Academia Season 4 has given us a great deal of entertainment and plot. The nominations are quite justified, and the comment on Twitter and Reddit showcase the fan's acceptance of it quite well. Read further for the snaps featured to both the categories from the anime and also the voting link for the nominated titles.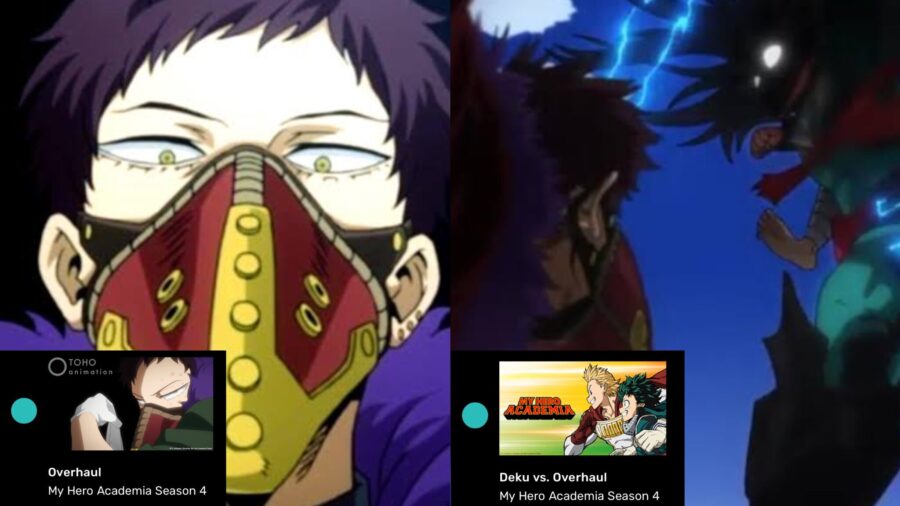 Kai Chisaki, also known as Overhaul, was the Yakuza captain of the Shie Hassaikai. He serves as the primary antagonist of the Shie Hassaikai Arc and is currently imprisoned in Tartarus. Overhaul is also the name Kai's Quirk that grants him the ability to disassemble anything he touches, as well as reassemble it in any configuration he desires, effectively giving him full control over the matter.
He can disassemble people to eliminate them or reassemble them to heal their wounds. He can also do this to himself and even merge his body with others, even allowing him to use their Quirks, such as Shin's Confession and Rikiya's Vitality Stealing. He can also apparently regenerate his limbs without having to make contact with himself and can reform and reshape their bodies any which way he wants.
Season 5 is going to premiere on March 27, 2021, and the three musketeers will be getting quite a show in it. More bad-ass evil characters are incoming in the story. As Endeavor has stepped up as the top hero and the symbol of peace, Todoroki has finally seen a cool side of him. Nevertheless, Bakugo and Deku are still aiming to surpass All Might.
We will be back soon with more announcements and news on My Hero Academia. Until then, stay tuned, stay hyped.
---
Follow us on Twitter for more post-updates.