Last updated on January 24th, 2021 at 10:50 am
God of Highschool Chapter 498 must be a soothing break for all the fans who have been following the story. It was literally feeling like a roller-coaster, with ups and downs, doubts and answers of the fight between Mira and the Deer God. At the same time, Daewi woke up and started searching for her relentlessly.
At last, we have a definitive answer that Mira is legit alive and kicking. Daewi, at last, found her and saw the little settlement that she has created from the people she managed to save. It was a happy chapter with no fights after such a long time. Most important of all, the story arc is changing now. Read further to know what all happened exactly in the latest chapter.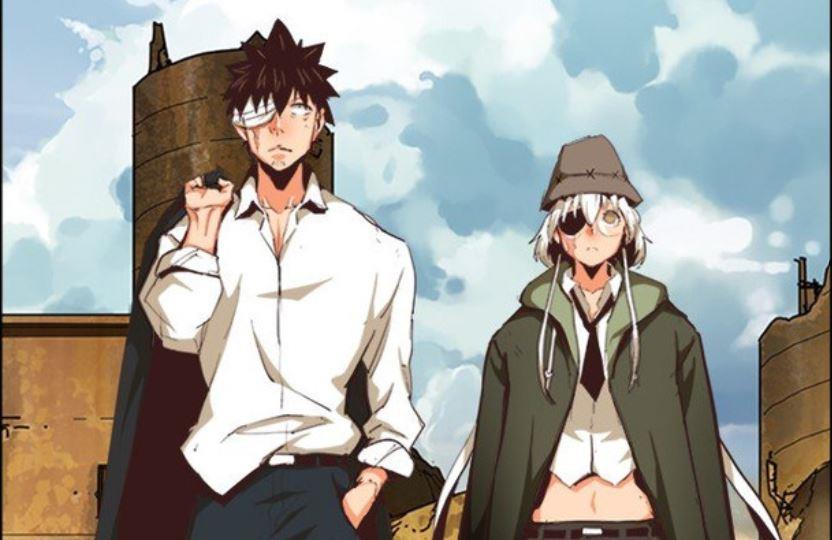 Daewi kept searching here and there, asking people for directions of where they last saw or heard of Mira. After months, he found some children practicing moonlight swordsmanship. On enquiring them, he found out that their boss lives nearby. He followed their lead and was very shocked to see their boss.
Mira's photo was framed and commemorated with flowers. He loses faith, slips a tear, and turns back to move on. At the same time, Mira appears beside him from somewhere along with the kids he met before. They have a glance at each other, Daewi realizes that it is her birthday today, thus the celebration.
He proposes marriage to her, and she accepts. Here, the Monkey King sense that something good has happened and riles up for another round in the Dragon King's trial.
We will be back next week with another God of Highschool news. Until then, stay tuned, stay hyped.
---
Follow us on Twitter for more post-updates.