Last updated on November 9th, 2022 at 10:15 pm
We have some interesting Jujutsu Kaisen Chapter 203 spoilers, which were pretty early too. We got quite some insights into Kenjaku's plan and ideology. The previous chapter took us back to the behind-the-scenes of Kenjaku's plan and how he arranged everything in place.
Moreover, Yuki and Tengen's conversation revealed more about the fate of Star Vessels. Since Yuki is one, she feels responsible and decides to devise a plan to prevent Kenjaku from destroying all the sorcerers.
Amidst their conversation, we also get a good glimpse of a conflict between Choso and Kenjaku. While Choso tries his best to understand Kenjaku's final goal as he plays double spy, Kenjaku, in turn, goes on belittling him.
However, what finally enrages him is when Kenjaku says he's only doing most of it just for "fun." And the result of that is about to be unfavorable for Choso.
The last panel justifies the upcoming spoilers as Choso is about to fight Kenjaku. Let's discuss the spoilers in detail to find out more.
Jujutsu Kaisen Chapter 203 Spoilers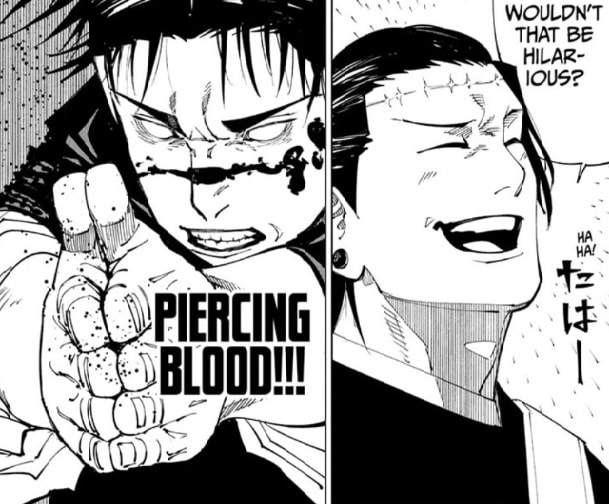 The title of the next chapter will be "Blood and Oil Part 2" this means that the chapter will keep its focus on narrating the current scenes. So, to sum up the events of the next chapter, we have:
The chapter will reveal the conversation between Yuki and Choso. He will talk about his thoughts and how he is ready to sacrifice himself for the sake of his brothers and mother. This serves as a massive confirmation that Choso will remain true to his nature.
Next up, Choso and Kenjaku will lock horns resulting in a quite long fight, which is quite

predictable based on the current cliffhanger.
Since Choso's power level is way beneath Kenjaku, we will see him struggle to put up a fight against him. Despite using all of his techniques and even domain, he will be brutally beaten to a pulp. However, we will have to wait and see if he will succeed in collecting as much information as possible about Kenjaku's

powers.
Amid their fight, Kenjaku will make it clear that he is well aware of Choso's alliance with Yuki and the sorcerers, and therefore, he should stick to being the low-level curse he turned out to be.
Lastly, right when Choso is all defeated, another power-up will come his way, and he will possess Flowing

Red Scale stacked.
---
Jujutsu Kaisen Chapter 203 Release Date
As per the Viz and already known weekly schedule of the manga, Chapter 203 will be out on November 6th, 2022. We don't have to wait longer to see Choso in action again, especially against Kenjaku.
Mans is an extremely tricky opponent, so all the best to Choso. Although, Choso power-up is worth looking forward to.
---
Where to watch Jujutsu Kaisen Chapter 203
Since Viz Media is the official publisher of Jujutsu Kaisen manga, the latest chapters are released on its platform. Additionally, Mangaplus by Shueisha also offers manga to read.
Both the platforms release the chapters and maintain a schedule calendar; therefore, it's best to read the manga there hassle-free.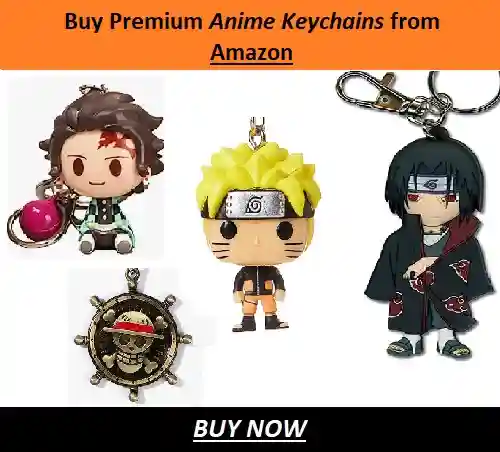 Alternatively, there are plenty of private websites that regularly release the chapter immediately after they're out. TCB scans, for example, provide easier and more precise translations. Therefore, you have plenty of options to choose from. Here, we conclude our article.
Reference
Image Source: Viz Media
---
Do small things with great love.
Follow us on Twitter for more post-updates. 
Also Read: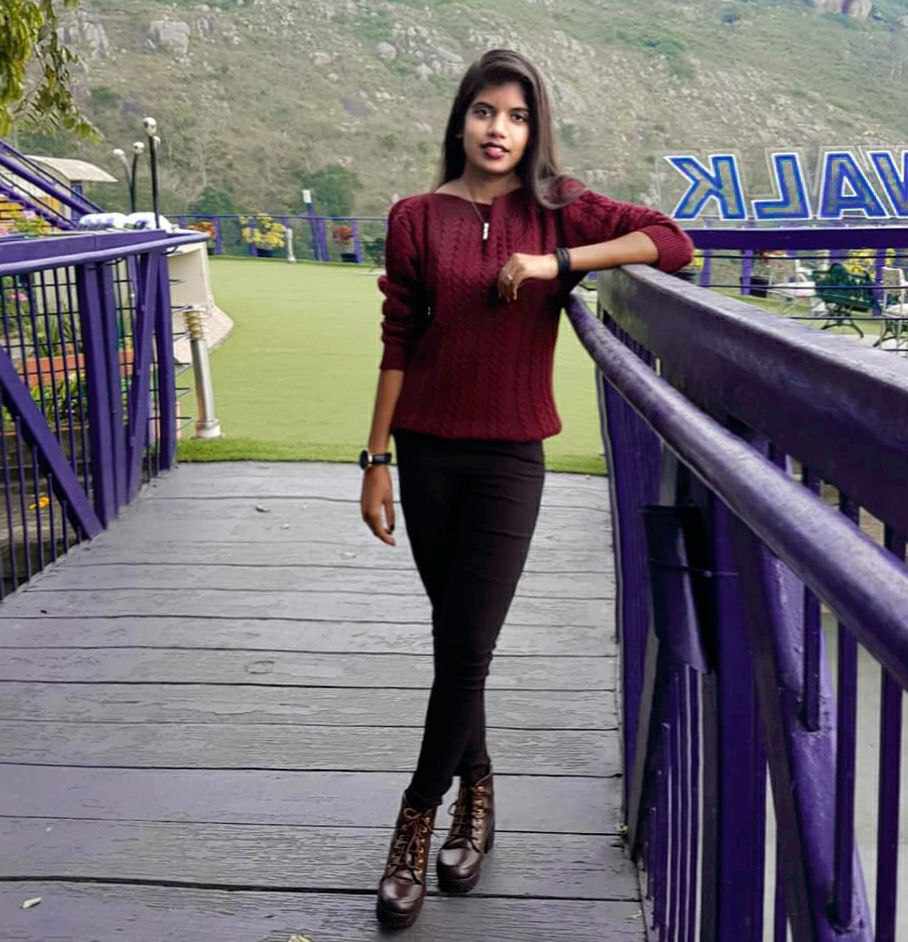 Starting off with love for medicine and plans for pursuing it, I found myself drawn to a mismatched career in Hospitality & Tourism. Little did I know that my passion and love for literature had always been by my side. Therefore, here I am now, sharing my words on multiple amazing platforms, one of which is Otakus Notes. What better way to put my abundance of love and knowledge of anime, manga, k-drama and webtoons, to use!