Jujutsu Kaisen manga series has reached a whopping 25 million copies in cumulative circulation. Shueisha has updated its online registers of print sales already, and the official Jujutsu Kaisen Twitter page has announced the achievement. Reddit and Twitter are hurled with comments by the readers as they appreciate the performance.
Some fans are even comparing its extensive growth will other popular series like the Demon Slayer manga series. Is it really possible for this series to compete with the Kimetsu no Yaiba series someday? No doubt they have immense similarities in story-building and dark fantasy elements. Read further for the official announcement poster by Shueisha and more details on it.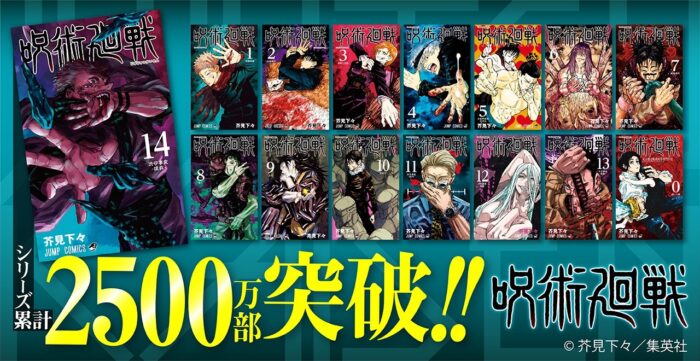 This is the latest announcement poster regarding the manga sales exceeding the 25 million mark recently. At 14 volumes, Demon Slayer manga had just 5 million copies in distribution. The immersive plot and solid fighting sequences gave it a huge boost and placed it as one of the most successful manga out there. On the other hand, Jujutsu kaizen has 5 times the sales than Demon Slayer at the same stage.
It is indeed possible for the spectacular story to attract even more fame and rake in huge profits hereafter. Unlike the story in the anime, the manga has reached a very critical turn in the poor progression and is shattering the otaku community unexpectedly, chapter by chapter. Do support this top-tier manga series by reading it from trusted sites only.
The latest chapters of Jujutsu Kaisen are free on Viz.com; further, you can buy the volume bundles online. The chapters are released weekly without fail. Further, you can also watch its ongoing anime by MAPPA Studio from Crunchyroll or Funimation. We will be back soon with more news and announcements of popular manga and anime titles. Until then, stay tuned, stay hyped.
---
Follow us on Twitter for more post-updates.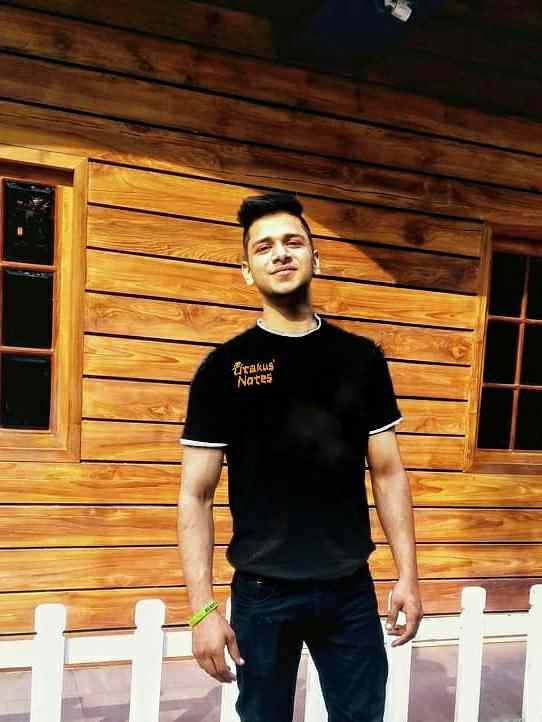 Sachin Kandwal is the newest member of the staff. And here in Otakus' Notes, he covers breaking stories of the Anime world. When he's not consuming content on Reddit, he can be seen exploring Bangalore city.