Last updated on January 24th, 2021 at 11:10 am
Jujutsu Kaisen manga series' new scans surfaced from the Weekly Shonen Jump Issue #9. The two sister schools of Jujutsu High are featured in the special illustration posters as the main characters are shown in them. A special illustration posing the three main characters and their teacher Gojo Satoru singing are also included. Read further for the aforementioned snaps.
This is the first special which shows the students from both the schools who will be having a brawl against each other and also Gojo Satoru with them.  It featured Aoi Todo, a third-year Sorcerer of Kyoto Prefectural Jujutsu High. He is incredibly strong in hand-to-hand combat, being able to defeat five Grade 1 Cursed Spirits and 1 Special Grade during an attack in Kyoto.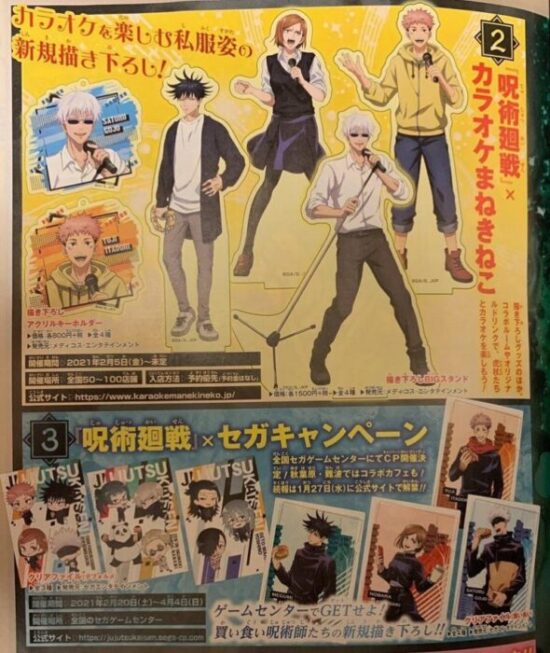 This was another special which was quite a surprise for all the readers. Itadori, Nobara, Megumi, and Gojo holding instruments or mics are showcased. Nobara has been shown in her most enthusiastic form; she is a sorcerer studying in the first year at the Tokyo Metropolitan Magic High under the tutelage of Satoru Gojo. She transferred to the college so that she could live in Tokyo without any expenses.
Where to catch up on Jujutsu Kaisen Series-
You can read all chapters of Jujutsu Kaisen from Viz.com and other paid platforms. The chapters are released weekly without fail. Further, you can also watch its ongoing anime by MAPPA Studio from Crunchyroll or Funimation. We will be back soon with more news and announcements of popular manga and anime titles. Until then, stay tuned, stay hyped.
---
Follow us on Twitter for more post-updates.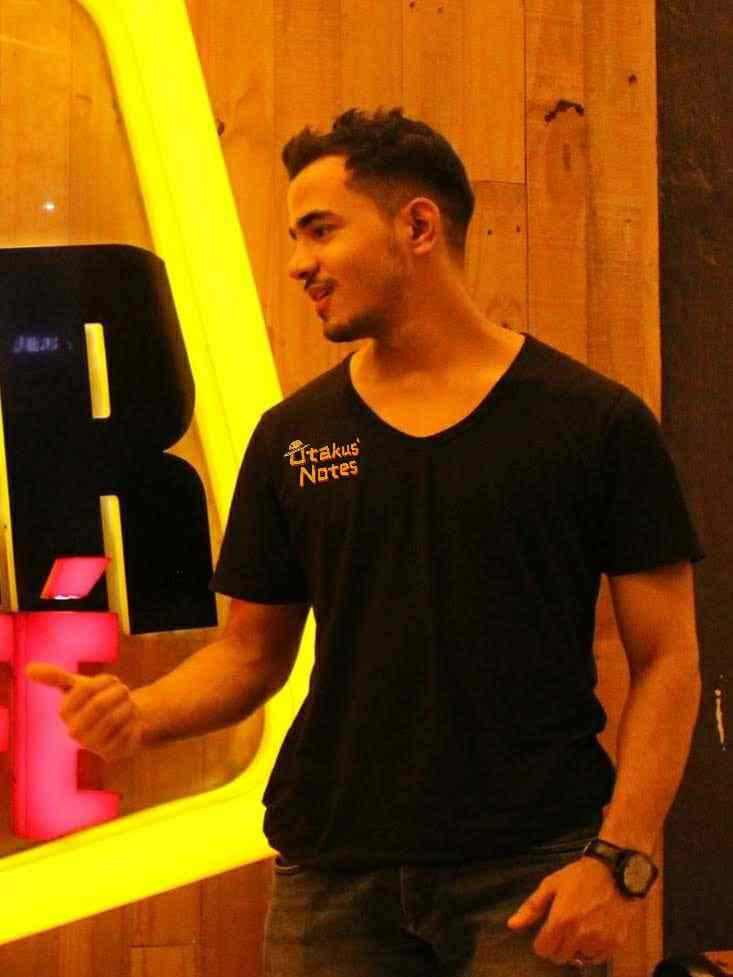 An Otaku who is in love and motivated by many Anime protagonists. The One Punch Man aka Saitama inspired him to become a Fitness Freak. Apart from writing at Otakus' Notes, he loves swimming and bowling.