Last updated on November 29th, 2021 at 10:59 pm
Jump Festa 2021 Online is being held this weekend, a total of 10 shows will conduct their super stage events spanning two days. Recently it was announced that the Jump Festa 2021 won't be canceled, rather it will only air on their online platforms.
Whereas previously, it took place on stage with a mass audience and full media coverage, this time only selected audience will be welcomed. Among them, BNHA is having a mega event along with Deku, Bakugou, Shinsou, and Aizawa's seiyuu, and many other show events. The most-awaited date and timings are out. So let us lay down the announced details.
You can watch the Jump Festa 2021 Online on their official app or their official YouTube channel. The show starts sharply at 5:00 am IST on December 19, 2020. It will span for two days from morning to evening featuring loads of exciting events and small talks. Each day will showcase 5 shows and their subordinate small events.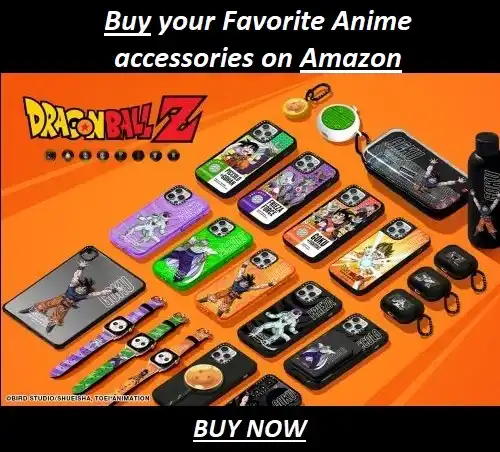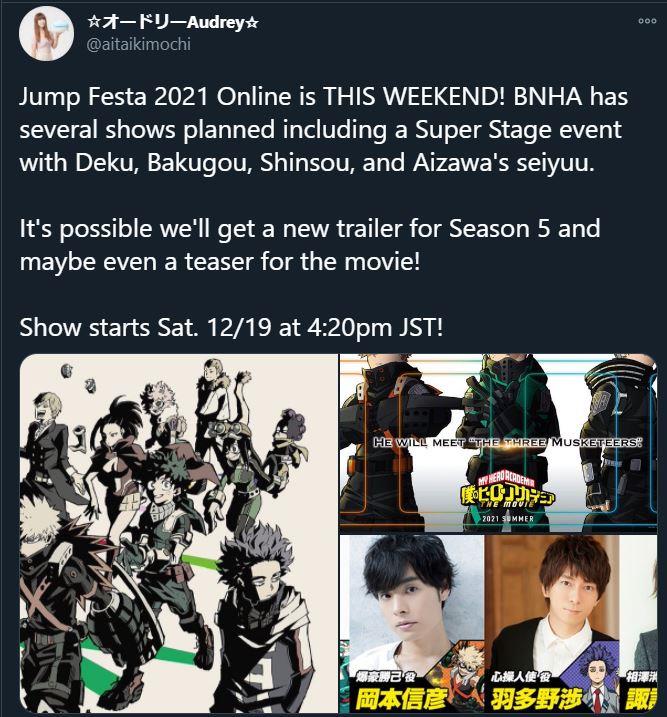 BNHA Mega Stage Event details-
Among the main 10 shows, BNHA is having the longest span, lifting the hopes of fans all over the world. Sources confirm that there are chances of the most awaited season 5 teaser or even a trailer! BNHA event will start from 12:50 pm IST on December 19, 2020. Believe me, guys this is one show you won't want to miss. They will also be featuring 2 smaller shows, first with both Deku and Bakugo's voice actors. The second one is a, 1 on 1 talk with Sir Nighteye and Overhaul's voice actors as they converse about the series.
Along with the scheduled 10 shows, some smaller shows will also be conducted which don't have specified timing details. Only one way to know, to watch it live and follow us for more updated news regarding Jump Festa 2021 Online.
---
Follow us on Twitter for more post-updates.