Last updated on November 29th, 2021 at 10:41 pm
Kaiju No. 8/ Monster #8 has become one of the hottest manga on Shonen Jump Plus. The first chapter of the series was officially released at the end of July 2020 on MangaPlus Shueisha and Viz Media website. And after the release of just ten chapters, it has gathered almost 16 million views on Shonen Jump Plus.
According to a recent official announcement, the 10th chapter of Kaiju No. 8 alone has exceeded 1 million views. If we look at the ranking of current hottest manga in the Shueisha app, Kaiju No. 8/Monster #8 stands at 6th position among all the Shonen Jump manga. This series has recently left behind some famous mangas like Dr. Stone, Jujutsu Kaisen, and Demon Slayer.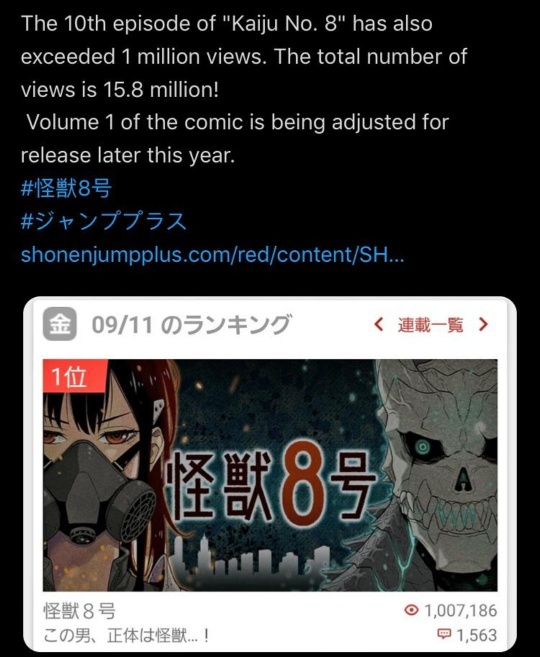 Talking about the story of Kaiju No. 8, it revolves around the life of an unhappy man, Kafka Hibino, who is disconsolate from his job. And because of some unfortunate incident, he becomes the first Human Kaiju (a monster). This bestows him a light of hope to achieve his dreams with his new monstrous strength. The story has begun under the title of "The Man Who Became a Monster." However, our protagonist seeks to earn a special place in the force to fight by the side of his love.
The series has covered the beginning of Kafka's adventure. He mistakenly passed the Defensive Force's exam at the age of 31. He was the eldest candidate for this exam. Despite action scenes, Naoya Sensei, the creator of the series, has dramatically focused on the comedy part too. The protagonist and his teenage friend, Reno Ichikawa, maintains the comic balance in the story. No one in the defensive squad knows that he is a human monster. It will be keen to witness how he will manage to rescue people without displaying his Kaiju form.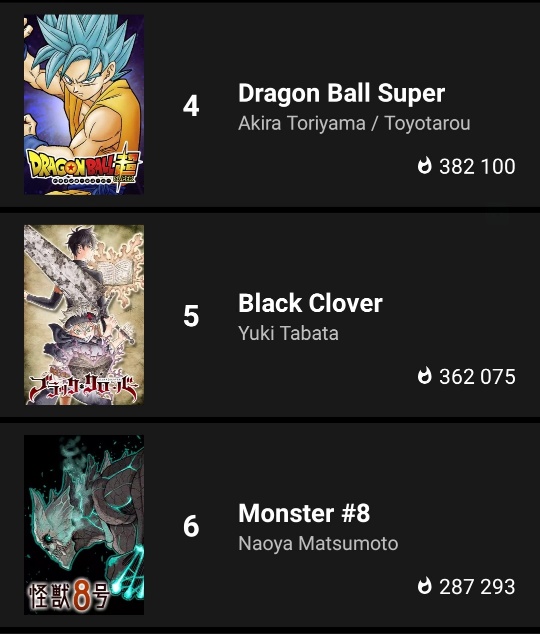 Kaiju No. 8/ Monster #8 chapter 11 will release on September 17, 2020. We highly recommend the fans to check out this new manga series. All the ten chapters of this manga are available on the official website of MangaPlus by Shueisha and Viz Media. You can directly install the MangaPlus by Shueisha app from the Play Store to get the latest updates of all the Shonen Jump series. The official website of Shueisha by MangaPlus also provides free access to all the ten chapters of this series. It means now fans will not have to pay to read this series. Maybe in the future, we will witness the anime adaptation of this series.
---
Follow us on Twitter for more post-updates.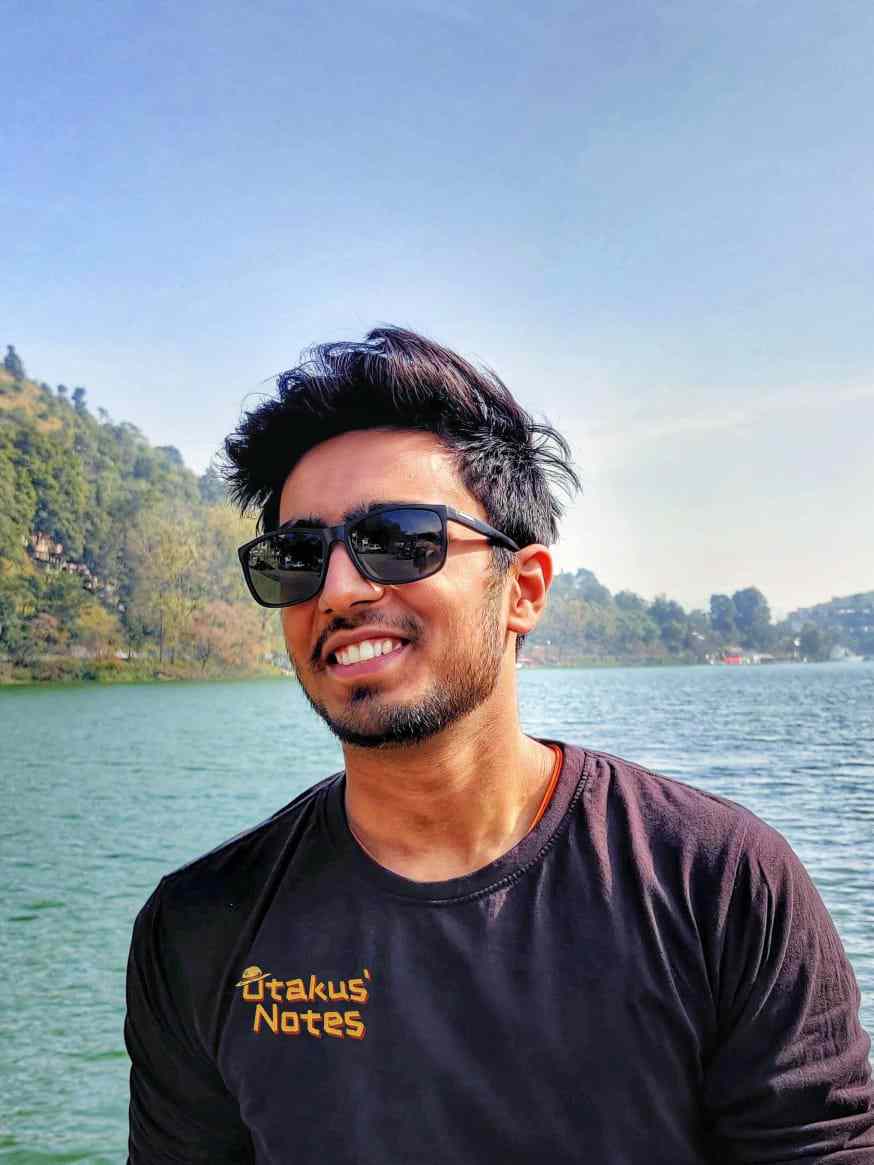 Engineering edified me dreams' propelling. And being an Otaku, a superlative dream of mine engulfs experiencing anime to its deepest quintessence and inditing my perspective towards it. Ultimately, anime blogging carved a path towards my desire and made me stand up to you.