Last updated on January 24th, 2021 at 03:34 am
My Hero Academia Movie: Heroes Rising was a great theatrical hit in all of Japan, the USA, and Canada. It has been a year since its release on December 20, 2019. Following its increasing popularity, a COMIC version of the movie story has been created and set ready for its release soon. For the market sale, you can preorder the comic now. The publication has revealed the package cover, front and back cover of the comic. It features some of the most spectacular stills from the movie sequence and the publication sale details. Read further for the front and back cover with the release date of sales for the comic.
My Hero Academia Movie: Heroes Rising COMIC Front and Back Cover-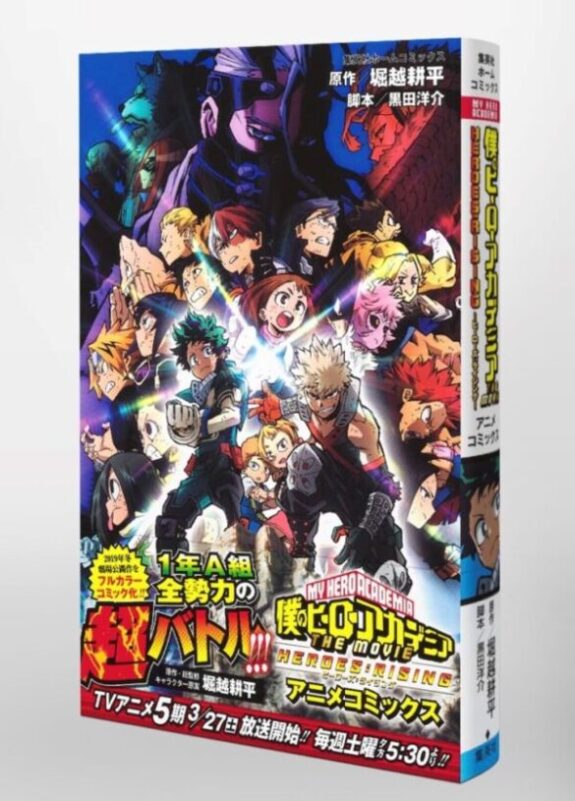 This is the front cover of the comic; it features the main poster of the movie with some extra decals and publication details regarding the sale. Further, the title of the movie has been shifted to the sides to mention the release dates of the comic book. It seems they are also going to air the movie again on TV Asahi in Japan, matching the times of the release schedule as an encouragement to the sales.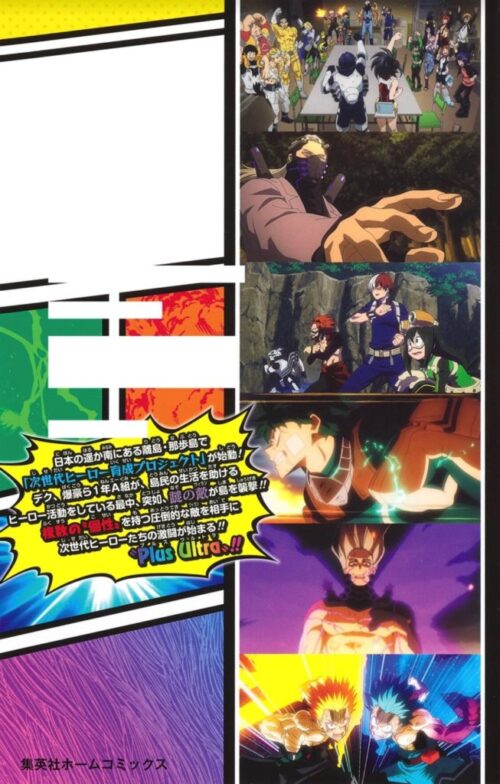 This is the back cover of the comic book featuring the hyped fight scenes and moments from the movie itself. It also teases the final transformation of Nine, the final boss in the movie and the most powerful villain encountered in the series to date. Nine has the power of stealing quirks and using multiple of them simultaneously at their maximum capacity. On the left, a teasing synopsis of the last fight has been mentioned.
My Hero Academia Movie: Heroes Rising COMIC Release Date-
The comic is scheduled to release soon, on January 4, 2021. After the release in Japan, online sales will commence shortly. Unfortunately, the official digital version of the comic in English translation will take up some time. You can subscribe to our page for more updates on its release. It will feature the spectacular fight scenes with the most overpowered villain to date in the series, in the conventional art style of the illustrator.
The comic is revealed to be adapted from the Blu-ray version of the movie DVD. So it contains some scenes that were cut in the theatrical release due to time constraints. More information on the contents table, number of pages, and story details have not been revealed yet. We will be back to you soon with more news and updates on My Hero Academia anime and manga. Until then, stay tuned, stay hyped.
---
Follow us on Twitter for more post-updates.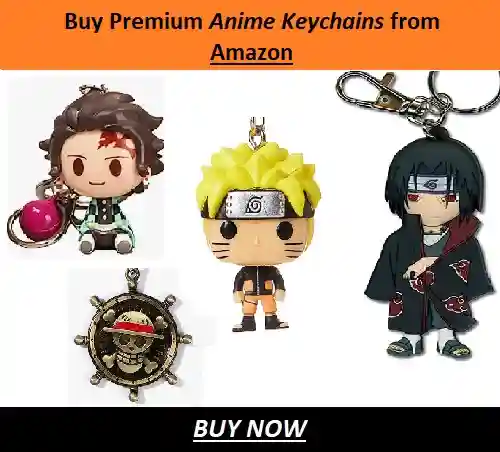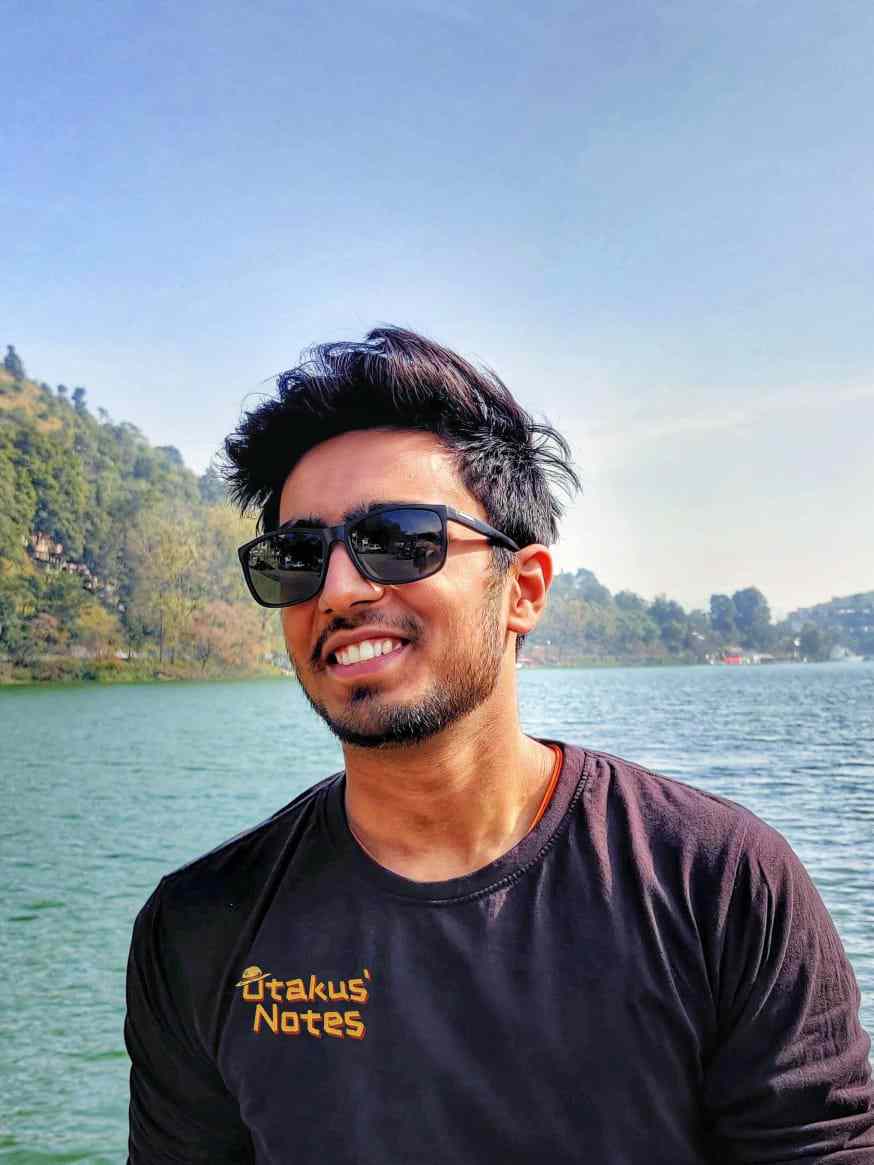 Engineering edified me dreams' propelling. And being an Otaku, a superlative dream of mine engulfs experiencing anime to its deepest quintessence and inditing my perspective towards it. Ultimately, anime blogging carved a path towards my desire and made me stand up to you.