My Hero Academia season 5 has unveiled a special feature of Class 1-B students' Hero Costume Design Visuals. We had watched all these students in their hero training and tests uniform of UA Highschool. The all-blue tracksuit with white broad lines is worm by all the heroes who are taking their courses, which indulges fieldwork.
We occasionally saw some of the class 1-B students in their hero costumes in the anime, but this is the first time that the costume designs of all the characters in the class have been revealed in color. Read further for the two pages of visuals and more details on the featured heroes of class 1-B UA highschool.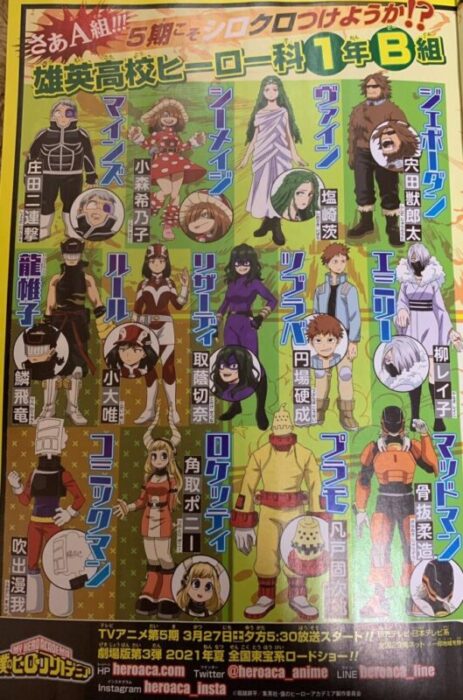 The first page features nearly all the class 1-B characters who have not been featured in the anime yet. The most peculiar of them is Manga Fukidashi, you can see him in the left-bottom corner, who has the ultimate ability to shape words physically once he utters them.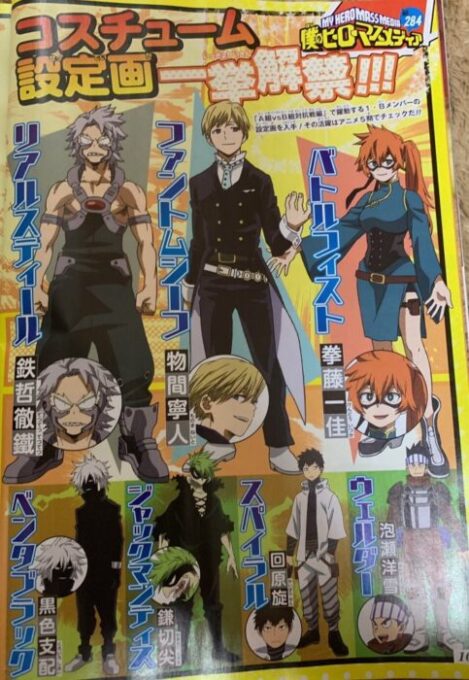 These are the prime students of the class, which have been showcased in the anime already. We have also seen them in the UA admission tests, including the respective rivals of Kirishima and Todoroki from class 1-B. It also features Itsuka Kendo with the hero name 'Battle Fist', who is the leader of their class and takes over the prime planning tasks in their team expeditions.
Well, the latest chapter of My Hero Academia is out now. Fans can read the chapters of My Hero Academia from Viz.com or buy the volume bundles from online marketing sites. You can also watch the anime on Crunchyroll. We will be back soon with more news and updates on the most popular manga and anime titles. Until then, stay tuned, stay hyped.
---
Follow us on Twitter for more post-updates.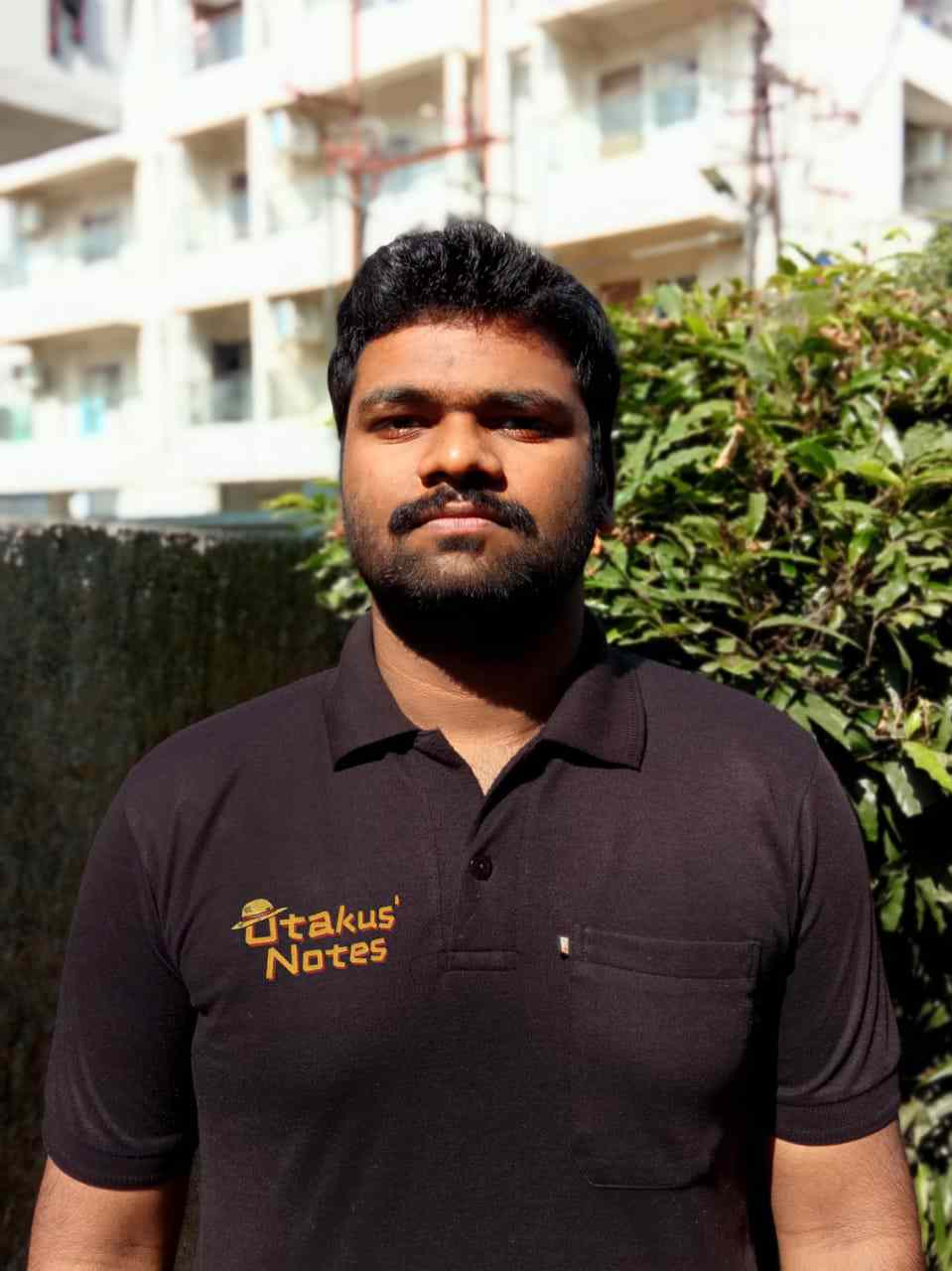 Anish personifies himself as a humble weeb and a hardcore gamer with a diverse taste. He has a keen interest in science and its theories but only in movies. Leading a slick way of life, he prefers the gym in leisure.