Pro Hero Hawks', voice actor Yuichi Nakamura has shared his experience as the voice actor of the nation's No.2 Hero in the anime. His character has been the coolest and smartest hero in the heroes association. Being the youngest hero in the top 10 of the nation and reaching the pinnacle so early earned him a lot of attention last season.
Yuichi Nakamura is one of the most prominent voice actors in the industry. He has been in the field for 20 years and has worked in more than 150 anime titles. With versatile talent and skill set, he has earned quite a name for himself. Read further for the snap of the official section of Yukimura's post and the English translation of it.

Keigo Takami, also known as the Wing Hero: Hawks, is the former No. 3 Pro Hero and the current No. 2 Pro Hero. Keigo's Quirk grants him a pair of large, bright red, feathery wings on his back. These wings allow him to fly, and he can telekinetically control the movement and nature of each individual feather with ease, enabling him to harden them into a blade-like state or shoot them as projectiles.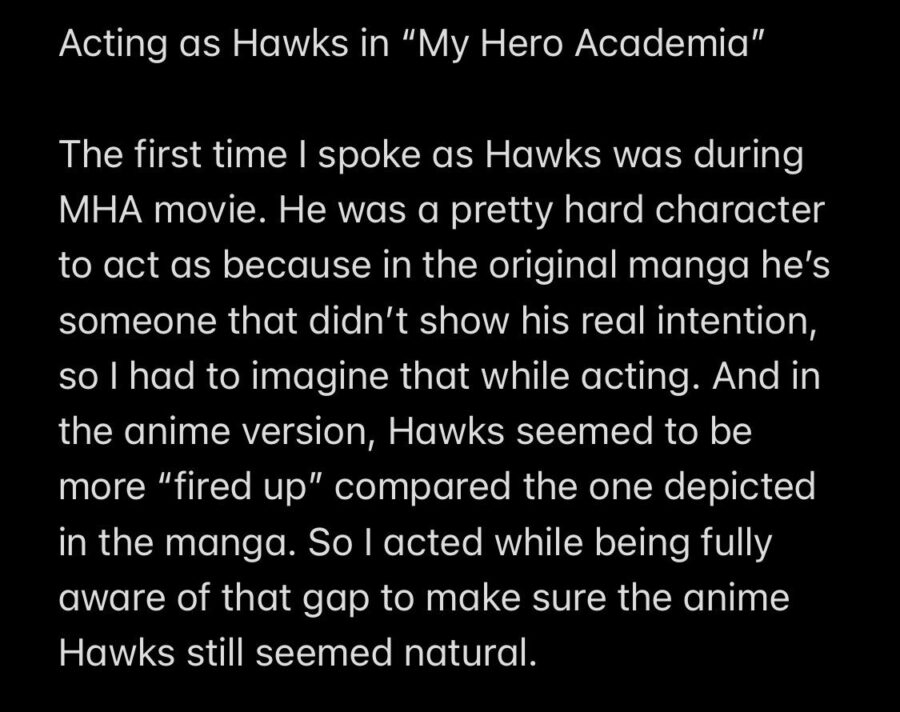 Hawks is shown to be highly intelligent, both emotionally and logistically. He promotes a carefree and jovial attitude, while his constant vigilance often hides under layers of serenity and equanimity. Keigo acts laid-back while being on constant alert, and he seems and looks quite rude at times. No doubt even Yuichi had a hard time figuring out how to frame the voice and tone of Hawks for the anime.
Well, the latest chapter of My Hero Academia is out now. Fans can read the chapters of My Hero Academia from Viz.com or buy the volume bundles from online marketing sites. You can also watch the anime on Crunchyroll. We will be back soon with more news and updates on the most popular manga and anime titles. Until then, stay tuned, stay hyped.
---
Follow us on Twitter for more post-updates.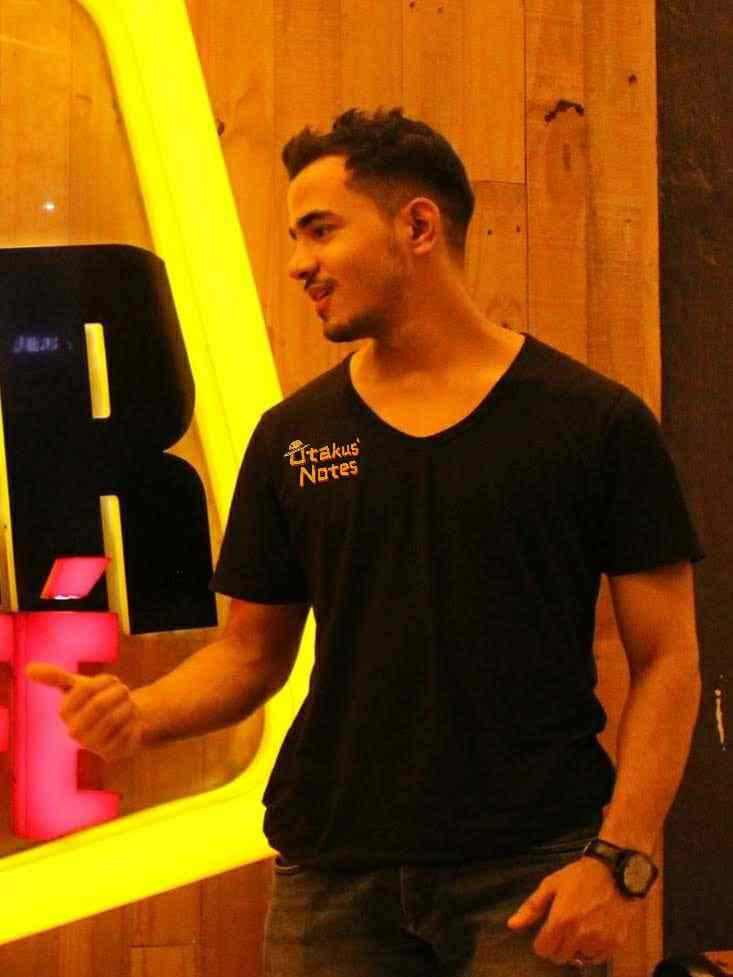 An Otaku who is in love and motivated by many Anime protagonists. The One Punch Man aka Saitama inspired him to become a Fitness Freak. Apart from writing at Otakus' Notes, he loves swimming and bowling.