Nationwide Bookstore Employees' recommended comics list of 2021 has surfaced online. It features the top 15 most voted titles with "My Blissful Marriage" by Akumi Agitogi and Rito Kousaka at the top. The story follows Saimori Miyo from an ability-users family. She was treated like a lowly servant by her half-sister, who awakens an ability of her own.
Even her childhood friend, her one and only ally, chose to marry her half-sister in order to take over the estate. Seen as nothing more than a hindrance, Miyo is married off to the Kudou family. To a man rumored to be cold and ruthless. Read further for the whole list of equally fascinating, 15 featured titles, including My Blissful Marriage, with their authors' names beside it.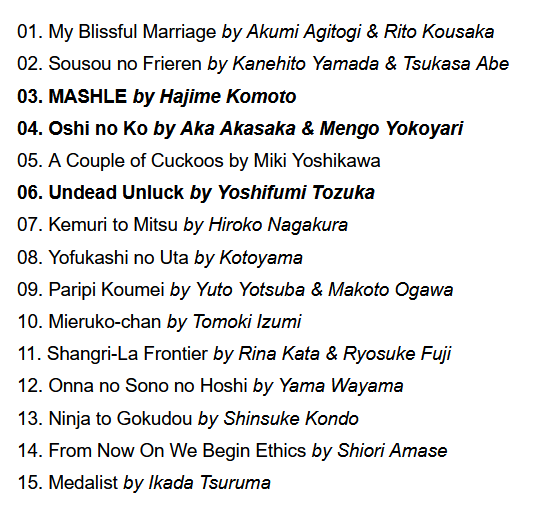 This is the full list of 15 titles promoted by the nationwide bookstore employees in Japan. If you liked the plot of My Blissful Marriage, find more about the other top titles too. These titles are based on the observation of experienced people, who are deeply indulged in the marketing and popularity part of the mangas.
Suppose you are willing to try the titles recommended by the well-acquainted manga bookstore employees of Japan itself. You can read most of them from Viz.com, which have been featured in the Weekly Shonen Jump or Weekly Shonen Jump Plus. You can also buy the official copies from legal English distribution sites like comic-planet.com. Further, all the volume bundles are available in the online book stores.
Subscribe to our website for more news and announcements of any anime or manga titles. We will be back with more details and facts on the featured lists and recommendations. Until then, stay tuned, stay hyped.
---
Follow us on Twitter for more post-updates.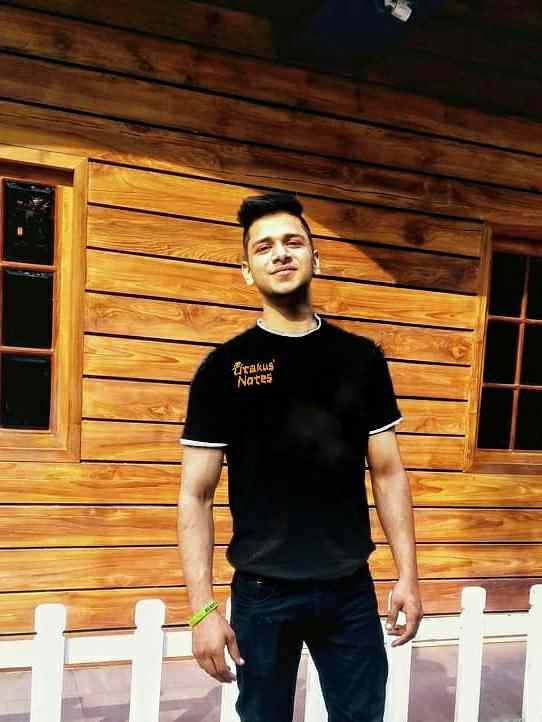 Sachin Kandwal is the newest member of the staff. And here in Otakus' Notes, he covers breaking stories of the Anime world. When he's not consuming content on Reddit, he can be seen exploring Bangalore city.