Last updated on January 24th, 2021 at 02:24 am
Recently, Oda sensei has stated his words on the One Piece series in Jump Festa 2021. In this message, he mentioned three crucial pieces of information related to the upcoming arcs. As we all know, the longest arc in the One Piece, i.e., the Wano Arc, will be end soon. The maximum coverage rate is now over. That's why the creator has shown a glimpse in his message that the series will move towards its end after the millennium chapter's release. It means that the Great Battle in anime history will begin soon.
Another information that Oda sensei has mentioned that 'The man with red hair' would make his movement next year. Finally, after 13 years of wait, Luffy will meet his old friend, Red Hair Shanks, after the Wano Arc journey. It will be a very heart-breaking moment for us to witness their reconciliation. On the other hand, Usopp will also meet 'Chaser' for the first time in his life.
Finally, the message has also unveiled that One Piece Manga Volume 100 will air in 2021. Presently, we are at One Piece Volume 98 and we will get its 100th volume in the very next year. Hence, for One Piece fans, the year 2021 will be suspensive and remarkable. Below we have attached the English translation of Oda's message in Jump Festa 2021 below.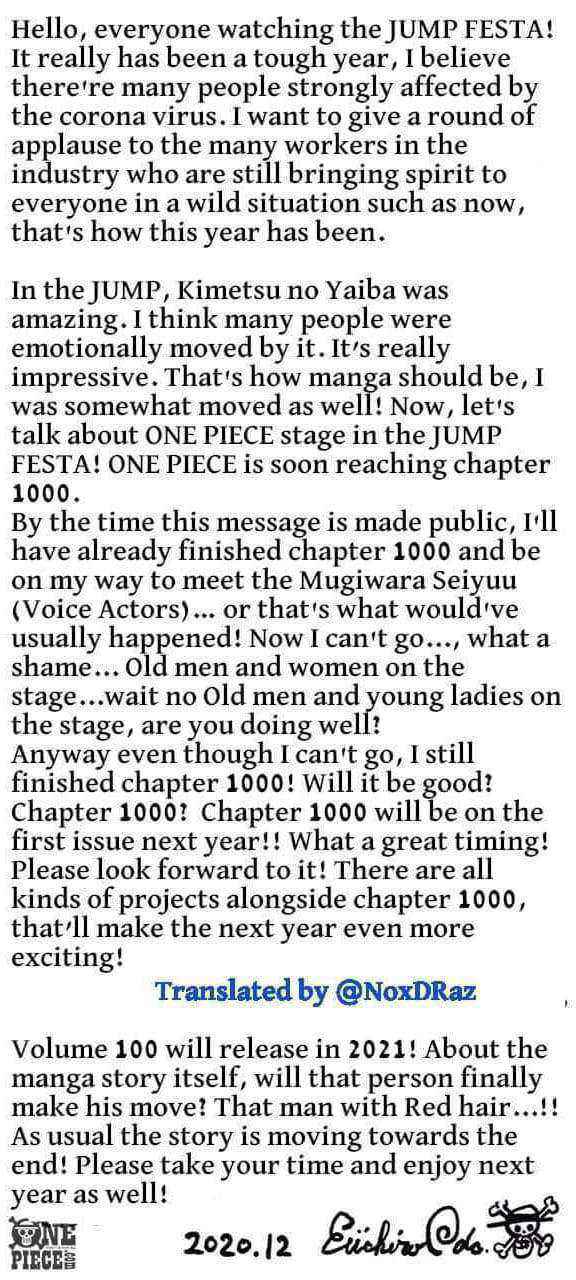 ---
Follow us on Twitter for more post-updates.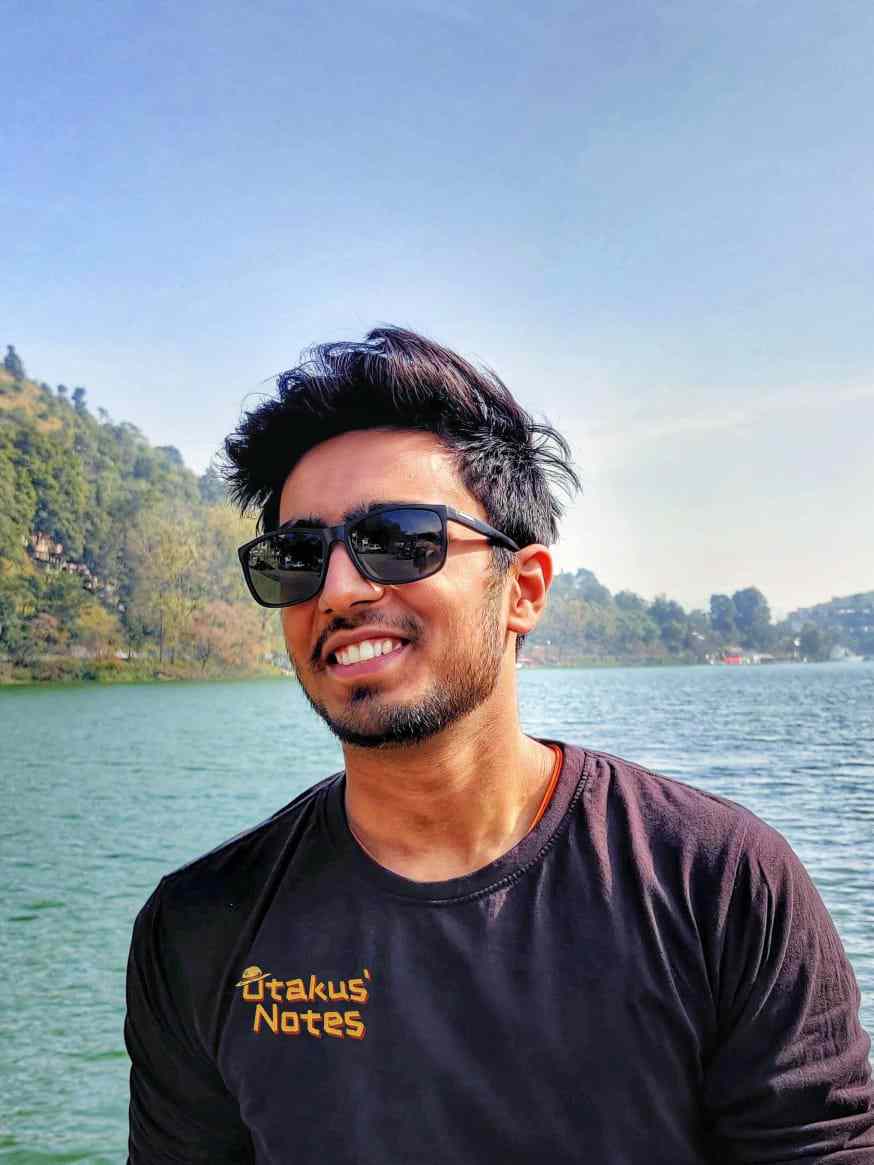 Engineering edified me dreams' propelling. And being an Otaku, a superlative dream of mine engulfs experiencing anime to its deepest quintessence and inditing my perspective towards it. Ultimately, anime blogging carved a path towards my desire and made me stand up to you.