Last updated on January 24th, 2021 at 10:56 am
One Piece hottest characters of the series polling results from various regions have been released. Shockingly, Luffy has not come first in any of the regions as the hottest character for January 18, 2021, being the main protagonist of the story. So who are the ones who could beat Luffy for the top? Read further for the top 3 winners of 6 different regions.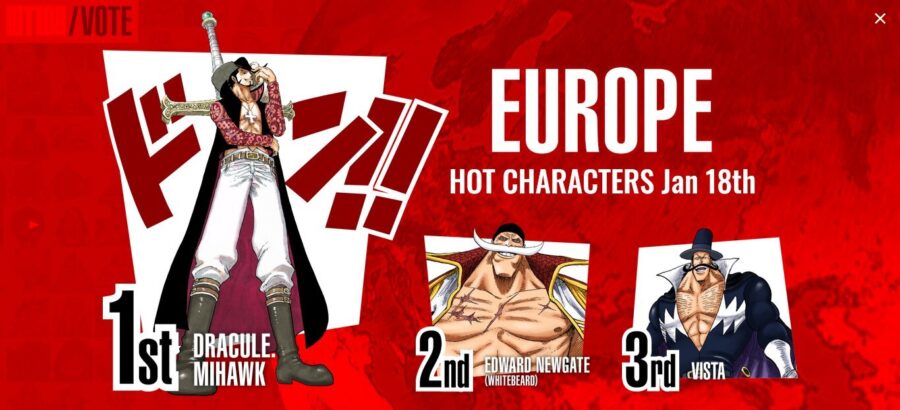 The polling results from Europe have surprised the most, although Mihawk does place himself as one of the coolest characters of the story.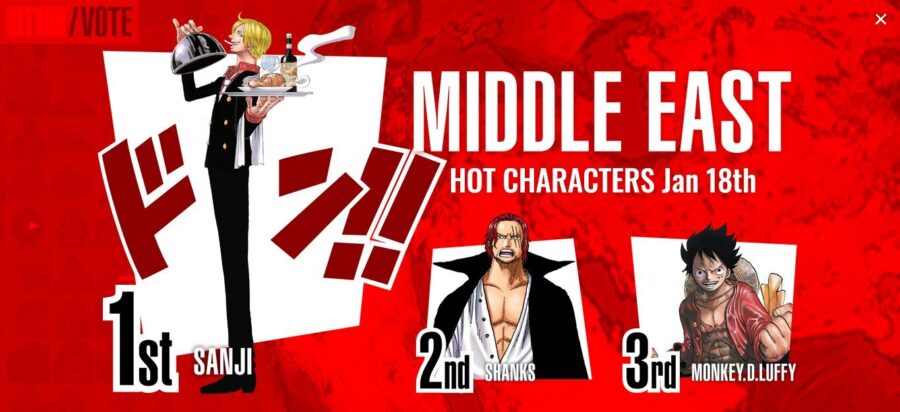 The left-hand of the captain of the straw hats crew, Sanji, has won in the Middle East. No doubt he is quite charming but also the best romanticist in the story.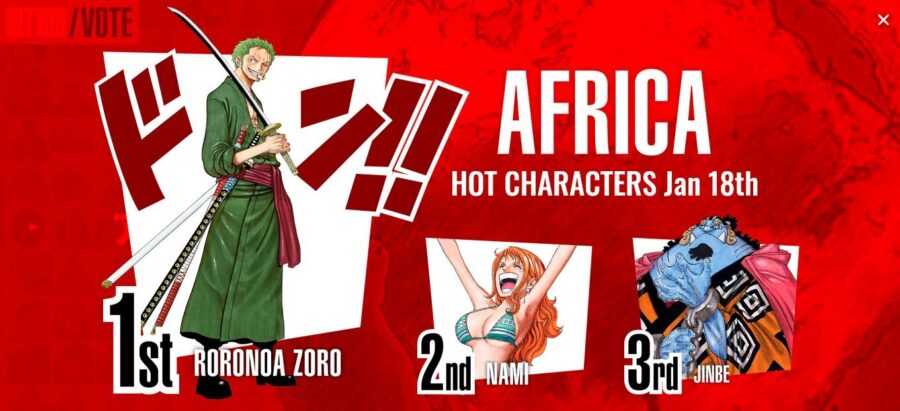 The right-hand of the captain of the straw hats crew, Zoro has been deemed as the hottest character from the series in Africa. He is definitely a cool bad-ass character, but he maintains the makings of a gentleman, quite evident from his popularity.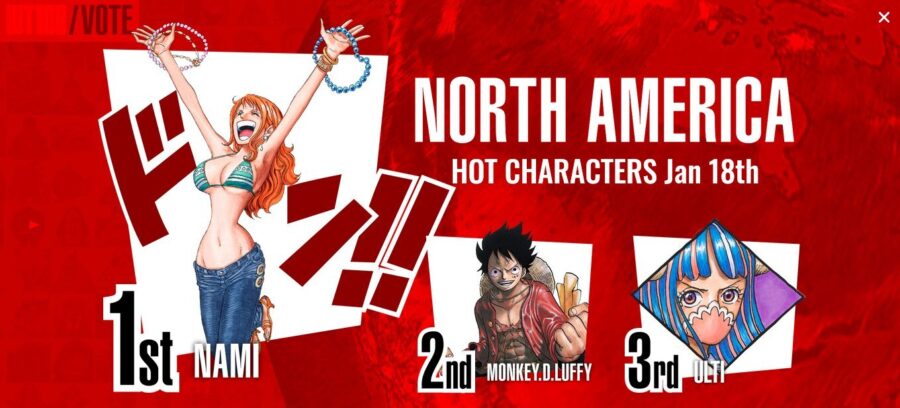 Nami, the navigator of the crew's ship, is the winner from Nort America. Her looks and her top-notch cartographical skills do justice to the huge votes she got in the polling.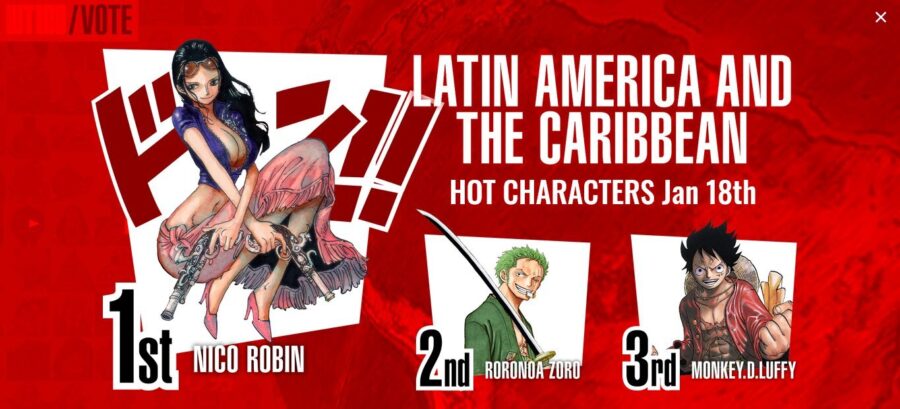 The most mature and intellectual member of the crew, Robin, has been deemed to be the hottest character from Latin America and The Caribbean. No doubt she is hot and smart; she has been the key to victory in many of the battles.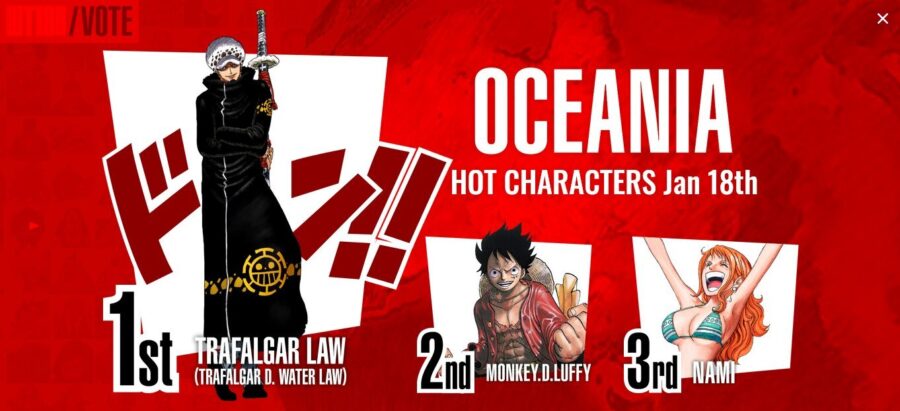 Trafalgar Law, one of the worst generation pirates, has been placed first in the polling from Oceania. His over-powered ability and strict ideals have done justice to him.
Where to catch up on One Piece –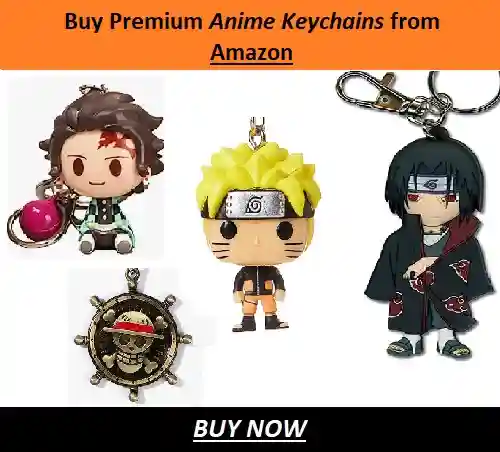 You can read all chapters of One Piece from Viz.com or any other paid platforms. You can also watch the anime from Crunchyroll. We will be back soon with more crisp news and facts regarding the most popular manga and anime titles. Until then, stay tuned, stay hyped.
---
Follow us on Twitter for more post-updates.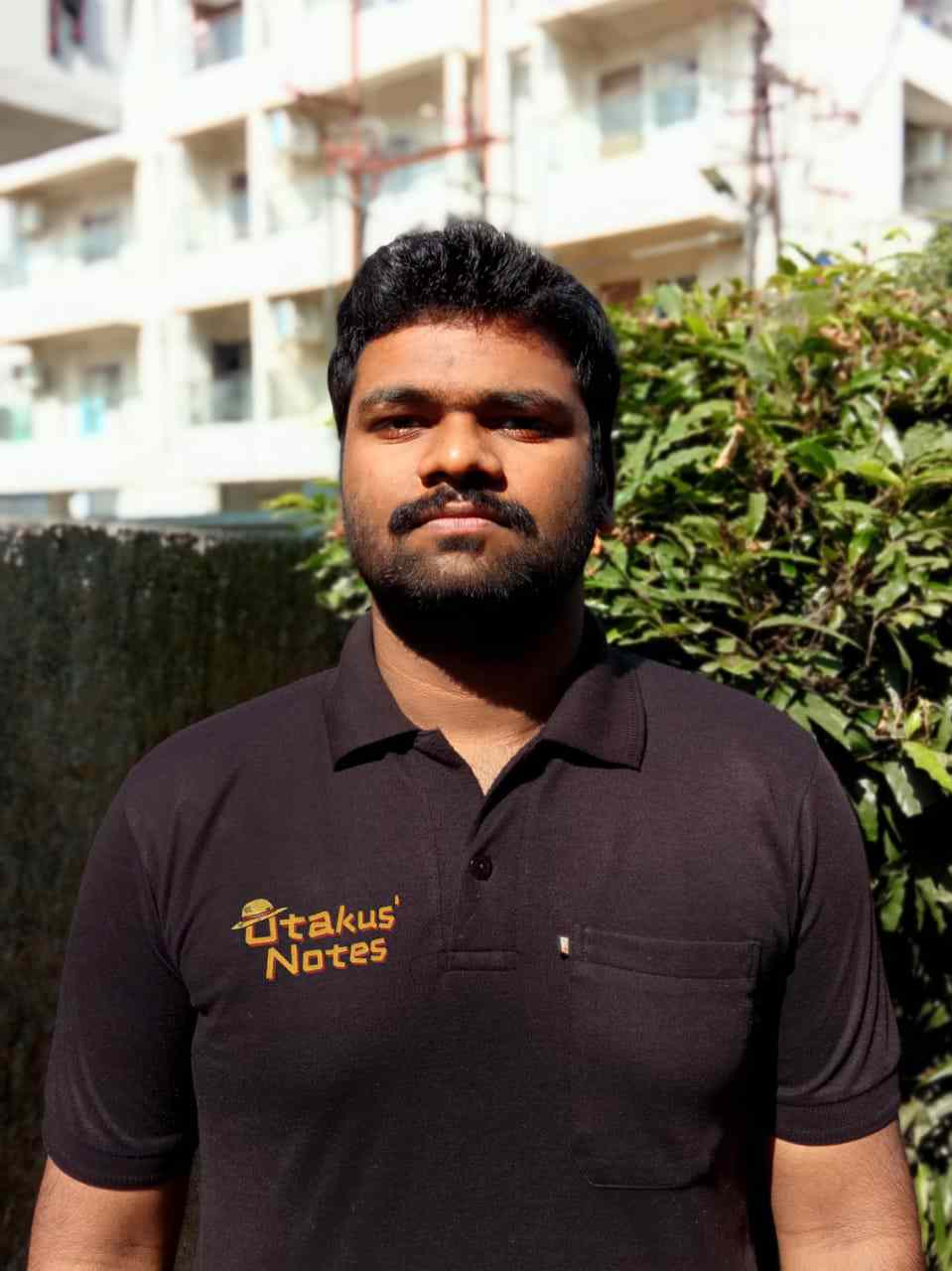 Anish personifies himself as a humble weeb and a hardcore gamer with a diverse taste. He has a keen interest in science and its theories but only in movies. Leading a slick way of life, he prefers the gym in leisure.