Last updated on January 24th, 2021 at 10:44 am
One Piece is known for its huge character-pedia, and since it has run for a long time, most characters have their own fan-bases. Among them, Zoro and Luffy have been the most popular and loved characters. Not only are they insanely powerful, but their ambitions are also a notch above others. The voting for the Daily Hot Characters of One piece from different regions has surfaced.
Zoro has maintained his top spot, beating Luffy for some days. The people's favorites are speaking up, and if this continues, Zoro might take the final top spot from Luffy when the polling ends. Read further for the poster announcements of the top 3 characters for January 13 and a special feature for the Buggy fans.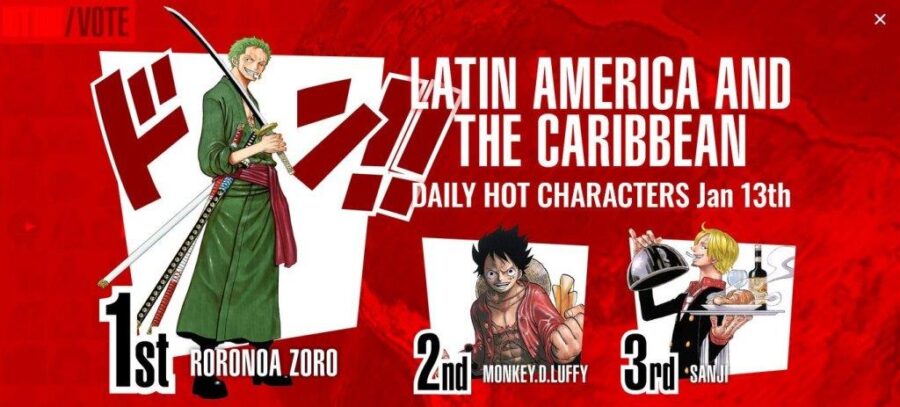 For some days, Zoro had taken up the first spot from Luffy in the Daily Hot Characters rankings, including yesterday, January 13, 2021. Getting Luffy the 2nd place and Sanji the 3rd place. Although the total votes for Luffy far exceed Zoro's since the beginning of the polling. If the increase in the votes for Zoro keeps us, he might win the polling as the most popular character in the One Piece Universe.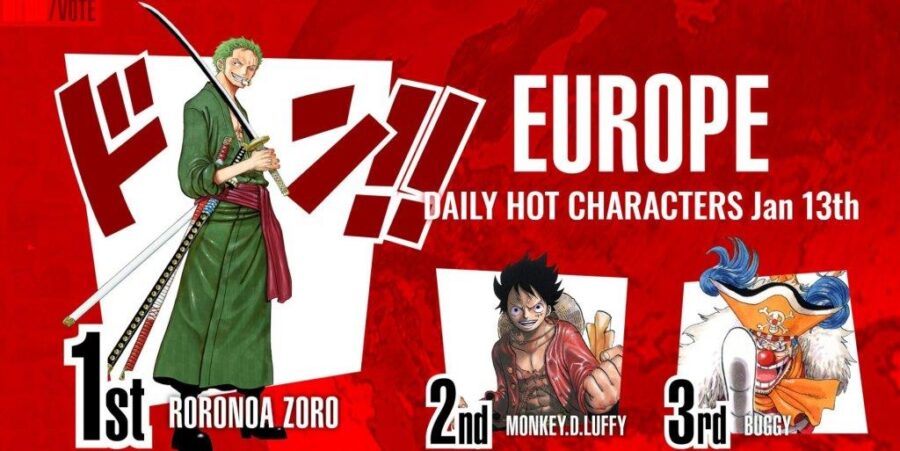 In the European pollings, Buggy has miraculously taken the 3rd spot beating Sanji. Eiichiro Oda's favorite character Buggy, has shone quite well in Europe, it seems. Further subscribe to our page to be updated on such pollings and the rankings of your favorite anime and manga characters.
Where to catch up on One Piece –
You can read all chapters of One Piece from Viz.com or any other paid platforms. You can also watch the anime from Crunchyroll. We will be back soon with more crisp news and facts regarding the most popular manga and anime titles. Until then, stay tuned, stay hyped.
---
Follow us on Twitter for more post-updates.