Last updated on April 21st, 2021 at 09:08 am
On March 31, 2021, the Unofficial Twitter Account of Shonen Jump News has posted the Chart of Oricon. It is a Weekly Chart from the date of March 22 to March 28 and showcases the Top 10 sales of copies of mangas. As expected Gege Akatumi's Jujutsu Kaisen has taken the number one spot on the chart and sold over 804,973 copies.
Koyoharo Gotouge's Kimetsu no Yaiba and Sousou no Frieren manga series are also not far behind and have taken the second and third spot respectively. Both of them individually sold over 476, 981, and 141,538 copies. Whereas the popular Attack on Titan series has made it on the 5th spot and Chainsaw man achieved the fourth rank on the list.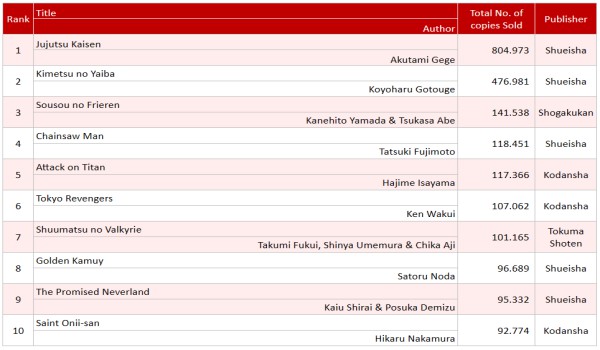 Shueisha publisher's other two manga series namely Golden Kamuy and The Promised Neverland have made it on the eighth and ninth rank on the chart. Hikaru Nakamura's Saint Onii-san has fairly done well and achieved the 10th position on the chart with over 92.774 copies sold.
Oricon Inc. originally started as a subsidiary of Original Confidence and became known for its music charts. Initially, it monitors and reports on sales of CDs, DVDs, video games, and entertainment content in several other formats. Later, it started to cover the sales of both books and mangas. The sales charts are posted on their official website.
---
Follow us on Twitter for more post-updates.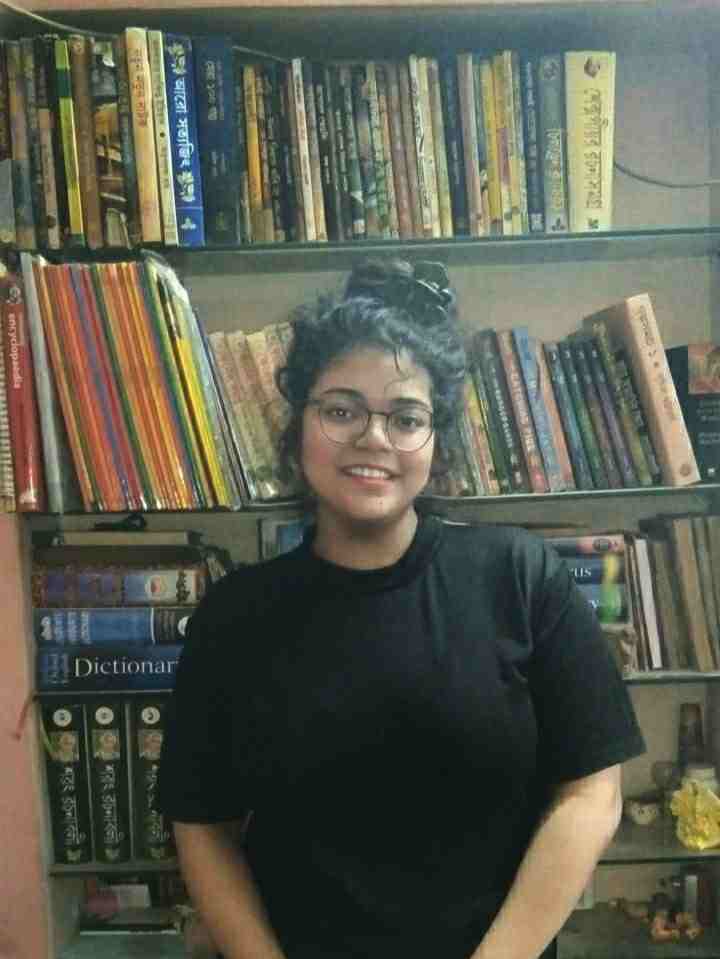 Namrata is a nature lover and frequently spends their time making elaborate plans of settling near the banks of Manasarovar lake with their best friend. If not, then they can be found reading mangas, books, comics, or science journals. Quite interested in science and will start talking about its endless theories if given the opportunity.