On February 10, 2021, the Unofficial Twitter Account of Shōnen Jump News posted Oricon's Top 10 Weekly Chart of February. Once again, One Piece has secured the top position with 1,281,230 copies sold within a week of the release.
Oda Eiichiro has yet again achieved a remarkable feat on account of the fans and the series's popularity. Kimetsu no Yaiba, written by Koyoharu Gotouge, has still retained its hype, and after its Movie: Mugen Train's popularity, it has acquired both second position and fourth position respectively; the official fanbook sold about 1,081,031 copies and is on the second spot of the list.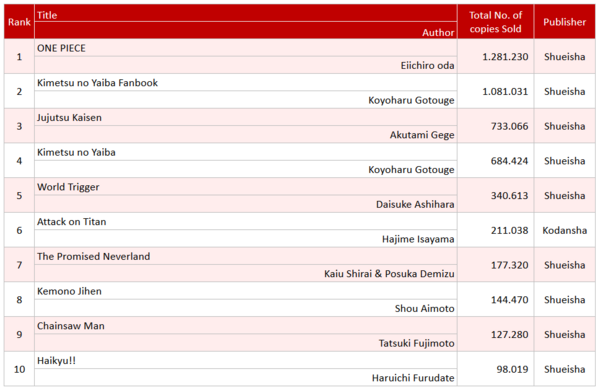 Following Kimetsu no Yaiba, Jujutsu kaisen, written by Gege Akutami, has secured the third spot with 733,066 copies published worldwide. As Attack on Titan is nearing its conclusion, its ongoing hype has helped the series secure 6th position and sold approximately 211,038 copies.
Other popular series from Shueisha like World Trigger, Chainsaw Man, Haikyu!! are also not lagging behind and have secured their spot on the Top 10 list. The Promised Neverland, despite its initial ending, has also achieved a spot on the list. Follow us for more news and entertainment as we will continue to provide updates like this. Till then, stay tuned.
---
Follow us on Twitter for more post-updates.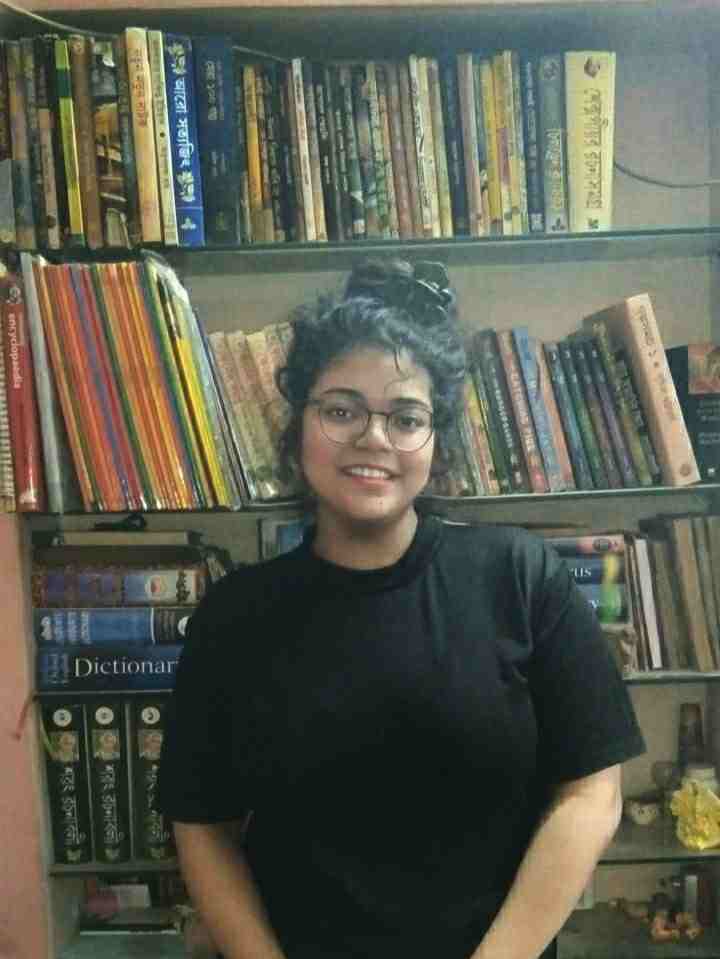 Namrata is a nature lover and frequently spends their time making elaborate plans of settling near the banks of Manasarovar lake with their best friend. If not, then they can be found reading mangas, books, comics, or science journals. Quite interested in science and will start talking about its endless theories if given the opportunity.