Last updated on September 23rd, 2022 at 01:30 pm
A few days ago, we received a mail from Sakuraco regarding the review of the Sakuraco September Box from Japan. Within the span of just four days, we acquired our box with the greetings of the Kyoto Moon Festival. A special thanks to the Sakuraco team for making a splendid effort for us.
Sakuraco September Box was nicely packed, and the quality of the box was also exemplary. All the products inside the box were in their place. At the very beginning, we received a beautiful welcome booklet that provided all the information regarding the food products inside. It showcases the product details comprising name, common allergens, food type, and brief information on Japanese history, contest, and about Kyoto Moon Festival.
The only catch in the booklet was the "may contain traces of" section. It does not clearly mention the pertinent information. For instance, for Komamehan, it is mentioned that it may contain traces of Shrimp, Squid, Pork & Gelatin, but at the same time, it is considered Vegetarian Friendly too. So, it will be great to categorize it under non-Vegetarian and surface the information about the basic ingredients.
After going through the packing, we decided to take one or two photos of the number of items (which was up to the mark as mentioned in the invoice) and upload them for you. Below we have attached the image of how it looks overall, along with the products. We counted, and all the items were available, fresh, and sealed-packed.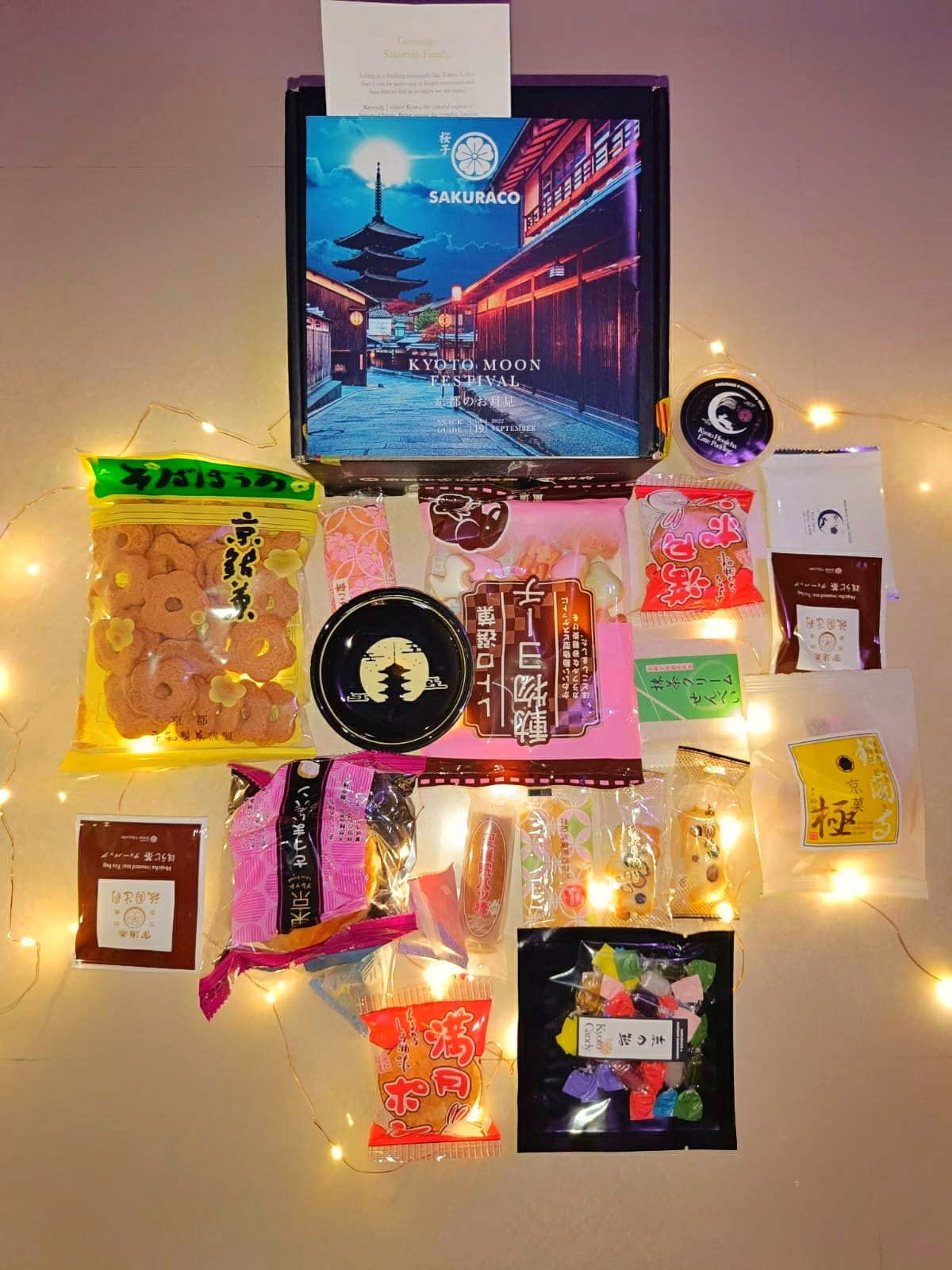 Following this, we began to satisfy our carvings by trying every product in Sakuraco September Box. So, below we have mentioned our experience with each food item.
The best way to activate your taste buds is to taste some flavored multicolored candies, i.e., Kyoto Candy. Every candy had its own tang, with six flavors: Brown Sugar, Japanese mint, matcha, shiso, ginger, and plum. Our excitement ramped up when we learned that these Kyoto Candies are handmade by a craftsman. The best part we observed was the small seeds and petals in some flavors. We didn't know the details exactly, but we greatly enjoyed it.
Next, we jumped on to the Soba Boro. It was an incredibly light cookie, a bit hard to crunch, with a smooth flavor and sweet taste. The most lovable part was its ingredients. Soba Boro is made from Buckwheat which is very healthy for our body. The shapes of these cookies were well defined, and we finished all of them in a flash.
Then our hands caught Retro Animal Yochi Cookie. The sweet in-taste cookie is smoothly baked along with the cream. It can be best partnered with a hot coffee. These cookies are in the shape of animals which looks exceptionally cute. However, we did not recognize the animals based on shapes, which resulted in a good discussion to lift the mood.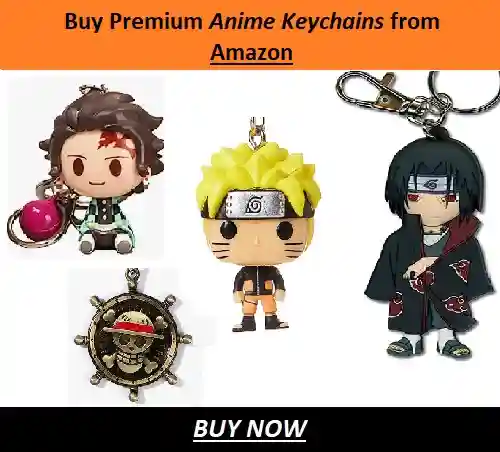 After having discussed the shaped for a while, we moved on to Mangetsu Pon Ama-Kara Soy Sauce. This soy sauce-flavored wheat cracker was very light and had a tangy taste. We didn't realize when it was finished. Really, we didn't get enough time to think about it.
The Satsumaimo Bread was our personal favorite. Honestly speaking, we hadn't tasted this type of creamy texture softest bread ever. It comprises eggs, dairy, wheat, soy, and apples, and we felt the taste of each and every ingredient. It has a mouth-melting taste that everyone loved, and we also adored the small cardboard piece given to cut the bread in half.
Next, Yuzu Dorayaki caught our attention. The best part was it had a sweet egg filling inside it. It was also fluffy, sweet, and mouth-melting in taste. It looked and felt like the highest quality Dorayaki.
Personally, we didn't like the taste of both Wasabi Pistachio and Soy Sauce Cashew Komamehan. Another catch was the mentioned ingredients on the package. The package says, "may contain traces of shrimp, squid, pork, mackerel, and gelatine" and it categorized under Vegetarian Friendly which was clearly misleading. We highly suggest our users to check the ingredients once.
Tsukimi Plate is up to the mark and has a design that evokes many night emotions. According to the booklet, it has a picture of a tower over the wooden houses of the Higashiyama district.
Next, we tried some tea. If we talk about the aroma, it was really soothing, but its taste was very light. Its likeability depends on person to person. Overall, it was a great tea to be enjoyed with snacks.
Later on, we tried Kyoto Moon Viewing Gaufrette, Matcha Cream Senbei, and Yatsuhashi. Among all three, we loved Matcha Cream Senbei a lot because it has an incredible cream, and another thing, it was made up of Buckwheat. Kyoto Moon Viewing Gaufrette was the best item if we compare it as per the design. It also has a sweet and soft taste that easily melts in your mouth.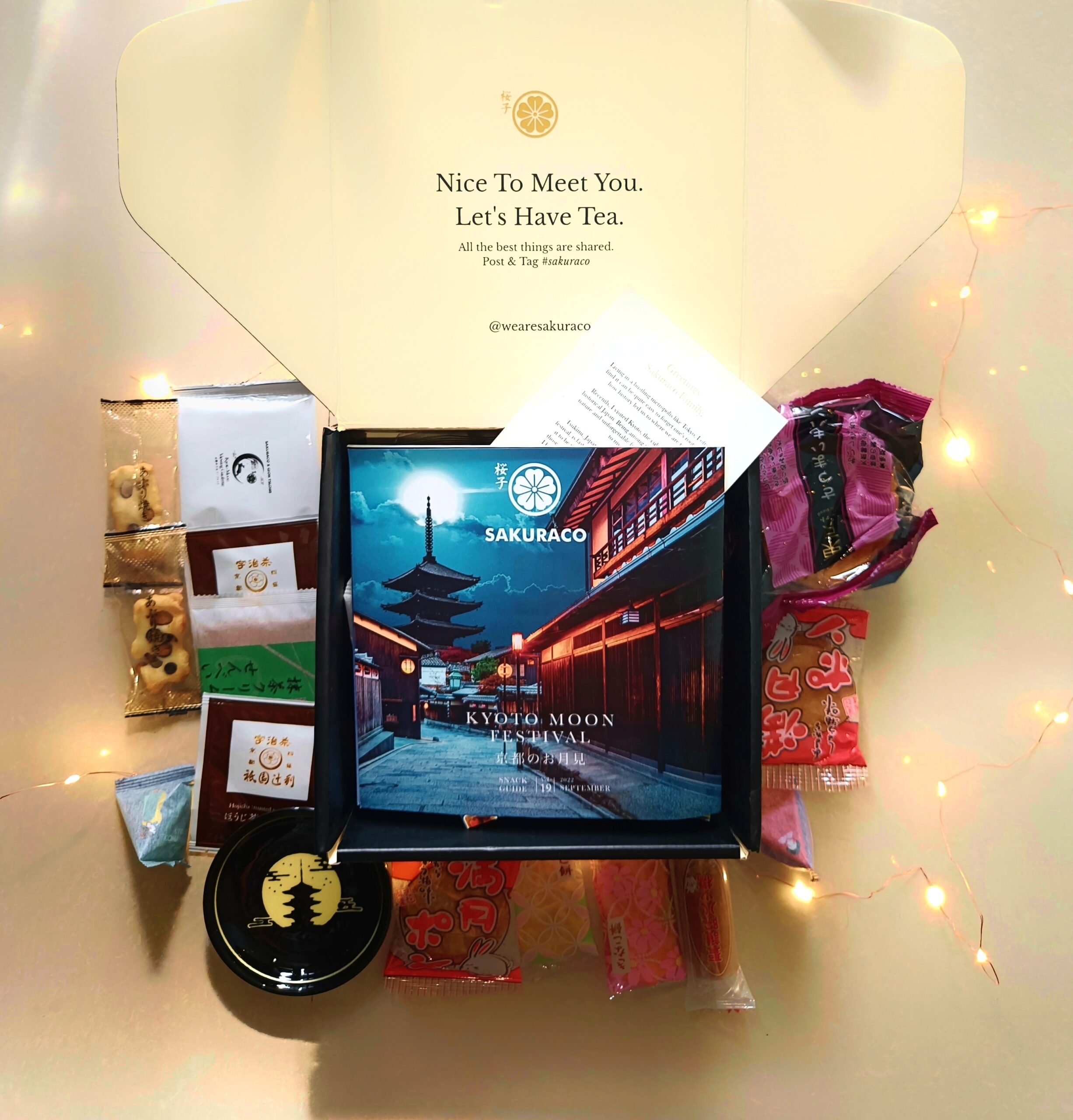 At last, we ended our snacking time with Kyoto Houjicha Latte Pudding. No product can beat its flawless creamy texture. We were surprised that the pudding was also fresh after the journey of four or five days.
Here, we conclude our review of the Sakuraco September Box. Altogether, it was a great experience, and we would love to taste the other items Sakuraco has to offer.
Special Thanks from Otakusnotes.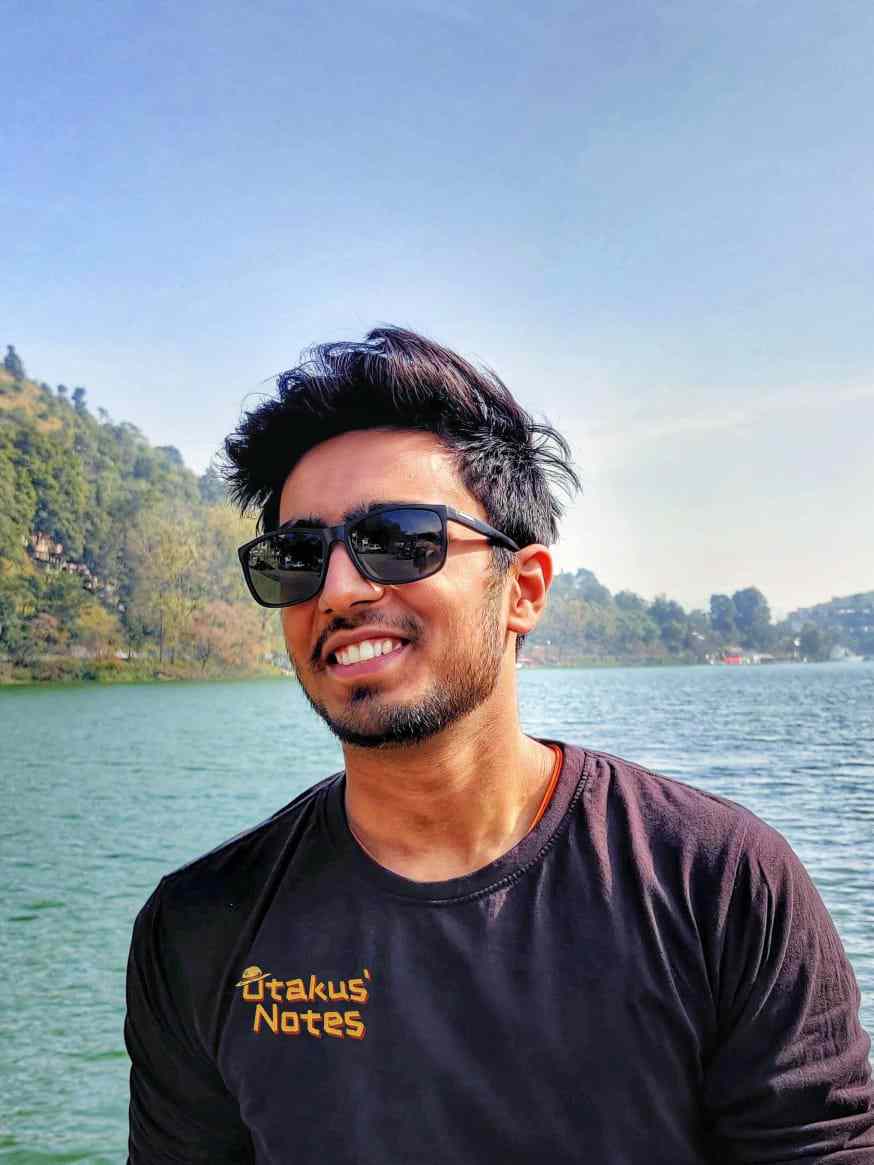 Engineering edified me dreams' propelling. And being an Otaku, a superlative dream of mine engulfs experiencing anime to its deepest quintessence and inditing my perspective towards it. Ultimately, anime blogging carved a path towards my desire and made me stand up to you.