Last updated on January 24th, 2021 at 03:07 am
Shueisha's First Newspaper Advertisement of the new year, 2021, has featured all popular characters of Shonen Jump to be entertaining us this year. Very recent main characters like Itadori and Senku have also been featured. Read further for the exact advertisement snap and all the characters featured in it.
Shueisha's Newspaper Advertisement for 2021-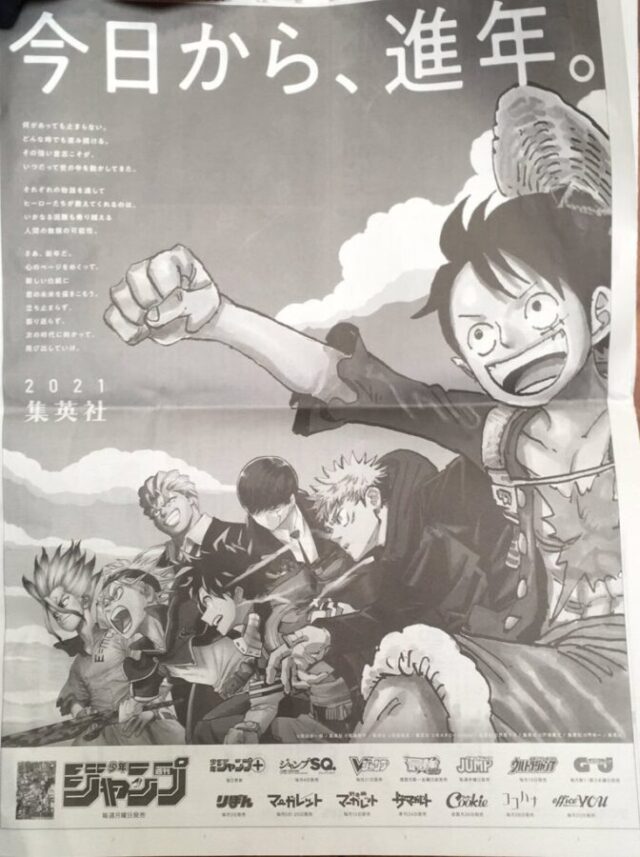 We can clearly see Luffy, a long-lasting veteran followed by a recent main character Itadori Yuuji from Jujutsu Kaisen. In the middle, they have featured our favorite Deku. He has been the most liked main character, evident from the hurl of comments on Twitter. We have other popular characters like Senku and Asta in the back. This no doubt, this marks the splendid tour we are going to have this year. On that note, Shueisha has done a good job with this advertisement. Subscribe to our page to keep yourself from missing any important announcements and features to be in this year.
This newspaper advertisement means a lot to all the abiding readers. Further, Shonen Jump is adding many new series too. Many epic series are nearing their end, some are in their most climactic sequences, and most are just budding with their spectacular setups. No matter which title, all manga to be featured this year will prove to be a real treat for all the abiding readers. We will be back soon with more news and updates on all upcoming manga and anime to you. Until then, stay tuned, stay hyped.
---
Follow us on Twitter for more post-updates.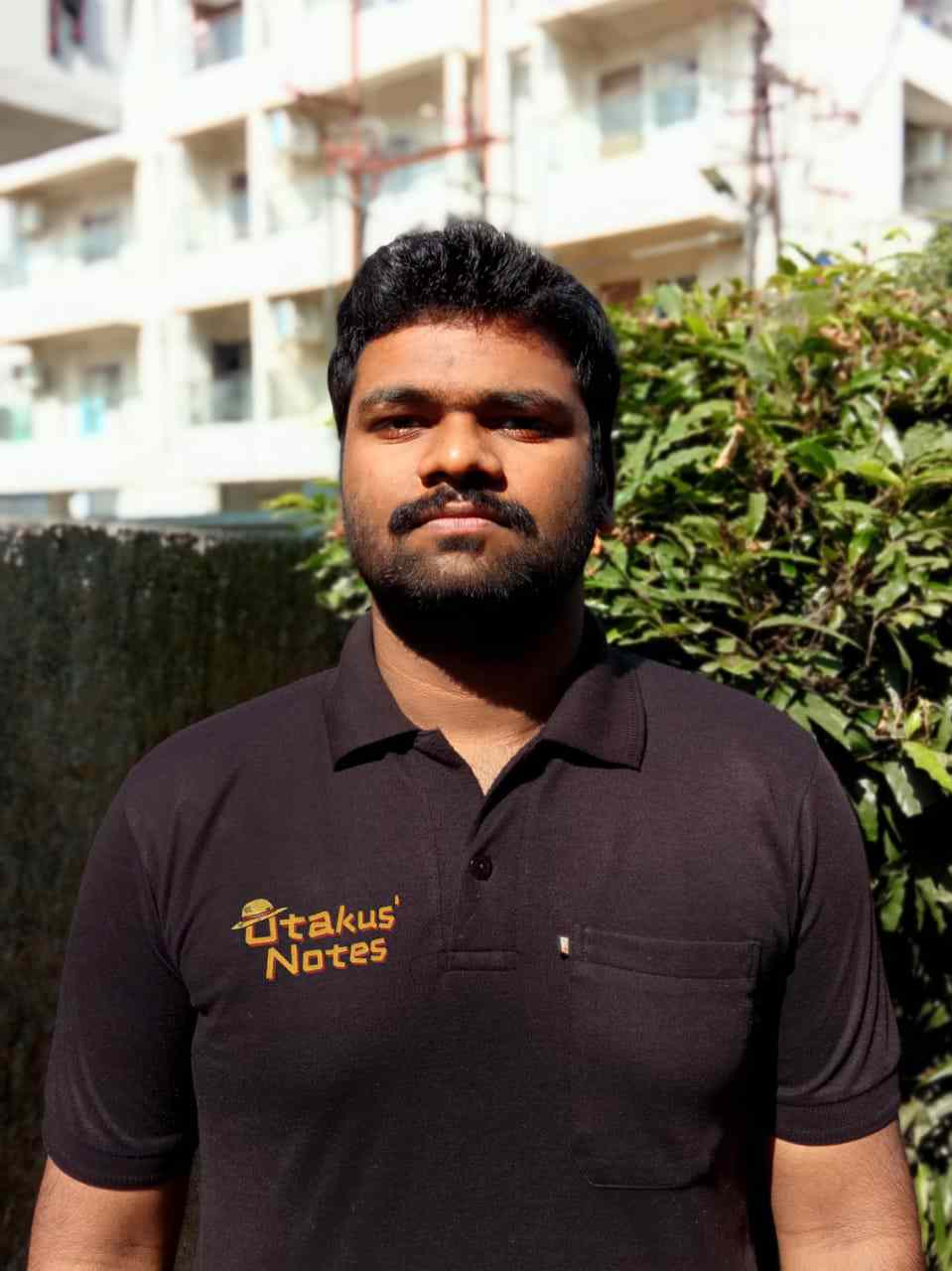 Anish personifies himself as a humble weeb and a hardcore gamer with a diverse taste. He has a keen interest in science and its theories but only in movies. Leading a slick way of life, he prefers the gym in leisure.