The Stardust Telepath anime series has been a wholesome watch for the three recent episodes. Following the same trend, we can expect Stardust Telepath Ep 4 to have much more wholesome and serious moments.
Umika also challenged Matataki to a pet bottle rocket challenge; we can witness their clash in the next episode. Takaragi and Yuu have also decided to help Umika in her challenge now. Takaragi talks about the location of her secret base to help Yuu and Umika.
We also see Umika's strong feelings for her friends and desire to go to outer space. 
---
Stardust Telepath Ep 4 Spoilers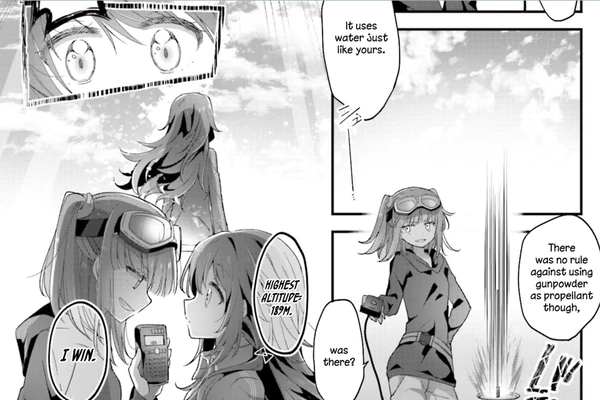 The next episode will show us the clash between Umika and Matataki.
Haruno's hideout was the basement of the same lighthouse. 

It was Haruno and her Grandfather's secret hideout place. 

The three of them now make plans on how to defeat Matataki. 

The next day, they go on material hunting for the pet rocket. 

After getting the required materials, the three girls have fun roaming and playing around. 

Meanwhile, we also see Raimon Matataki's thoughts on this challenge. 

She thinks that is a hassle and wants to complete this challenge quickly. 

The day of the battle is finally here, and Yuu acts as the commentator. 

Raimon is a bit annoyed by this and starts talking about the challenge. 

She asks for two rounds in this contest.

Each of them launches two rockets, and the one which flies farther will win. 

With all of the hard work and her feelings, Umika starts the challenge first. 
Her rocket does cross the 100-metre range and lands at precisely 103 metres. 

However, Raimon's rocket launches farther than her. 

It goes to a distance of 105 metres, closely beating Umika's rocket. 
Umika's second rocket reaches around 110 metres.

Raimon thinks they put a lot of hard work into this and takes out her secret rocket. 

She uses Gunpowder as fuel in her rocket, reaching 189 metres. 

But Raimon still applauds Umika's hard work and asks what she wants to say to her. 

Umika says that Raimon's glasses are pretty cool. 

She further says she wanted to talk and be friends with Raimon at her school.

Umika's feelings and words convince her, and she changes her point of view on some things. 
Raimon even starts attending the school and says she will help them for now. 
---
Stardust Telepath Ep 4 Release Date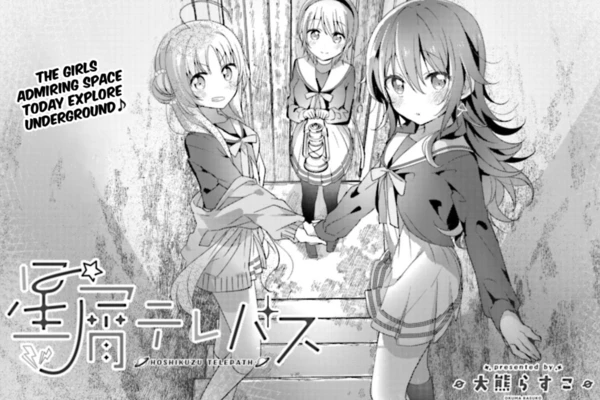 Stardust Telepath Ep 4 will be released in 5 more days, on 30th October. The release times for the new episodes are at 5:30 PM IST, but it takes a few more hours for the episode to get updated on all of the unofficial streaming websites.
As for the official streaming services, you can watch the new episodes on Crunchyroll or the Muse Asia YouTube channel. However, you would also require a good VPN to access this series in all locations. 
These are all the major spoilers and incidents of Stardust Telepath Ep 4. Check out some of our other exciting and similar articles below.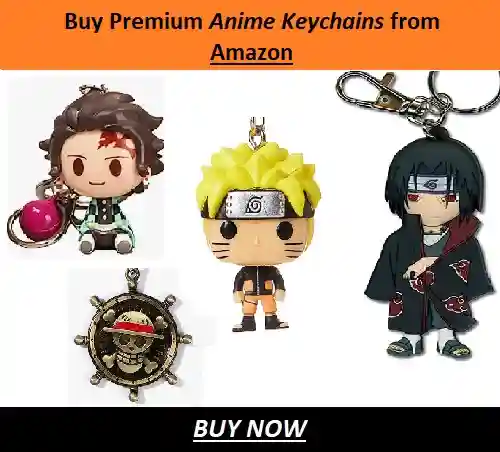 ---
Do small things with great love.
Follow us on Twitter for more post updates.
Also Read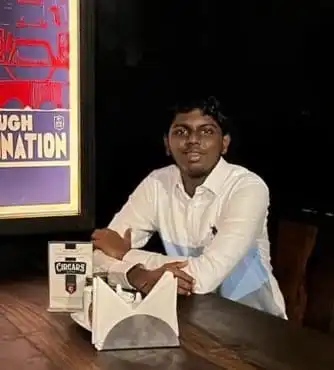 Eswar Keshav is an ardent anime fan for more than a decade. Along with this, he also has been following anime and manga updates for years. He is also enthusiastic and passionate when it comes to writing about his favorite things. Combining his love for writing and his love for anime and manga, his articles speak of his love for the genre.