Last updated on January 24th, 2021 at 10:42 am
The Seven Deadly Sins: Dragon's Judgement has finally released its first episode online. The most awaited series is nearing its end with this last season. On that note, Netflix had released the second teaser for the season recently. If you haven't watched it yet, do watch it as it has some important insights into the episodes coming up soon.
The second teaser gave a definite answer on the power level of the sins, the commandments, and archangels, all but one, Meliodas. Meliodas's power and magic stats have been kept secret, which means a huge scene is stored for his revival. Of them, we have seen an exponential power growth in Ban. Read further for more details to be inferred from the teaser.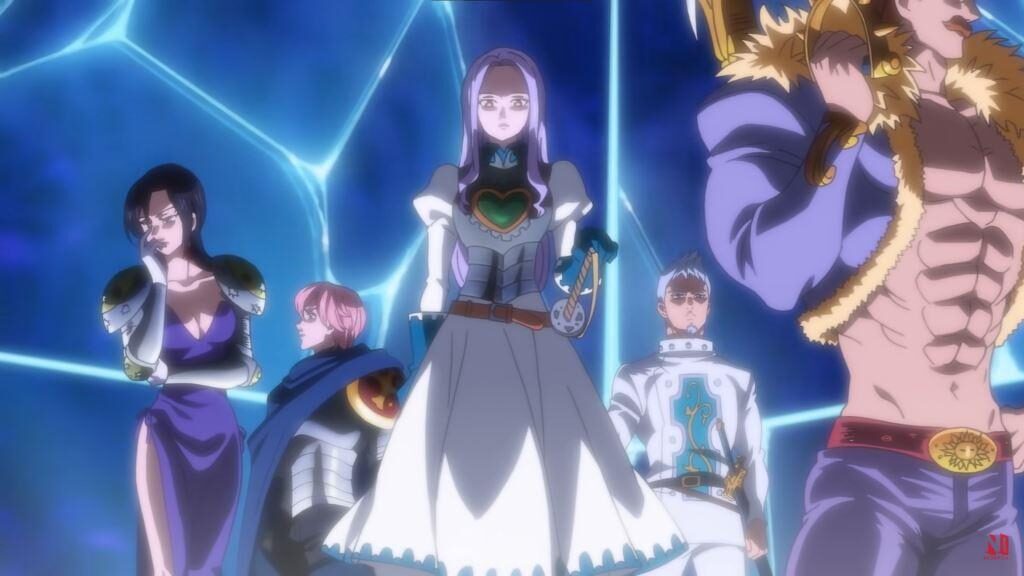 We are getting to see some completely new characters, following that, they are immensely powerful. Among them, we could see Ban with an overgrown beard and white hair. It was from a new phenomenon of the "Purgatory" dimension. More on the fact will be disclosed in the series soon. Further, demons and sins are working together.
Elizabeth is clearly kidnapped by Estarossa, and he seems a little out of control too. Regarding the fact that he is actually adopted, some differences will be emerging in the story as different factions. The image above, which is a cut from the teaser, shows a new character with knights of the kingdom and Merlin with Escanor.
Last year, a huge unsettlement was experienced in the otaku community, when it was officially revealed that someone among the seven sins is going to be the main antagonist. The time of the ultimate showdown has come at last. Moreover, this time viewers will be getting high-tier animation by A-1 Pictures, unlike the previous season.
Subscribe to our page for more recent announcements and details on Nanatsu no Taizai: Angers's Judgement. We will be back soon with more news and updates on your favorite anime and manga titles. Until then, stay tuned, stay hyped.
---
Follow us on Twitter for more post-updates.