Last updated on December 10th, 2021 at 08:06 pm
The voting for the best new anime has now closed. The Anime Corner has officially declared the result. According to the official post, more than 10 thousand people had voted for their favorite anime. The Anime Corner had made this comparison in the first week of October 2020. It has announced the results of the first week's voting, i.e., from October 2 to October 9, 2020. Now, the next voting will start from the upcoming week. You can also vote for your favorite anime from the official site of the Anime Corner.
In the list of top 10, our favorite Shueisha's Weekly Shonen Jump, Jujutsu Kaisen, has secured the third position. It has gained 8.50% of the total votes. Jujutsu Kaisen is one of our best-loved anime. But 9.59% of fans have voted for Tonikawa: Over the Moon for You. This anime has secured the second position in the list.
The first position has an approximately 2% lead from the second one. It is one of the famous and most loved anime, Wandering Witch: The Journey of Elaina. The release of Wandering Witch anime has made fans very excited. This anime has procured 11.16% of the total vote. Wandering Witch has attained the excellent lead in the first week of voting.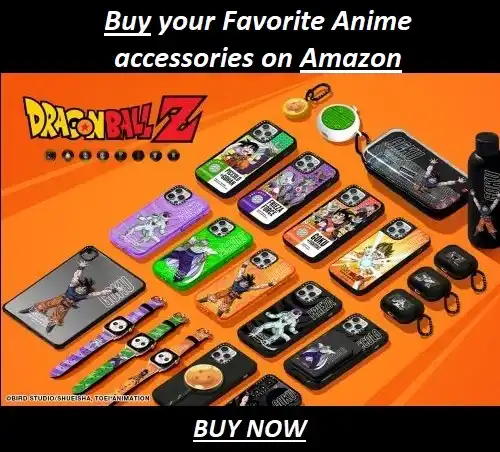 Here is the list of the top 10 most popular new anime of this fall.
Rank          Name of the Anime                                                  Vote Percentage
      Wandering Witch: The Journey of Elaina                       11.16%
      Tonikawa: Over the Moon for You                                     9.59%
      Jujutsu Kaisen                                                                        8.50%
      The Irregular at Magic High School: Visitor Arc             7.46%
      Haikyuu: To the Top Second Season                                  6.94%
      Our Last Crusade or The Rise of a New World                 6.71%
      Yashahime: Princess Half­-Demon                                      5.39%
      Akudama Drive                                                                       4.22%
      Warlords of Sigrdrifa                                                             3.00%
      Adachi and Shimamura                                                         2.91%
Many fans are amazed by this top 10 anime of the week. They were expecting Jujutsu Kaisen or Haikyuu to be at the top. Also, we personally like Jujutsu Kaisen and Haikyuu. But it looks like fans all over the world love Wander Witch and Tonikawa more. After all, this was the result of the first week's voting. Maybe in the upcoming results, we may witness the change in the positions. Wandering Witch anime has a total of 10 episodes. It is the virtual version of the Japanese light novel series, written by Jougi Shiraishi.  The light novel is this series is one of the famous novels. That's why fans are very excited to witness it in the anime series.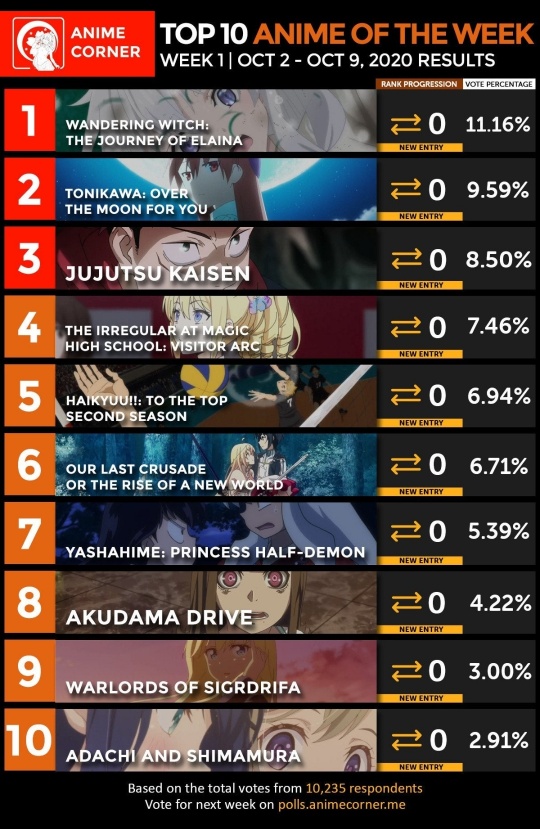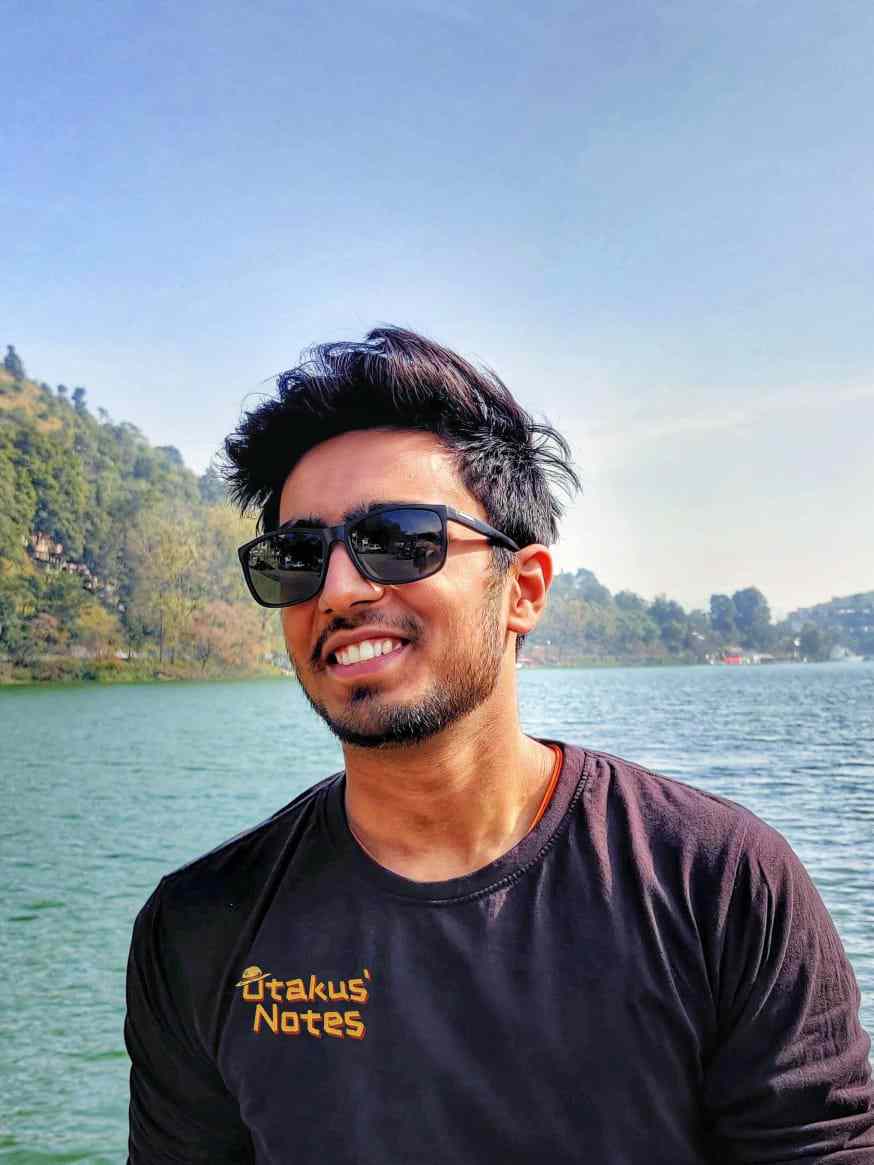 Engineering edified me dreams' propelling. And being an Otaku, a superlative dream of mine engulfs experiencing anime to its deepest quintessence and inditing my perspective towards it. Ultimately, anime blogging carved a path towards my desire and made me stand up to you.