To the frequent readers of Shounen Jump, Undead Unluck is far from an unfamiliar title. Created by Yoshifumi Totsuka, the manga is a shounen, comedy, sci-fi, which first began serializing in 2020 in Shueisha's Weekly Shounen Jump Magazine. After it was translated for international fans, it was made available on the Jump site and app and now has simul releases.
As the name dictates, Undead Unluck follows the story of an incredibly unlucky girl, Fuuko Izumo. After an incident leading to the death of almost 200 people due to her unlucky 'ability,' she has been living in seclusion for a decade.
Still, Fuuko is a young girl, after all, and longs to be able to touch and interact with people again. Just when she decides to end her life after the completion of her favorite manga, fate brings her close to Andy, an undead who longs for nothing more than to die.
Fuuko finally finds a reason to live again. Though she cares about more mundane things, Andy wants nothing more than to experiment with her ability in every way so that he can get the death he so longs for. The two make a rather good duo.
However, the two soon find themself being hunted by a mysterious organization called Union. Are they friends or foes? What is the truth behind these "abilities"? Will Fuuko be able to keep up with Andy's antics for long?
---
Undead Unluck Anime: Official Release Date
An anime adaptation of Undead Unluck, produced by David Production and TMS Entertainment, is set to premiere in the Fall 2023 season. The first episode will go on air on Friday, October 6, 2023. The official Twitter account is been releasing information about the anime one by one as the day comes closer.
Where To Watch Undead Unluck Anime? (And How)
TMS Entertainment has announced that Hulu has acquired the exclusive rights to stream Undead Unluck in the United States. It is not clear yet if the anime will be streaming on other streaming platforms like Netflix, Crunchyroll, etc., for places outside of the US. If it doesn't, we recommend using a VPN service to get past the region block.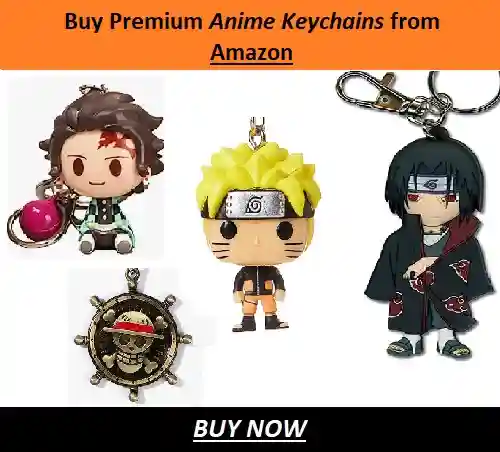 For US Viewers only
Step 1
Go to www.hulu.com. You will need an account to access the content, so either log into your existing account or make a new one.
Step 2
If you weren't registered before, you can start your one-month free trial while signing up. Otherwise, you will need to revise your plan according to your needs.
Step 3
Hulu has a separate hub for anime where you can search for the anime you want to watch. Or you can type the anime name in the search bar. In this case, type "Undead Unluck."
Step 4
Click on the episode number you want to watch and enjoy. 

For Viewers outside of the US
Step 1
You will need to purchase a good VPN if you don't have one yet. Register your email address once you have it downloaded.
Step 2
Log in to your VPN account.
Step 3
Make sure to set up the server location somewhere within the US, or you won't be able to access Hulu. Feel free to check several servers to see which gives the best speed and experience.
Step 4
Open Hulu again and refresh the page. You will now be able to access and register. Repeat the steps mentioned above.
---
Conclusion
The Fall Season is proving to be quite a feast for the anime watchers. We, too, cannot wait to see what David Production and TMS cook up with such a solid source material. The trailers have proven to be quite amazing, with incredible voice-acting and animation. They have created hype amongst manga readers and first-time watchers alike.
---
Do small things with great love.
Follow us on Twitter for more post updates.
Also Read: