Last updated on January 24th, 2021 at 10:39 am
Black Clover Episode 159 must be the most enthusiastic episode of the series ever, as it revealed a very interesting piece of huge news. The tired mage who came from the Spade kingdom bought with him a very unbelievable secret. He revealed that Yuno is actually the real prince of the Spade kingdom.
The coming episode 160 will unveil more on this issue and give detailed clarification. On that note, let's try to understand what exactly happened in today's episode and what can be derived from it. Read further for the pinpoint clues till now, which is very important for the story ahead.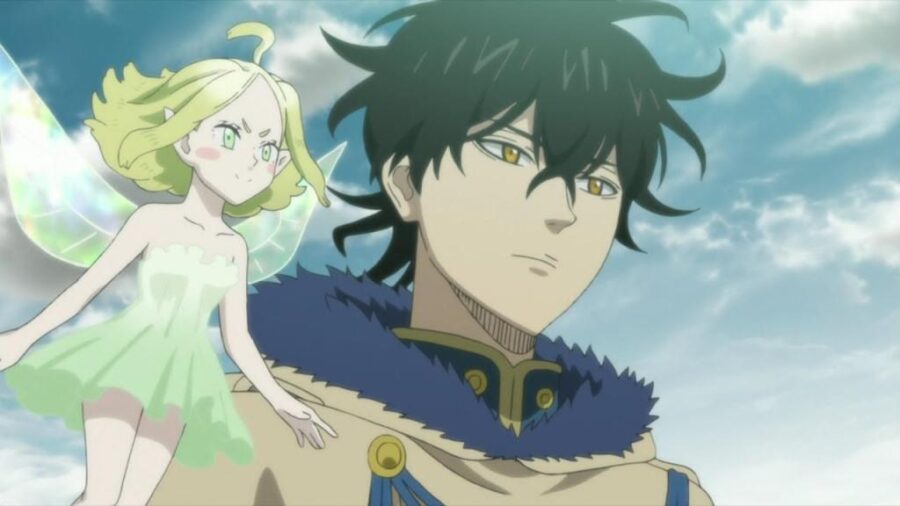 Frankly speaking, we had a fan-service episode this time to lighten up the mood. Manga readers have been waiting for the open bath scene to be animated. Suddenly the episode took a critical turn by revealing that Yuno is actually the prince of the Spade kingdom. In the middle, we got another insight on the present level of the magic knights, training in the Heart kingdom.
The runaway from the Spade kingdom and his team were referred to as the "Rebellion" by the knights of the Drak Triad. That means the Rebellion were loyal to a previous authority of the Spade kingdom. The last person who survived and reached the Hage village yelled "Yuno-Sama," hinting at his connection with Yuno.
Now that he has revealed that connection, we can frame a pretty good idea of what the next episodes have to deliver. Further, taking into consideration Yuno's attitude and personality, it doesn't seem to affect much, as evident from the preview.
Fans can watch the latest Black Clover episodes from Funimation. Further, the episodes are airing in all pirated sites. Subscribe to our website for more explanations and pinpoints regarding any anime or manga arc events. We will be back next week with another Black Clover anime summary article. Until then, stay tuned, stay hyped.
---
Follow us on Twitter for more post-updates.