Last updated on May 20th, 2021 at 03:53 pm
The Ansatsu Kyoushitsu or Assassination Classroom anime began its release in 2013 under the direction of Seiji Kishi and the Lerche production house. It is based on the 21-volume 2012 manga of the same name illustrated and written by Yusei Matsui. The plot unfolds in the Kunugigaoka High School, known for its high discipline and strict standards of what the Principal deems to be intelligent. It is in such a setting that we meet the 28 students of the worst class 3-E that are assigned a special task after the appearance of a 'special' teacher.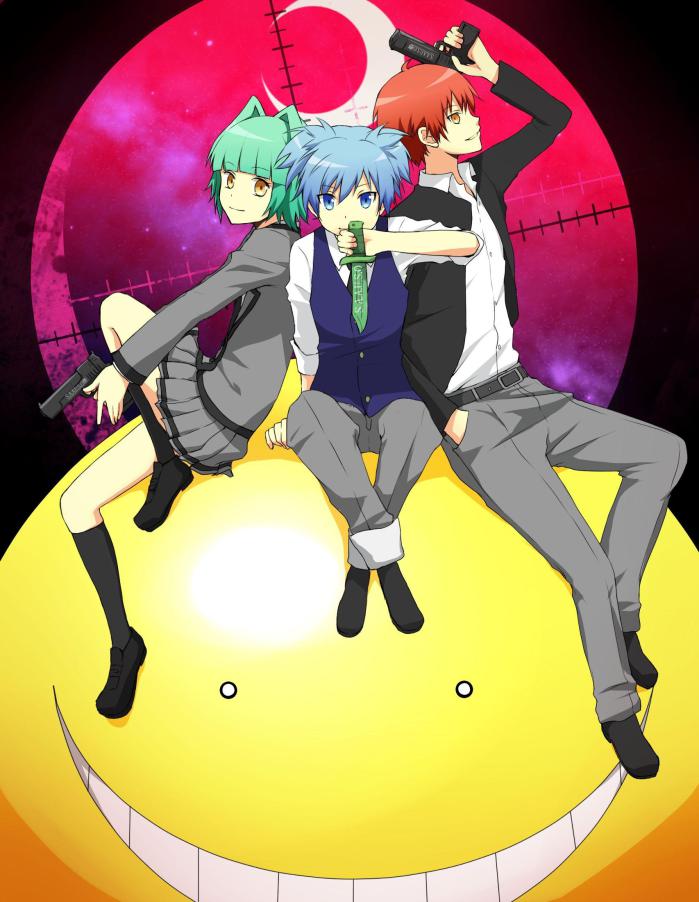 This science-fiction action-comedy anime has one of the unique storylines out there. Even the character design and depth of every character in the series are so well defined that it's almost impossible not to get attached to all of them. Further, the little bursts of action displayed by the assassin students, their two stealthy teachers, and other outsiders add to its charm as an emotionally loaded anime.
Where to Watch Ansatsu Kyoushitsu Anime –
The Assassination Classroom series, also known as Ansatsu Kyoushitsu, has 2 exciting seasons, a movie, and quite a few special episodes. The two seasons combined have 47 episodes and can be viewed on the official Crunchyroll website.
The other specials and movies, however, aren't available on most official websites but can be found on private websites like Gogoanime. Most of the special episodes are quite short and can be watched within a day, and it is essential to be viewed due to their importance to the plot as displayed by Yusei Matsui in the manga volumes.
Ansatsu Kyoushitsu Anime Release Order-
Season 1: Ansatsu Kyoushitsu (2015)

Season 2: Ansatsu Kyoushitsu 2nd Season (2016)
Ansatsu Kyoushitsu: 365-nichi no Jihan (2016)
Ansatsu Kyoushitsu: Deai no Jikan (2014)

Ansatsu Kyoushitsu 2nd Season: Kagaijugyou-hen (2016)

Koro-sensei Quest! (2016)
Where to Read Ansatsu Kyoushitsu Manga- 
The Ansatsu Kyoushitsu manga has a total of around 184 chapters including extras, spread over 21 volumes. While the anime is fairly popular for its impeccable animation of the beautiful plot, many argue that the manga leaves a deeper impression. This is because of Yusei Matsui's talent for character depiction.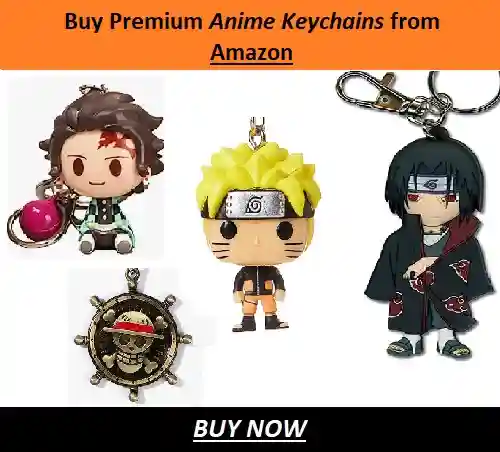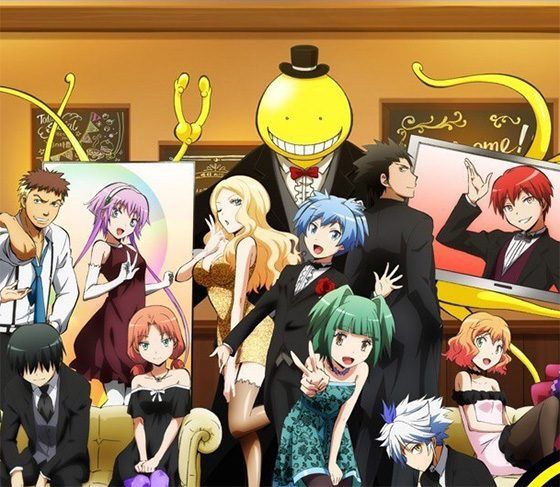 The manga can be read officially on the Mangaplus Shueisha website. And although it seems to be quite a long read, we guarantee ultimate satisfaction, a bucket full of tears, and a heart-to-heart connection with its characters.
Ansatsu Kyoushitsu Manga Release Order –
Volume 1 (Chapter 1 – 7)

Volume 2 (Chapter 8 – 16)

Volume 3 (Chapter 17 – 25)

Volume 4 (Chapter 26 – 34)

Volume 5 (Chapter 35 – 43)

Volume 6 (Chapter 44 – 52)

Volume 7 (Chapter 53 – 61)

Volume 8 (Chapter 62 – 70)

Volume 9 (Chapter 71 – 79)

Volume 10 (Chapter 80 – 88)

Volume 11 (Chapter 89 – 97)

Volume 12 (Chapter 98 – 106)

Volume 13 (Chapter 107 – 115)

Volume 14 (Chapter 116 – 124)

Volume 15 (Chapter 125 – 133)

Volume 16 (Chapter 134 – 142)

Volume 17 (Chapter 143 – 151)

Volume 18 (Chapter 152 – 160)

Volume 19 (Chapter 161 – 169)

Volume 20 (Chapter 170 – 177)

Volume 21 (Chapter 178 – 180.5)
Ansatsu Kyoushitsu Anime Watch Order Guide-
Ansatsu Kyoushitsu: Deai no Jikan (Episode 1)

Ansatsu Kyoushitsu (Episode 1- 22)

Ansatsu Kyoushitsu 2nd Season (Episode 1)

Ansatsu Kyoushitsu 2nd Season: Kagaijugyou-hen (Episode 1 – 8)

Ansatsu Kyoushitsu 2nd Season (Episode 2 – 25)

Ansatsu Kyoushitsu: 365-nichi no Jihan (Movie)

Koro-sensei Quest! (Episode 1 – 12)
Ansatsu Kyoushitsu Anime Series Duration –
This series is a pretty lengthy one so if you're trying to work out the math to check if it will fit into your schedule, we got you covered. Below, we've mentioned the amount of time it will take you to complete each title of the series (the duration of the opening and ending theme songs included) and the total amount of time it will take you to complete watching the series.
Ansatsu Kyoushitsu: Deai no Jikan (1 episode x 10 minutes) – 10 minutes
Ansatsu Kyoushitsu (22 episodes x 23 minutes) – 8 hours 26 minutes
Ansatsu Kyoushitsu 2nd Season (25 episodes x 23 minutes) – 9 hours 35 minutes
Ansatsu Kyoushitsu 2nd Season: Kagaijugyou-hen (8 episodes x 5 minutes) – 40 minutes
Ansatsu Kyoushitsu: 365-nichi no Jihan (1 episode x 92 minutes) – 1 hour 32 minutes
Koro-sensei Quest! (12 pisodes x 10 minutes) – 2 hours
Total screen time of Ansatsu Kyoushitsu anime series = 22 hours 23 minutes
This beautiful anime is definitely one we hold close to our hearts and so, we definitely hope you come to love it as much as we do. However, we do recommend viewing the episodes in healthy amounts with ample breaks.
---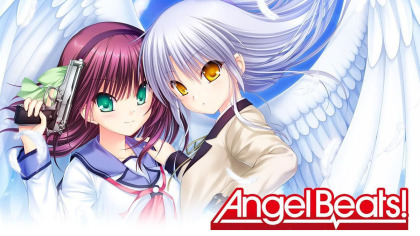 Must read- Where to Watch Angel Beats? Watch Order Guide
---
Ansatsu Kyoushitsu Anime Plot- 
The main plot of the Assassination Classroom anime series revolves around Koro-sensei, an octopus-like alien whose dark past and a series of unfortunate events cause his mutation. After being an international threat for destroying most of the moon, he demands to be a homeroom teacher at a not so regular high school called Kunugigaoka. The 3-E class he chooses to teach, funnily enough, is the class filled in by the worst of the Kunugigaoka students, the 'misfits' and the 'failures.' Among these misfits is our main character, the calm and special Nagisa Shiota, among others like the calculating hotheaded genius Karma Akabane and the mysteriously nice Kaede Kayano. Their entire class has been entrusted with the task of assassinating their homeroom teacher before the year is up by the Ministry of Defense in exchange for a huge sum of money. And of course, weirdly enough, these high schoolers do train for it. 
While on the surface, it seems to present itself as a simple action sci-fi anime, it has depth to every instance that occurs. When Koro-sensei displays his ability as a more than capable teacher and enhances the students' academic ability, the care and effort he puts in are not missed. Further, as the class as a whole overcomes obstacles with the guidance of Koro-sensei and the two other trained teachers, feelings change, morals are questioned, and unbreakable bonds are formed.
The most amazing aspect of this anime is that each character is given enough screen time for viewers to get attached to them and empathize with their troubles. Every minor antagonist is provided with a redemption arc, and all character development is supported by emotional development, thus solidifying its popularity. Even the emotional ending fits the characters' personalities like a glove which makes it a truly wonderful viewing experience. Well, that's it for this article, but worry not, we'll be back with more, so until then stay safe, stay tuned and stay hyped. 
---
Follow us on Twitter for more post-updates.
Also Read-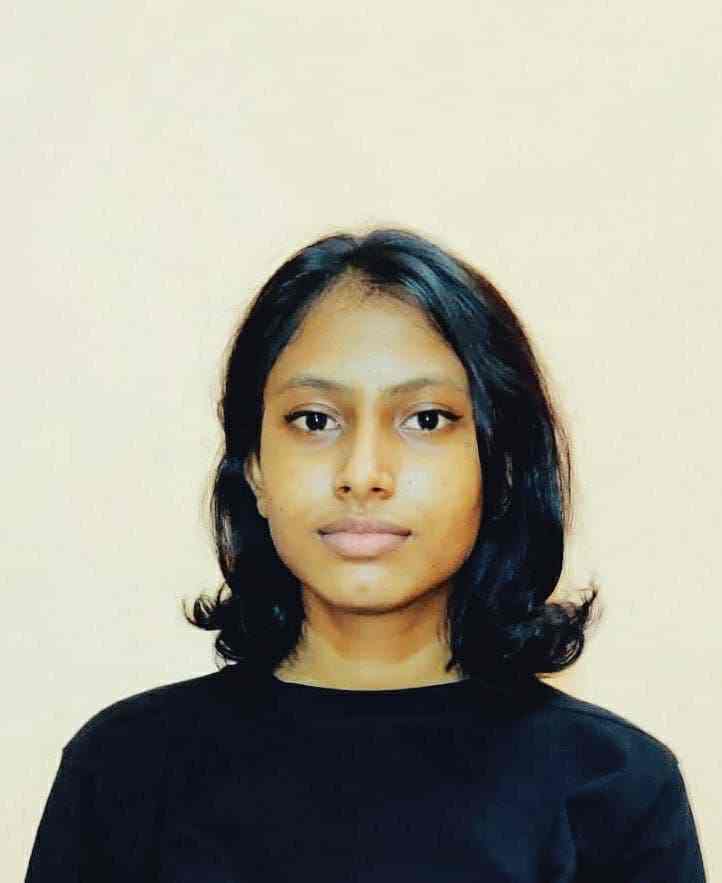 A simple wanderer in both actions and thoughts. Daydreaming is what they do best when they're not watching anime or obsessing over fictional characters. Open to all kinds of debates except those including ranking their love for their favourite fictional characters.