Last updated on May 20th, 2021 at 04:09 pm
The supernatural tragedy comedy anime 'Angel Beats!' was released in 2010 under the production house of P.A. Works and the direction of Seiji Kishi. Its writer Jun Maeda played an active role in its release and its well-known sheer genius soundtrack collaboration with Anant- Garde Eyes. And if you've got a strange feeling of familiarity, you're not wrong. Due to its close association with sharing a writer with the well-known heartbreaker, the Clannad series, it too gained a lot of popularity and then released an 11 volume manga series titled 'Angel Beats! -Heaven's Door' in 2014.
The fairly short but totally enjoyable series that revolves around the main character, Yuzuru Otonashi, plays on the themes of death, the afterlife, regrets, denial, and acceptance of those who die. And although it deals with some pretty dark themes, the comedy and lighthearted feeling are rarely lacking. Other than that, all of its episodes strap you in for an emotional rollercoaster ride with surprising plot twists and fast-paced action that perfectly conveys the characters' sense of urgency. With its beautiful animation, thought-provoking mysteries being the Programmer, and loveable side characters, this series is sure to dazzle you with its brightest light.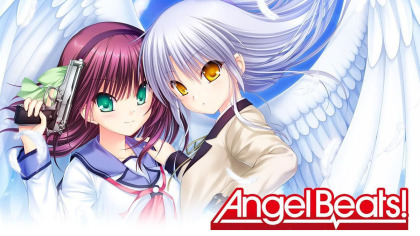 Where to Watch Angel Beats Anime –
This afterlife-centered anime, unfortunately, only has 1 season and three other OVAs that circle the main story and give us character depth. The first season consists of 13 tantalizing episodes that are sure to have you feeling a flurry of emotions. The 3 other OVAs, however, only consist of single episodes.
Fans can watch the aforementioned series officially on the Crunchyroll website with paid memberships. The series can also be viewed on Netflix but only in certain countries like the US. And if you have neither, we still got you covered. Fans can also view this anime on private websites like Gogoanime until they can access official websites.
Angel Beats Anime Release Order –
Season 1: Angel Beats! (2010) 
Angel Beats!: Hell's Kitchen (2015) 

Angel Beats!: Stairway to Heaven (2010) 

Angel Beats!: Another Epilogue (2010)
Where to Read Angel Beats Anime Manga –
The most appealing part of this series is its comedic side characters, and although depicted in the anime, these scenes are much more impactful in the manga. The 77 chapter manga illustrated and written by Jun Maeda covers them artistically. This is what makes the animation all the more enjoyable.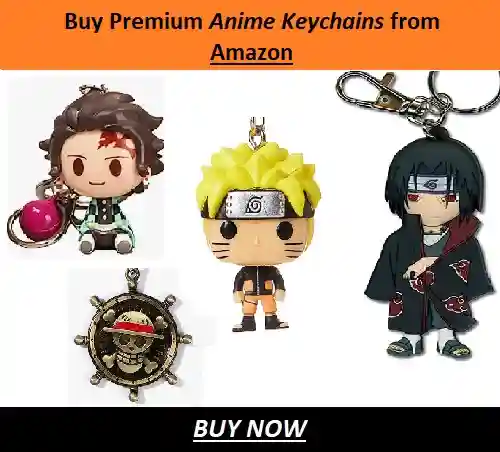 The 77 chapters of the manga are spread over 11 volumes which are available in volumes for sale on Amazon. And since the manga hasn't yet been released on official websites, fans can read the manga on private websites like Mangago. 
Angel Beats Manga Release Order –
Angel Beats! -Heaven's Door (ONGOING)
Volume 1 (Chapter 1 – 6.5)

Volume 2 (Chapter 7 – 14.5)

Volume 3 (Chapter 15 – 22.5)

Volume 4 (Chapter 23 – 27)

Volume 5 (Chapter 28 – 32)

Volume 6 (Chapter 33 – 39.5)

Volume 7 (Chapter 40 – 46.5)

Volume 8 (Chapter 47 – 53.5)

Volume 9 (Chapter 54 – 60.5)

Volume 10 (Chapter 61 – 68)

Volume 11 (Chapter 69 – 77)
Angel Beats Anime Watch Order Guide-
Angel Beats! (Episode 1 – 2) 

Angel Beats!: Hell's Kitchen OVA (Episode 1)

Angel Beats! (Episode 3 – 4)

Angel Beats!: Stairway to Heaven OVA (Episode 1)

Angel Beats! (Episode 5 – 13)

Angel Beats!: Another Epilogue (Episode 1)
Angel Beats Anime Series Duration –
This anime series is fairly short, and although a few miles away from Clannad, it is interesting enough to binge through in a day. So here's the break down of the duration of each title in the series (including the duration if it's opening and ending themes) and the total viewing duration of the entire series.
Angel Beats! (13 episodes x 24 minutes) – 5 hours 12 minutes
Angel Beats!: Hell's Kitchen OVA (1 episode x 27 minutes) – 27 minutes
Angel Beats!: Stairway to Heaven OVA (1 episode x 27 minutes) – 27 minutes
Angel Beats!: Another Epilogue (1 pisode x 2 minutes) – 2 minutes
Total screen time of Angel Beats! anime series = 6 hours 7 minutes
With the series only being a little over 6 hours long it is definitely one you can binge watch in a day. However, it's fast paced storyline does get a little confusing at times. So, we'd like to suggest that fans view this recommended anime with a  healthy amount of breaks between episodes.
---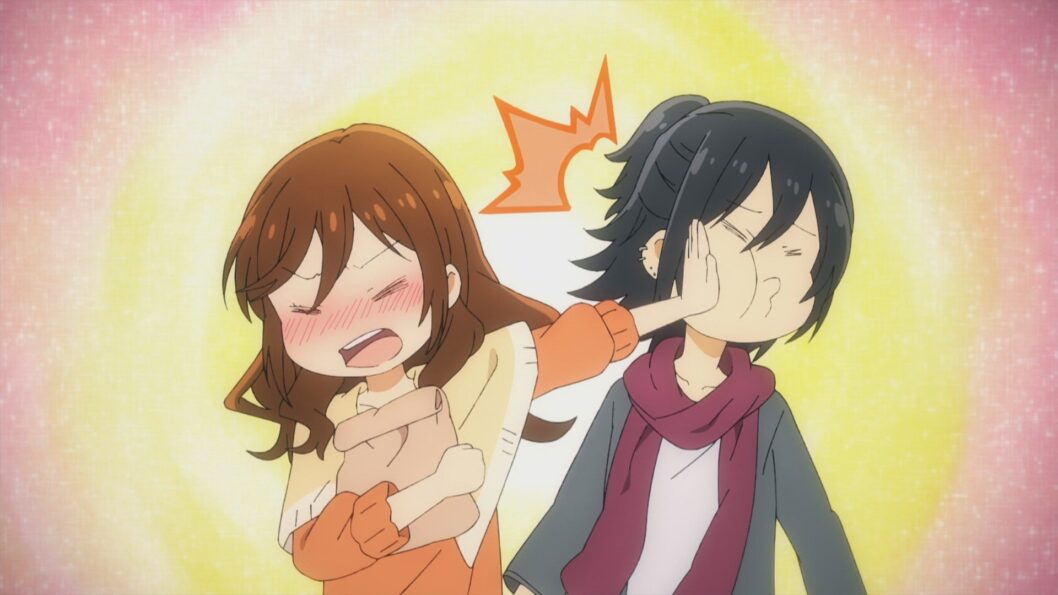 Must Read- Where to Watch Horimiya? Watch Order Guide
---
Angel Beats Anime Plot-
The plot of this supernatural action anime revolves around Yuzuru Otonashi, a young high schooler and our male protagonist who unexpectedly finds himself smack in the middle of a fight between an angel and a group of high schoolers. The use of military-grade weapons and unfamiliar surroundings further add to his disoriented state and ultimately lead to his 'death' caused by being caught in the crossfire. Except, he finds that he was already dead before and is now stuck in a high school world beyond death but before the afterlife due to his lingering regrets and attachments to his life. As he meets high schoolers in a similar situation as him, he learns of the SSS, an organization that opposes 'passing on' due to the unfair circumstances of their deaths and befriends its members.  
The emotional rollercoaster ride this fulfilling anime takes you on is incredibly insightful. It not only deals with real-life issues but also shows us how humane we can be when we die, even with regrets. As each character finds their sense of fulfillment and passes over to the afterlife, they impart a sense of mystery with every plot twist. And with the growth each character displays with every episode, viewers cannot help but grow emotionally attached to them. 
Even though most of the anime is carried by the mysterious appearance of The Programmer and the little side characters interactions, that isn't necessarily a bad thing here. Infact, it's these scenes that display the struggles and obstacles the characters face that hit close to home. Further, the impressive animation and the beautiful soundtrack of the anime only adds to the heartache, so if you're looking for something to sob over, here's your excuse. We'll be back again with another article to help you navigate the weeb life, so until then, stay safe and stay hyped.
---
Follow us on Twitter for more post updates.
Also Read-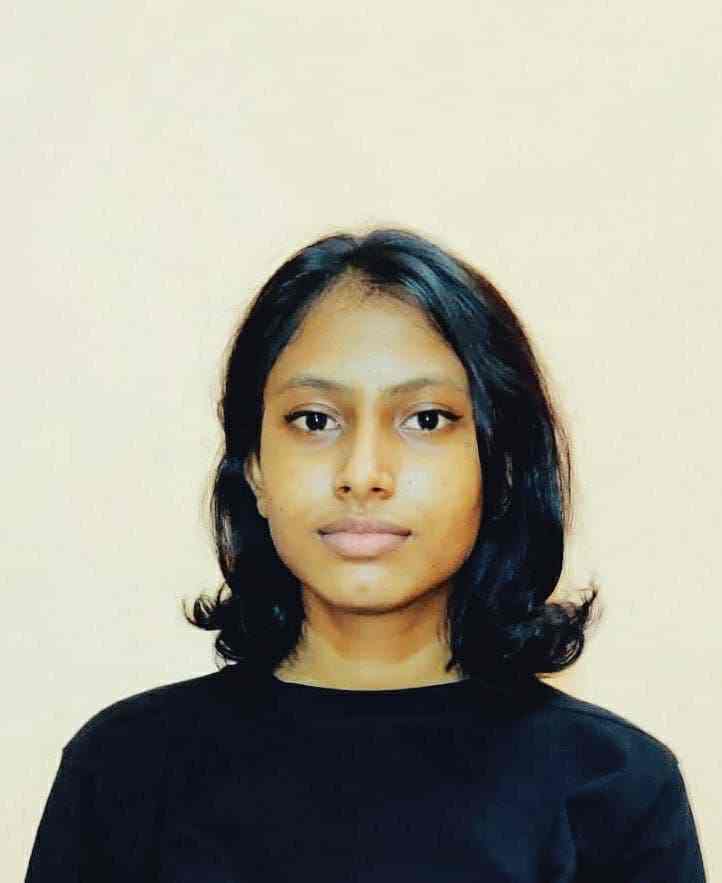 A simple wanderer in both actions and thoughts. Daydreaming is what they do best when they're not watching anime or obsessing over fictional characters. Open to all kinds of debates except those including ranking their love for their favourite fictional characters.