The word anime brings to our mind Naruto, One Piece, Dragon Ball and other such popular series. Basically, we are just focused on Japanese cartoons on hearing the name of animes. However, there are also animes produced in other countries that are equally as good and deserve recognition.
Today we are going to rank the top 30 best Chinese anime of all time. We are going to rank them based on their ratings on the official website of MyAnimeList.
We can be sure to discover some hidden gems among this long list of animes and some are definitely going to make their way into our watchlist. 
Top 30 Best Chinese Anime of all time-
Rating – 5.90
Plot – The story starts in 2017 after a breakthrough was achieved in bioengineering. It involved the use of Vanguards in the military to gain an upper hand amongst the other nations.
However, it had a major drawback which included the shortening of life spans of those who use the Vanguards for a significant period of time.
Liuli the protagonist of this story finds herself in that situation and decides to take on a new mission with only 380 days left to live.
No. of episodes – 6
---
29) Guomin Laogong Dai Huijia –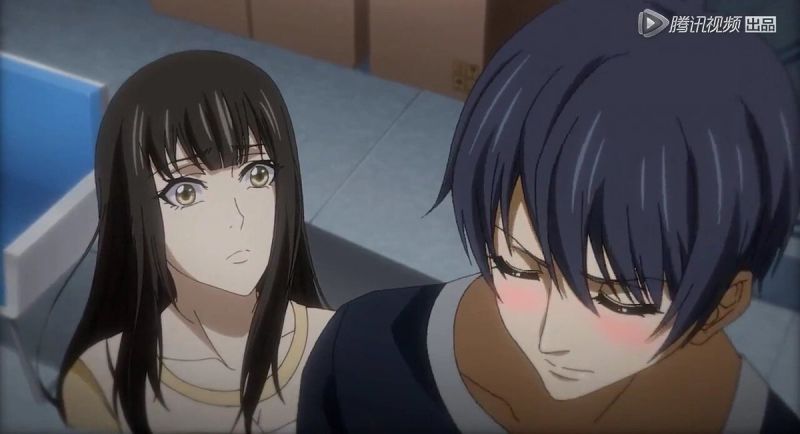 Rating – 6.08
Plot – This story is about a newly married couple, Lu Jin Nian and Qiao An Hao. Unlike, other newly married couples they didn't start their marriage on a sweet note.
Qiao An Hao established some ground rules one among which is that Lu Jin Nian is forbidden to touch her. Their marriage is superficial at best with some deep complications leading up to this point.
No. of episodes – 12
---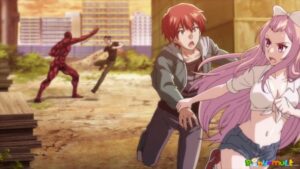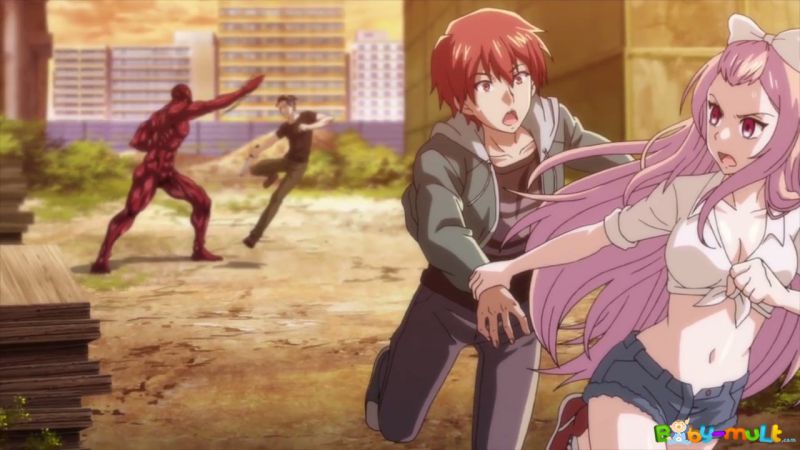 Rating – 6.19
Plot – Watch as a simple ring changes freshman Zhou Xiaoan's life forever after he decides to wear it. It leads to a devil coming out of his mouth known as Ling Zhou of Shang.
He revealed important historical secrets including the fact that they are a race of heart-eating zombies and they are constantly engaged in battle with Taoist Priests.
No. of episodes – 14
---
27) The Silver Guardian –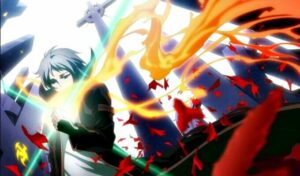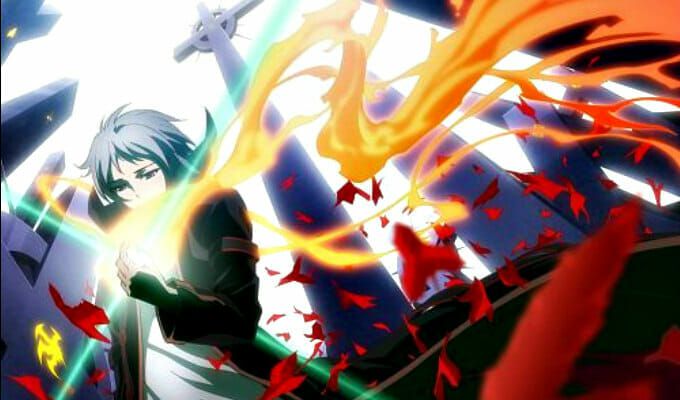 Rating – 6.24
Plot – In this beautiful story, we follow Suigin Riku who goes to the famous Shinryou Private Academy. However, he has to partake in many part time jobs in order to pay his school's high fees.
On one such occasion, he meets Rei Riku while trying to save his cat from the pool. He is further surprised to discover that she is the same girl he had bonded with within a game called Dungeon Century.
Watch Suigin as he goes on an adventure in a new game called Grave Buster to save Rei after she gets kidnapped.
No. of episodes – 12
---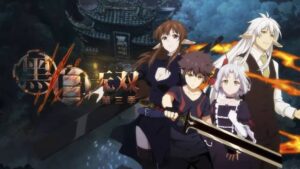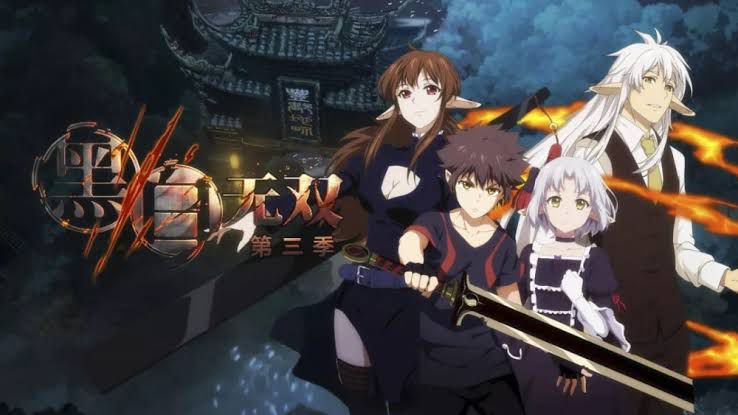 Rating – 6.28
Plot – Heibai Wushang involves two young demons who are assigned the task of transporting humans from the living world to the world of the dead.
The organization that they are associated with is focused on keeping the balance between the living world and the dead world. However, they are always lazy with their work and it leads to many complications while killing humans. 
No. of episodes – 12
---
Must Read- Top 20 Best Succubus Anime of all Time (2021)
---
25) Nuwa Chengzhang Riji –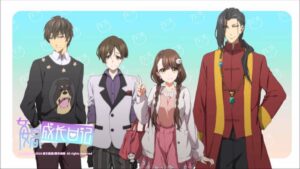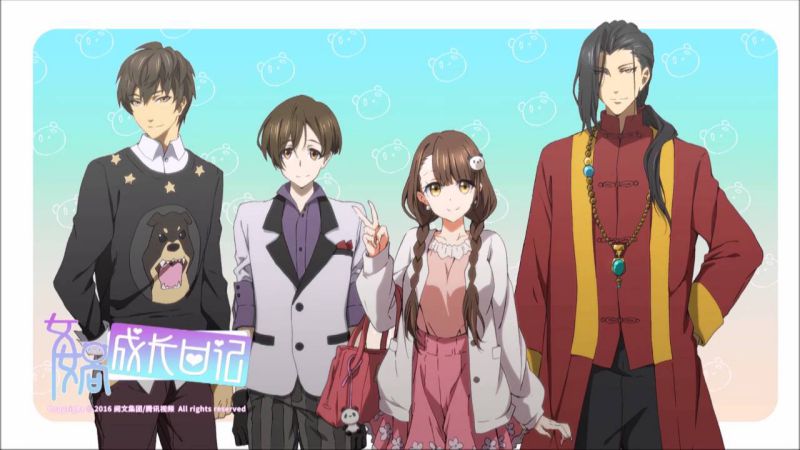 Rating – 6.28
Plot – In this brilliant series created by Tencent Penguin Pictures, follow along the story of an orphan girl. Her life takes a sudden turn when she comes to know that she is the successor of Nuwa.
Succeeding the goddess of creation is not an easy task as she takes on the challenges life throws at her and ultimately prevails in her journey.
No. of episodes – 30
---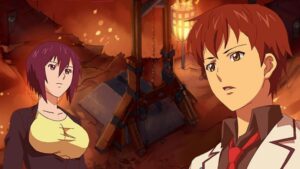 Rating – 6.49
Plot – Duan Nao is a hugely popular Chinese anime that comprises of a cerebrum universe. It involves a gigantic system where universes keep on colliding with each other.
This engaging anime produced by Haoliners Animation League is bound to keep the viewers glued with its diverse range of plot from a series of unknown murders to thrilling galaxy wars.
Watch as mankind takes its last stand and fight against the horrifying conspiracies.
No. of episodes – 16
---
23) Wo De Ni Tian Shen Qi –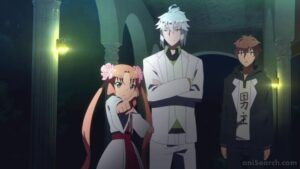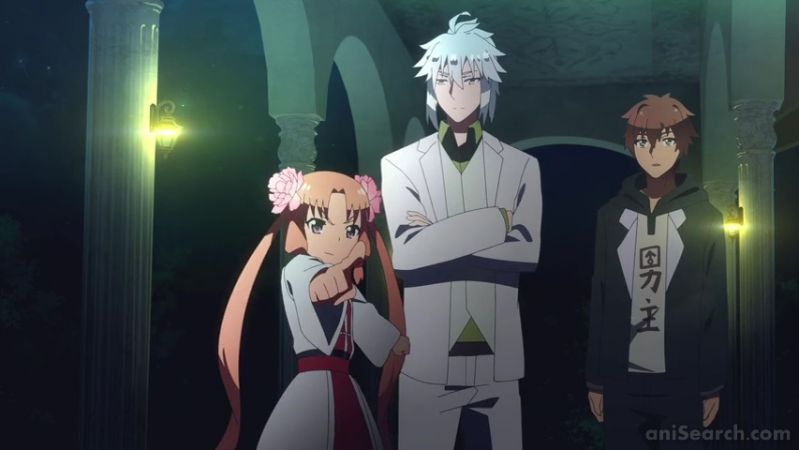 Rating – 6.51
Plot – In another one of Haoliners Animation League production, we follow the story of Chang Tian. In this series, while defending against an attack, he manages to accidentally invoke an artifact that goes on to protect him from a terrible fate.
Now he has to find people who also have the ability to invoke artifacts and fight alongside them against a dangerous enemy on the battlefield.
No. of episodes – 16
---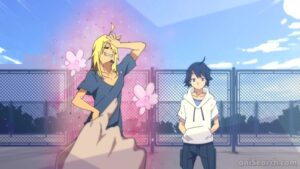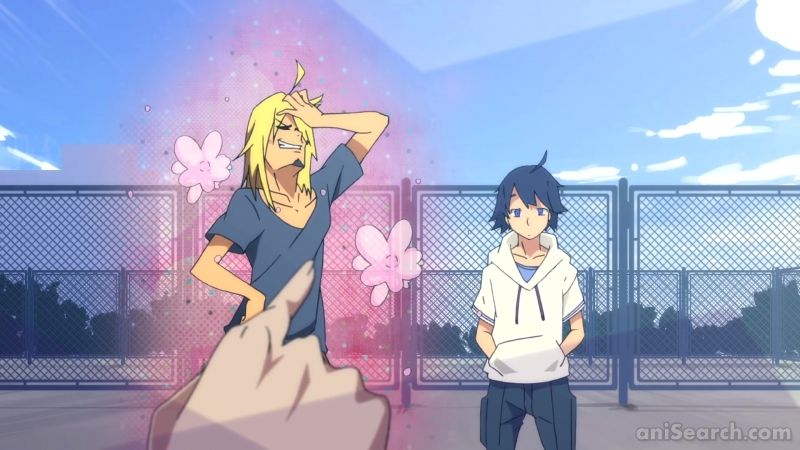 Rating – 6.52
Plot – Do you love playing League of Legends? If yes then this anime is perfect for you. Based on the popular MOBA game, this anime is unique in the way it created its fanbase by combining it with a game.
In this series, we follow the adventures of Mao Zhiqiang who plays this popular game along with his friends. They play as a group under the team name of KYA and take part in national competitions where they try to beat their opponents. 
No. of episodes – 14
---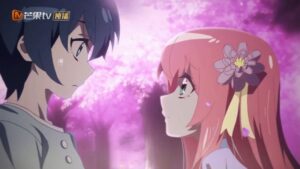 Rating – 6.55
Plot – This series comprises of the story of Lan Mo who is insecure about her tomboyish looks. Her fate seems to change one day when she finds a magical hair clip that helps her to transform into a beautiful girl.
She does this in order to catch the attention of her childhood friend and crush, Liu Yifeng. However, she gets confronted by his admirers and she risks losing the secret of her magical hair clip.
Moreover, she also needs to tackle a mysterious stranger named Xia An which further complicates matters. Watch as she tries to complete her journey of self-acceptance as we come to know that her possession of the hair clip was not a mere coincidence.
No. of episodes – 9
---
20) Wo De Tian Jie Nu You –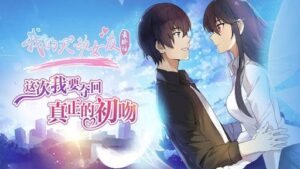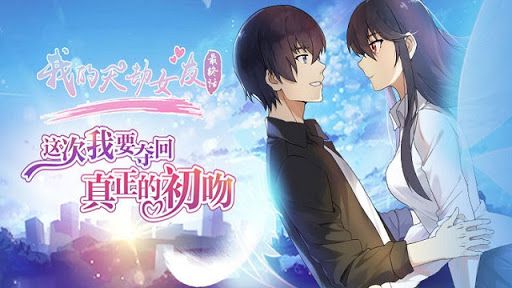 Rating – 6.55
Plot – This KJJ animations production focuses on the rural theme of anime. The story is centred around the protagonist's cultivator girlfriend who inspires him in a lot of ways.
In the series, it shows that cultivation has changed a lot over the years and in the modern world the law of jungle prevails everywhere which makes everyone insecure.
The main character of the story is a security guard who delves into his journey of cultivation after rescuing a cultivator girl.
No. of episodes – 15
---
19) The King of Fighters: Destiny –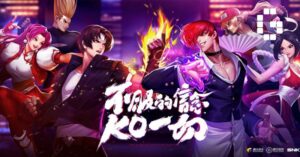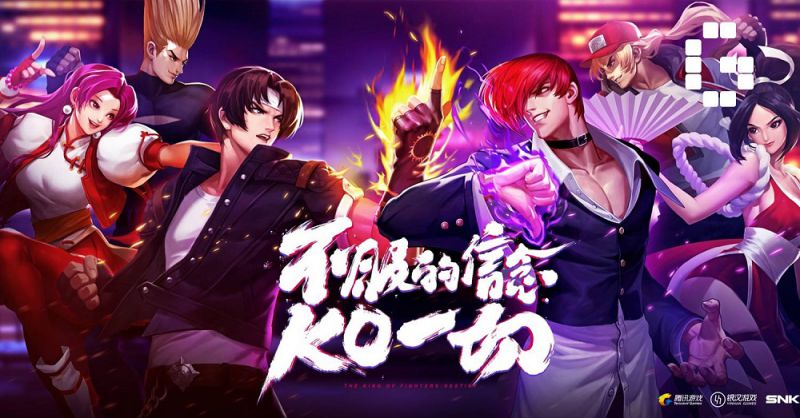 Rating – 6.59
Plot – Based on the popular video game franchise King of Fighters, this anime has been a massive hit. The story is based around a fighting tournament called The King of Fighters where teams composed of three members are pitted against each other in a battle royal.
The protagonist of the story, Kyo Kusanagi teams up with his friends to participate in the tournament. Watch as they take on fellow teams and defeat them in order to come out victorious.
No. of episodes – 24
---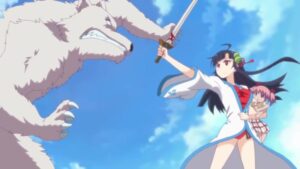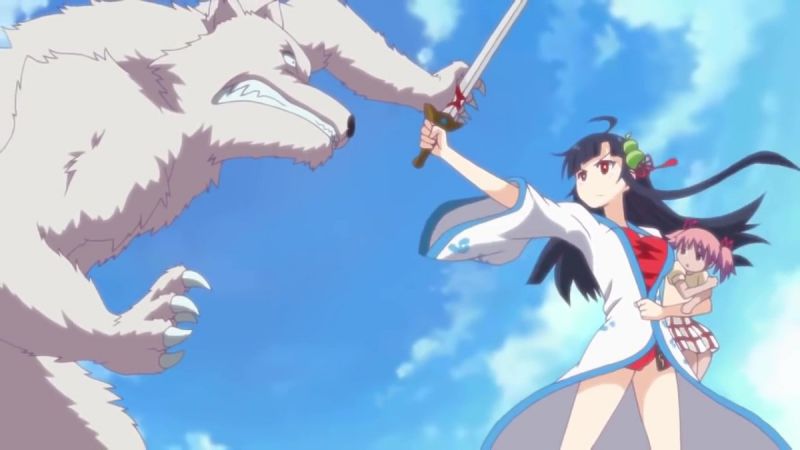 Rating – 6.65
Plot – In another of Haoliners Animation League production watch as the modern world has lost the balance of yin and yang.
This led to the day merging with night and monsters coexisting with humans. However, among these peaceful monsters, some tend to create problems and it is our protagonists' job to deal with them.
No. of episodes – 39
---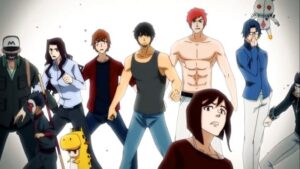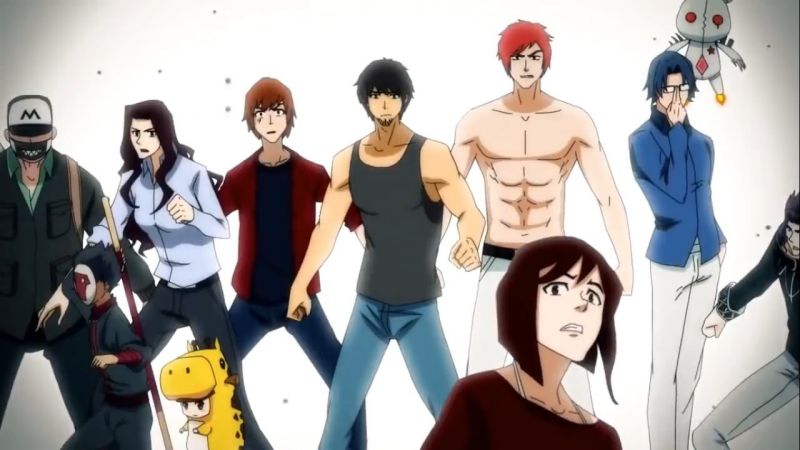 Rating – 6.65
Plot – This zombie anime involves the story of our protagonist Xiao Fei who was previously just an ordinary guy from H city. A disaster befalls his city when the spring water gets contaminated with a strange virus.
This led to all of the citizens turned into zombies one after the other. To make matters even more complicated they started devouring each other and evolving after that. The objective lying ahead of Xiao Fei is now to escape from H city and meet his girlfriend Wei.
No. of episodes – 41
---
16) Monkey King: Hero is Back –
Rating – 6.77
Plot – In this hugely popular movie produced by October Media, we witness the story of Monkey King. A legend goes around that none could match up to him in combat and he had the ability to walk freely through Heaven, Earth and Hell.
However, he gets imprisoned in an ice cage after breaking some rules set by the Gods. In his absence, China is surrounded by darkness as monsters start ravaging the cities.
In a fateful turn of events, a boy runs away to the mountains and accidentally breaks the spell by touching the pillar of ice. This sets Monkey King free as he starts his new journey to protect the people of China.
No. of episodes – 1
---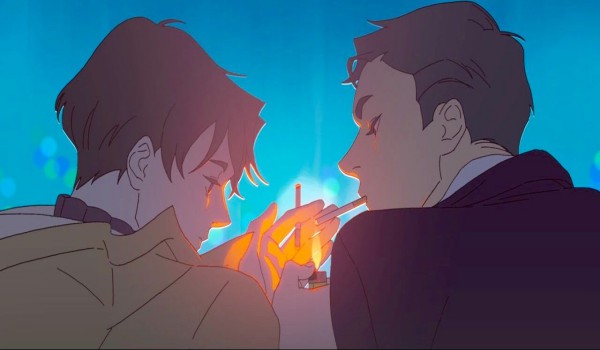 Must Read – (2021) Top 15 Best Yaoi Anime of all time Ranked
---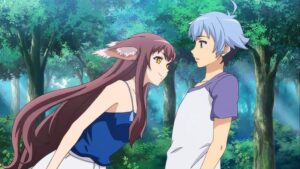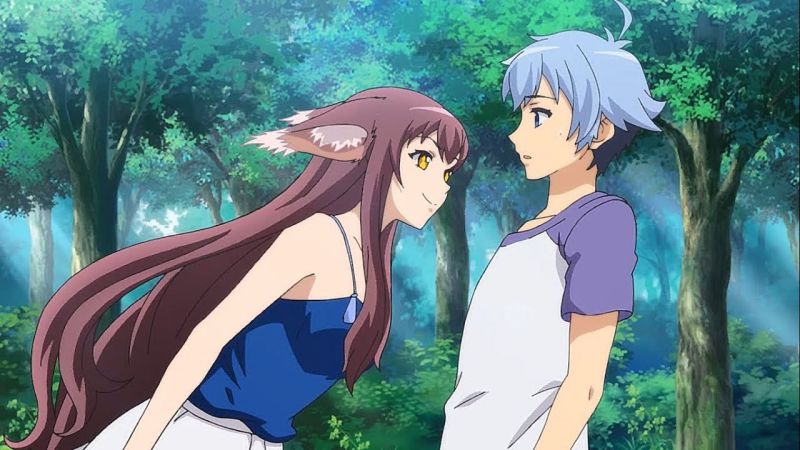 Rating – 6.93
Plot – As we enter into the top half of the list, we begin with another Haoliner Animations League productions. In this thrilling series go along the journey of Feng Xi as he shoulders the responsibility of saving the world.
However, things become more complicated for him when he gets caught up between a foxy temptress, a strange misty tree demon and a girl possessing the power of goddess Xianjia. Watch as he overcomes these obstacles and succeeds in his mission.
No. of episodes – 18
---
14) Aishen Qiaokeli-ing –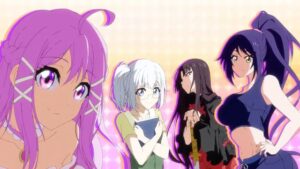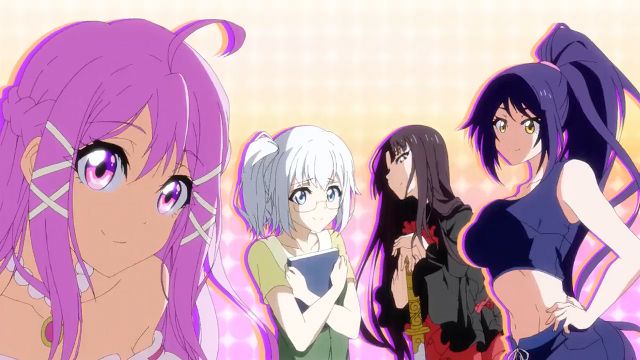 Rating – 6.96
Plot – In this hilarious anime produced by B.CMAY PICTURES, we observe the story of Jiang Hao Yi. He is just like any other high school student who hates getting into trouble.
Life takes a great turn for him when he becomes the Harem King of his school out of the blue. A bunch of beautiful girls start confessing to him making him even more flustered.
However, the worst part is that he doesn't know any of these girls and doesn't have a clue of what is happening.
No. of episodes – 15
---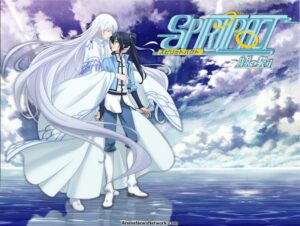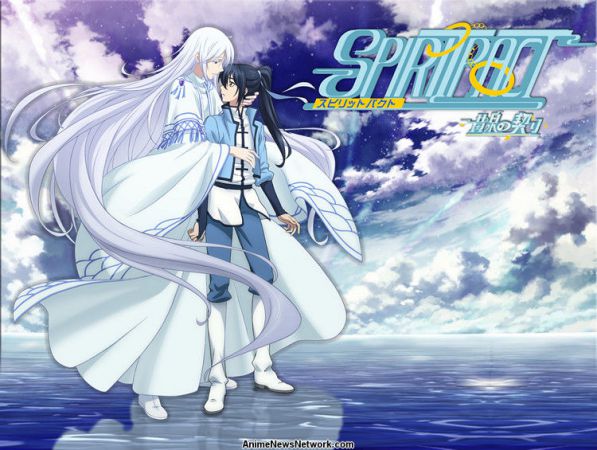 Rating – 7.14
Plot – In this heartwarming series we witness the journey of You Keika who has to work part-time to get himself out of poverty. However, after a strange encounter with a person named Tanmoku Ki, he turns into a spirit.
On learning that the man he encountered was an exorcist he forms a pact with him to protect each other. Thus, begin their journey in the mysterious spirit world as they ward off evil spirits and their bond strengthens in the meantime.
No. of episodes – 20
---
12) Huyao Xiao Hongniang –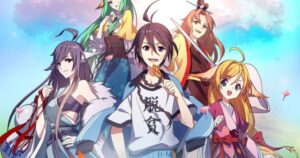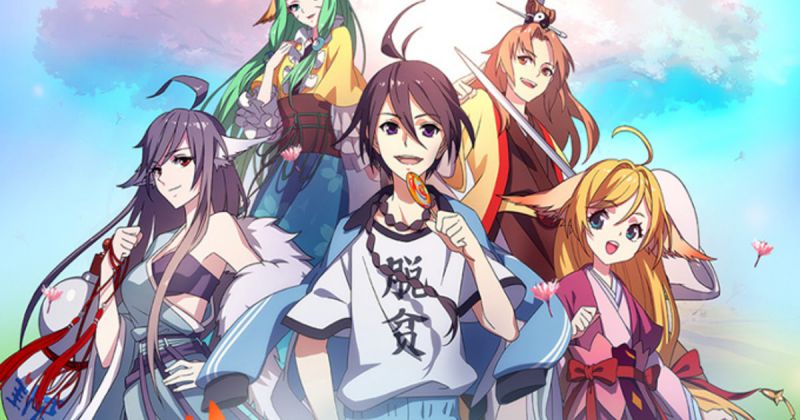 Rating – 7.22
Plot – In this beautiful romance anime, we watch Bai Yuechu and Tushan Susu as their immortal love traverse through generations.
Susu is a spirit fox matchmaker who has been reincarnated to be reunited with her lover. Fate brings them together when they suddenly start recalling who they used to be in their previous lives and thus, now they can finally come together.
No. of episodes – 13
---
11) Shuangsheng Lingtan –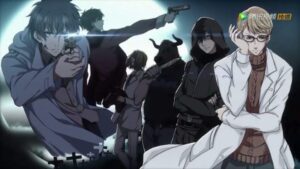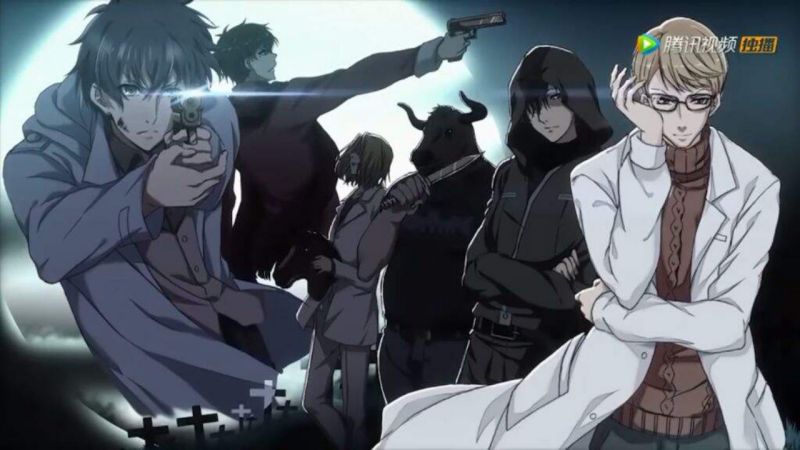 Rating – 7.26
Plot – This anime is about the twin brothers, Sun Xiaotu and Sun Xiaohu who live by the motto that there is more to the world than what meets the eye.
They are paranormal investigators and their lives are filled with terrifying cases almost every day. Their regular day to day job turns upside down when they go to investigate a case involving a pair of twins.
Watch as they try to solve the paranormal mysteries while the lines between fact and fiction start to diminish. 
No. of episodes – 20
---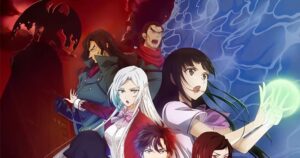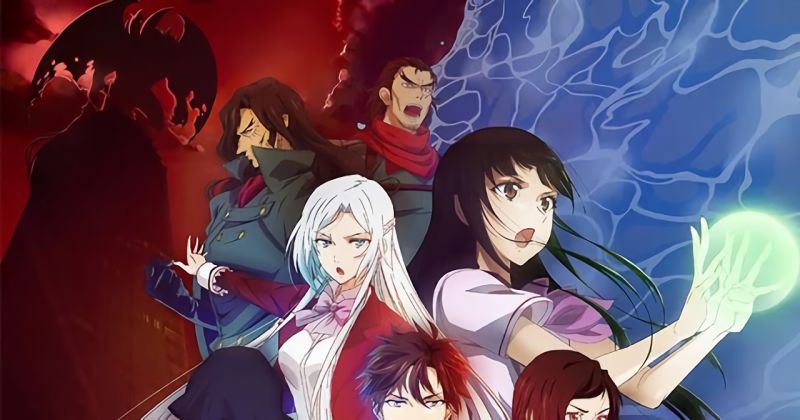 Rating – 7.27
Plot – Quanzhi Fashi involves the story of Mo Fan who discovers a different universe from his own boring one. A world where magic has replaced science seemed weird at first to our protagonist but he slowly adjusted to it.
In this fantasy world, students are taught spellwork in school to fight against beasts hiding in the forest surrounding the city. Mo Fan dreams to attend that school one day and become a capable magician.
Although after joining it he becomes the school's laughing stock, he silences his haters with his dual-wielding of fire and lightning.
No. of episodes – 12
---
9) Battle Through The Heavens –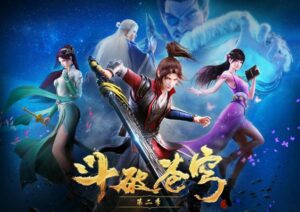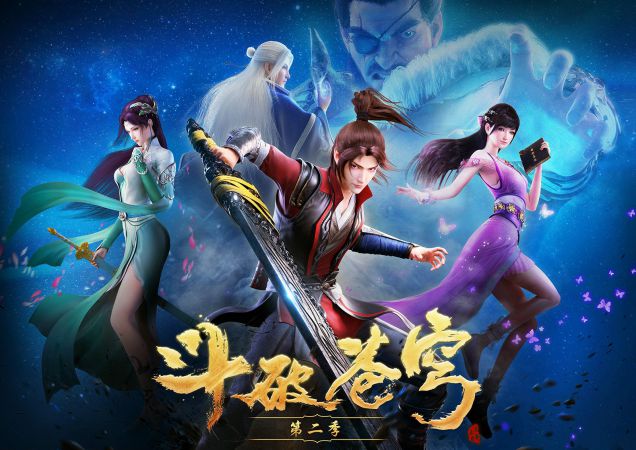 Rating – 7.28
Plot – In this engaging anime, we witness a land where magic hasn't made its touch yet. Oppression has spread throughout as the weak are forced to follow the rules made by the strong people.
The land is rich with treasures but also hidden with grave dangers. The protagonist of this story, Xiao Yan lost everything three years ago due to sorcery.
Now he goes on a journey to reclaim everything after his fiancee suddenly shows up in a mysterious way.
No. of episodes – 12
---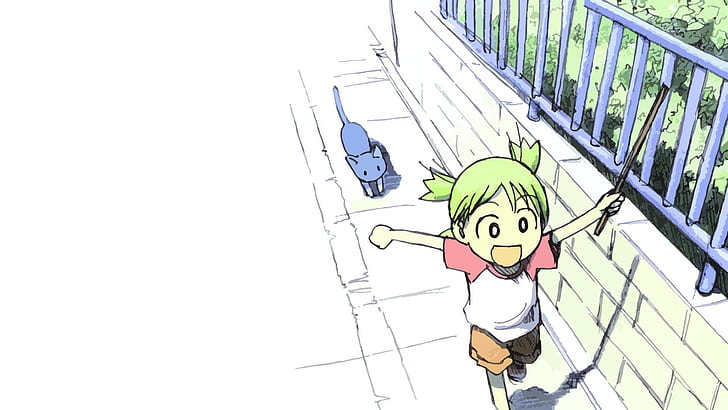 Must Read – (2021) Top 20 Best Manga for Beginners of all Time
---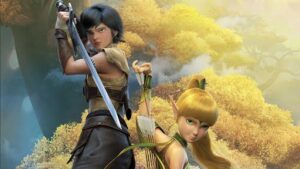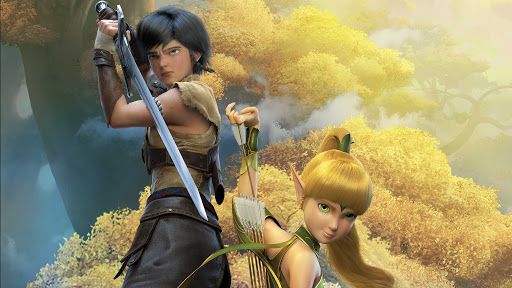 Rating – 7.31
Plot – This movie produced by Milli Pictures is a sequel to the popular movie Dragon Nest: Warriors' Dawn. We will delve further into the land of Altera and explore the world of elves in this movie.
Watch as an exciting battle begins between Princess Liya and dark elf Elena. They fight over a crystal that is in possession of Elena that has the power to command complete authority over all Alterans.
No. of episodes – 1
---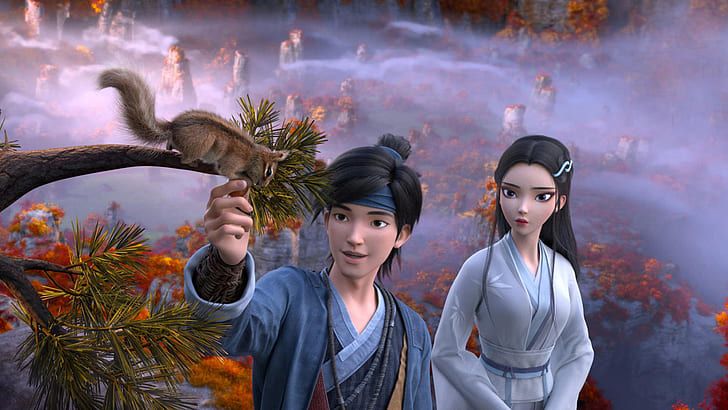 Rating – 7.46
Plot – In this greatly successful anime movie watch how Xiao Bai, a white snake is sent on a mission to kill the Emperor's Taoist advisor.
However, she got attacked and defeated by the emperor's lackeys before she could reach him. She was later able to save her life with her mother's hairpin and gets born in a snake catcher village.
Watch how a forbidden romance takes place among the clashes of Taoists, demons and humans while changing the empire for good.
No. of episodes – 1
---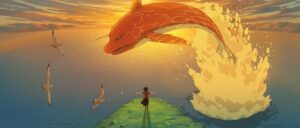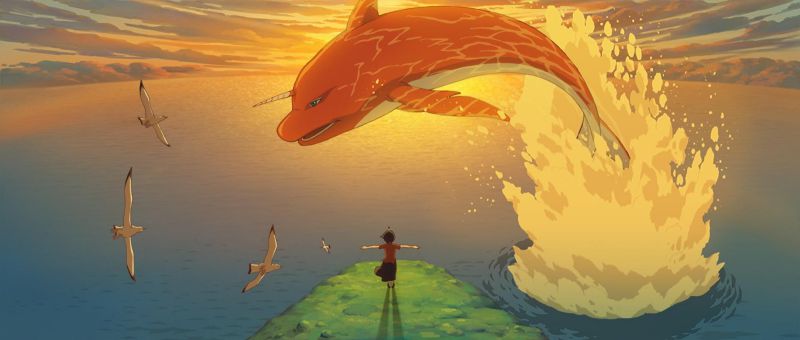 Rating – 7.56
Plot – This soulful story is about a spirit-like being known as Chun. While undergoing her rite of passage she gets caught in a fishing net. Although she gets saved by a boy, her survivor ends up dying and drowning in the process.
She returns to her world full of grief and discovers a soul keeper. She decides to revive the boy in exchange for her life span.
However, meddling with the laws of nature brings about severe consequences for her as she gets caught between two extremely tough choices.
No. of episodes – 1
---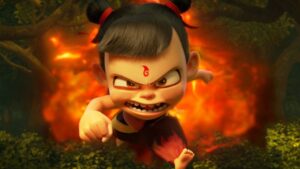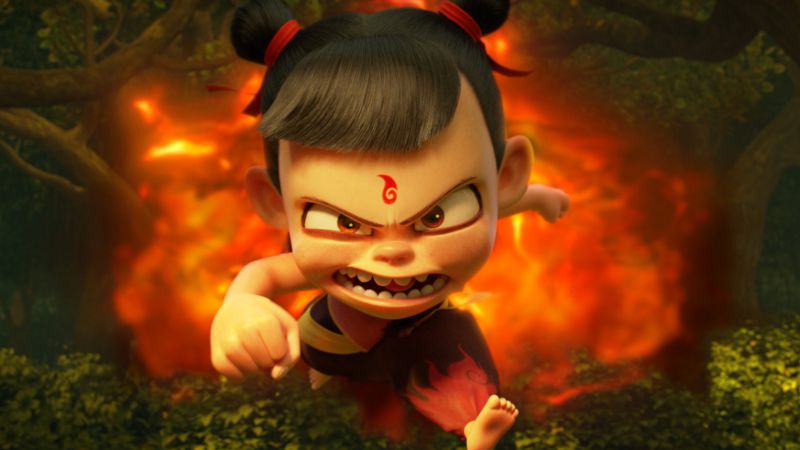 Rating – 7.66
Plot – This anime movie involves a heavenly object called the Chaos Pearl from which two objects namely Spirit Pearl and Demon Orb were extracted.
The Lord of Heaven decided to reduce its power by sending the Spirit of Pearl to earth and scheduling the destruction of the Demon Orb with a lightning strike.
The Spirit Pearl was born as Ne Zha in the human world. However, the effects of the Demon Orb could not be removed from Ne Zha. Watch as Ne Zha is torn between the choice of accepting his evil fate or repel against it.
No. of episodes – 1
---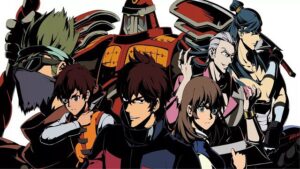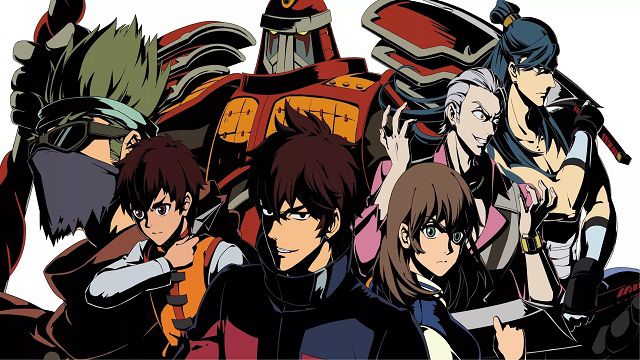 Rating – 7.75
Plot – This particular anime is developed around the Chinese manhua, Requiem Street. It involves evil spirits which are found and destroyed in that particular zone.
It is a unique place where humans and spirits co-exist but not everyone can enter it. One is required to possess a guardian soul in order to enter Rakshasa Street.
Our protagonist, Xia Ling was just an ordinary university intern when one day her life changed completely after she gained access to that place. Watch as she co-operates with her guardian spirit to survive in that place.
No. of episodes – 24
---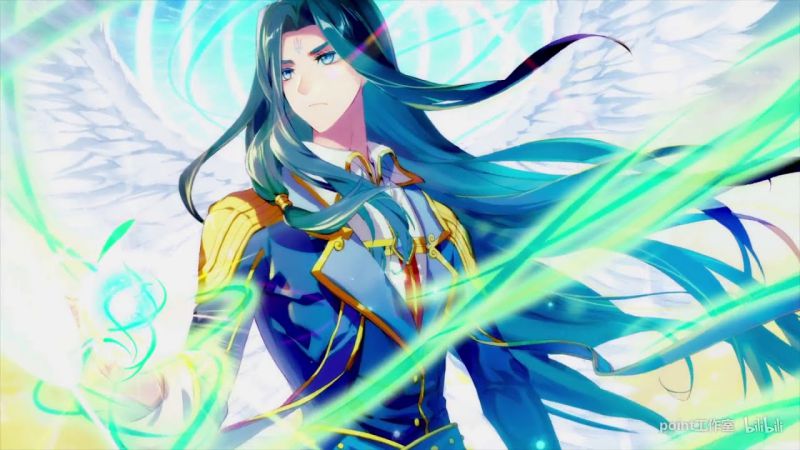 Rating – 7.87
Plot – In this highly successful anime, we go along the journey of Tang San who belongs to the martial arts clan. Despite having high expectations on his shoulder, he takes the decision to find his clan's forsaken lore which is an offence punishable by death.
After obtaining it, he decides to take his own life and jumps from Hell's Peak. However, he gets reborn into the Douluo Continent where everyone possesses a unique spirit.
They can train themselves to become spiritual masters in the future which is regarded as a position of high respect. 
No. of episodes – 26
---
2) Luo Xiao Hei Zhan Ji –
Rating – 8.38
Plot – As the title suggests this story is about Luo Xiaohei who is a young monster. He can take many forms with his most common appearance being a small black cat.
He used to live in the forest but the gradual deforestation forced him to find a new home. His life takes a turn when he comes across Feng Xi and he takes him to an isolated island invaded by monsters.
Watch as he gets stuck on the island with Wuxian, a human guild and is forced to cooperate with them while learning about a new dynamic between humans and monsters.
No. of episodes – 1
---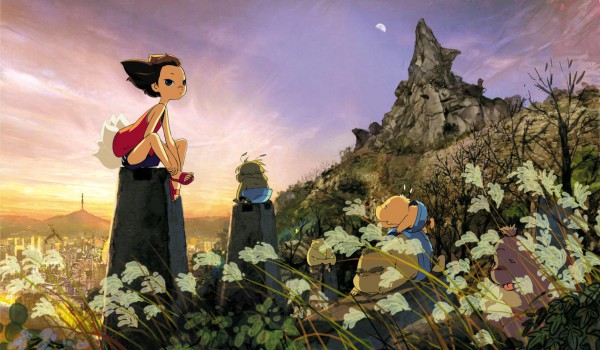 Must Read – (2021) Top 30 Best Korean Anime of all time Ranked
---
1) Grandmaster of Demonic Cultivation –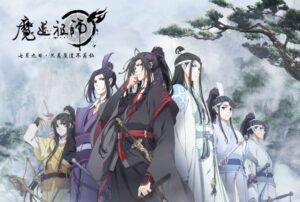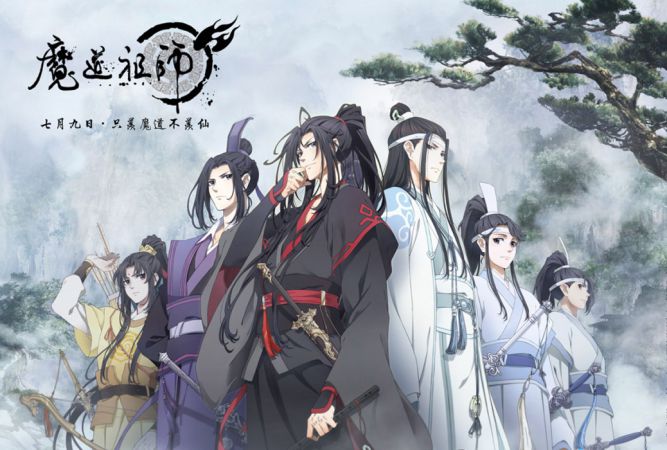 Rating – 8.49
Plot – This highly popular anime is the story of cultivators who seek to achieve Xian which is a state of immortality. There is a drawback to this state which involves a demonic path hidden under it.
Wei Wuxian decides to experiment with this path and gains a tremendous amount of power. However, his rule of terror is soon brought to an end after he is betrayed by his closest ally.
Wei Wuxian gets reborn in Lan Wangji 13 years later who was his former classmate. Watch as they begin their journey of unravelling the mysteries of the spiritual world while tackling the obstacles in their way. 
No. of episodes – 15
---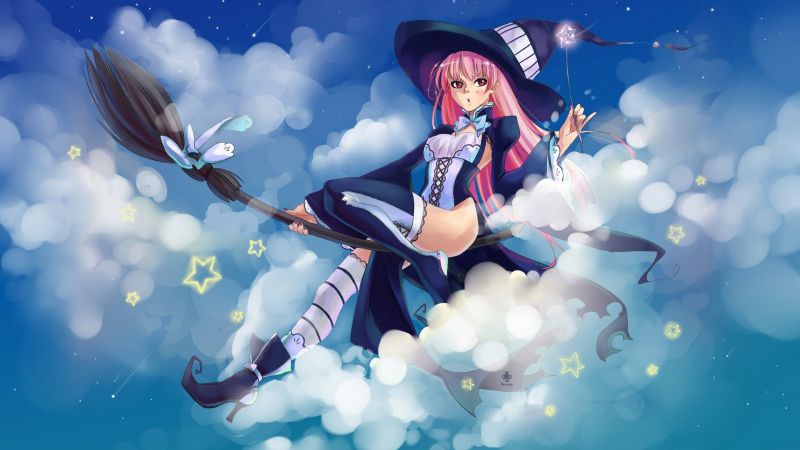 Must Read – Top 20 Best Witch Anime of all Time (Ranked)
---
This concludes our long list of the top 30 best Chinese anime of all time. Haoliners Animation League has made much great anime series that got featured here.
Other than that, there were many highly rated animes that got placed in the top half of the list. The official source for watching Chinese animes is not available in other countries, so viewers have to take the help of unofficial sites like gogoanime and others.
We will bring you another top 30 article soon. Till then, stay with us and read our other ranking articles.
---
Follow us on Twitter for more post-updates. 
Read More-
(2021) Top 20 Best Manga for Beginners of all Time

(2021) Top 20 Best Anime Like One Piece and Naruto Ranked

(2021) Top 20 Strongest Anime Old Man Ranked

(2021) Top 10 Most Popular Old Lady Cartoon Characters Ranked

(2021) Top 10+ Best Adult Manga for Otakus Ranked

(2021) Top 10 Best Haikyuu Ace Ranked

(2021) Top 10 Strongest Gods in Record of Ragnarok Ranked

(2021) Top 15 Greatest Boruto Arcs Ranked

Best Upcoming Anime 2022: Dragon Ball Super Movie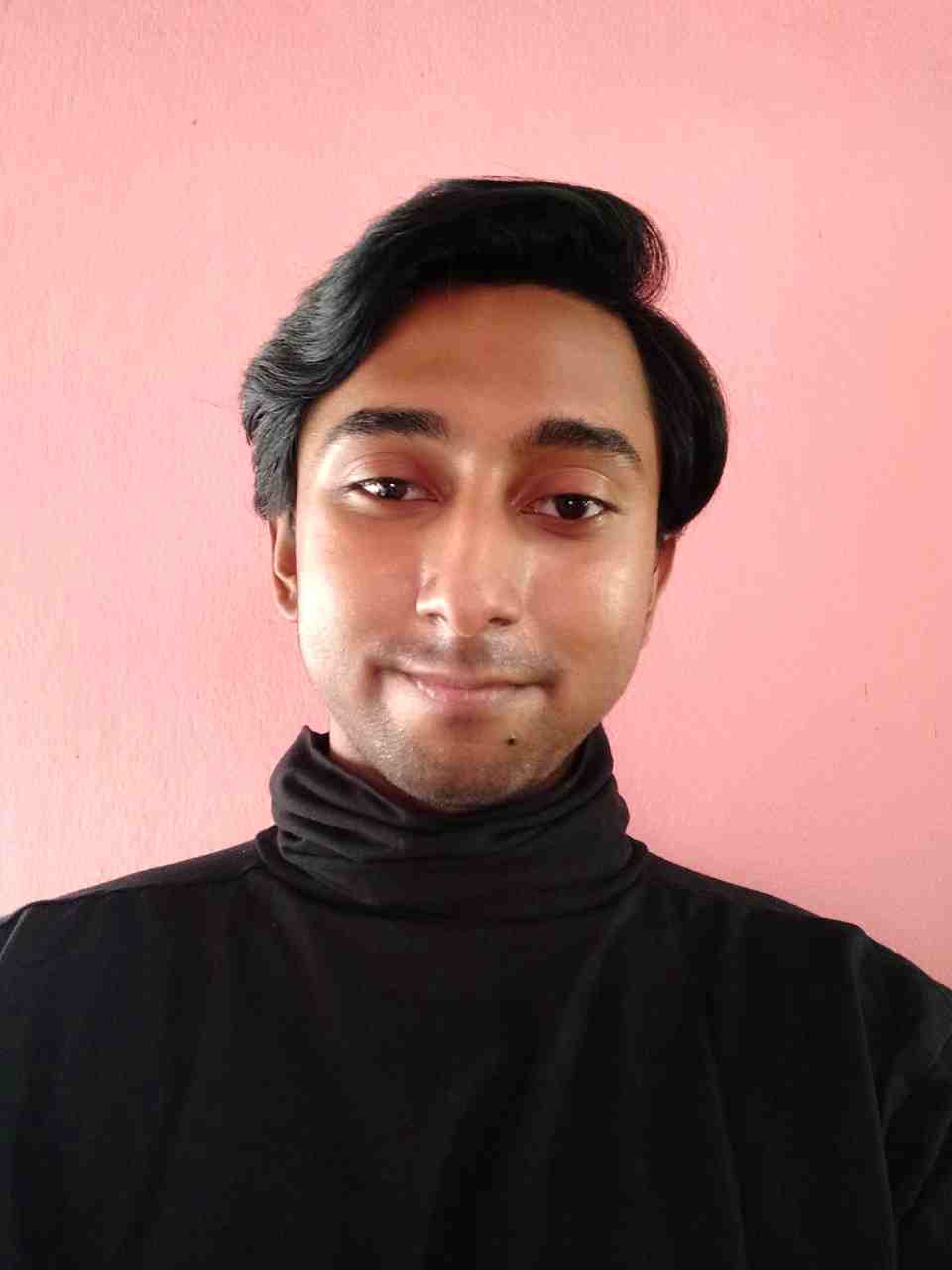 Life took a sudden turn for me when I finally decided to watch Kimi no nawa & Clannad. While both of them made me cry and introduced me to this vast world of anime. The Anime and Manga world is an escape for me from this complicated real world and serves as a relief. Being a content writer for OtakusNotes still feels like a dream and has been one of the best things to happen to me this year. It has been a productive distraction for me and I am loving every moment of it.