This article is updated based on new popularity.
One of the most popular genres of anime, the romance genre has grown out of its reputation of only being made for girls and has instead come to encompass an audience ranging across different age groups and genders.
There are multiple shows which give you just the right amount of serotonin boost as you see the characters struggle with their inner conflicts but eventually get a happy ending.
One goes to these shows with the hope of watching something refreshing and sharing the experience of two people finding happiness in each other.
This list will give you some of the best romance or couple anime where the main characters manage to secure themselves a happy ending.
31) Nisekoi: False Love
Nisekoi: False Love has the story of Raku Ichijou, a first-year student who is living a normal school life and loves to spend time with his middle school crush Kosaki Onodera.
He is the sole heir to an intimidating Yakuza family, but he doesn't want to involve in the family business; all he wants is a good love life.
One day, American Bee Hive Gang invades his family turf, and the situation has become too complicated that he has to pretend a fake relationship with Chitoge Kirisaki, who is the daughter of the Bee Hive's chief and is of the same age.
However, in reality, both Raku and Kirisaki hate each other. Now the environment has become where Raku has to live different lives with Kirisaki and Kosaki. But things get exciting when more girls from the past start to pop into his life. Now how will Raku manage all of them?
---
30) Plastic Memories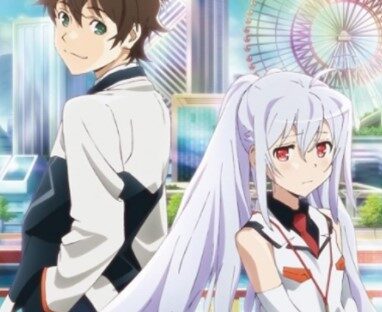 This one is exceptional from the list. It's a sad ending romance anime. We personally prefer this show of its good plot.
It is a Japanese anime television series which is directed by Yoshiyuki Fujiwara and produced by Doga Kobo.
It's a plot of a future where humans live alongside androids (having the same look, emotions, and memory as humans).
The story revolves around Tsukasa Mizugaki, an 18 years old protagonist who falls in love with a Giftia/android named Isla.
But the twist arrives when he knows that Isla is nearing the end of her own lifespan.
---
29) Hello World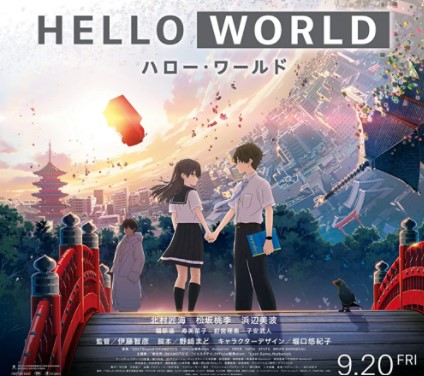 A unique take on a romantic animated movie with a science fiction setting, Hello World is set in Kyoto in the futuristic year of 2027.
The story follows the adventures of a young teenage boy Katagaki Naomi as he struggles to save his classmate Ichigyo Ruri who was injured after being struck by lightning.
He is helped through this endeavor by his future self. The story has quite a number of twists and turns, which all lead to an ending that no one would have anticipated.
---
28) Sankarea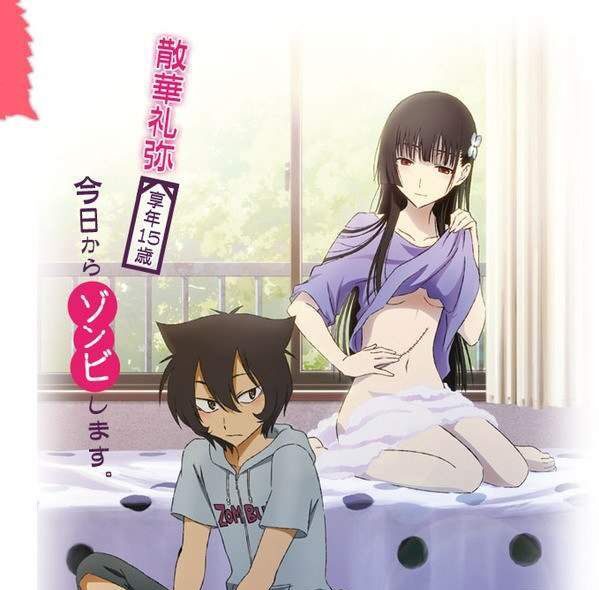 A fantastical tale of love and zombies, the plot follows the story of a high school student, Furuya Chihiro, and his attachment to a zombie girl, Sanka Rea, who tries to destroy herself.
But fails as she drinks the resurrection potion thinking it to be poison, after which she is left like a zombie.
The interactions that both of them share are delightful to watch as both the Furuya and Sanka fall in love with each other.
---
27) Sukitte ii na yo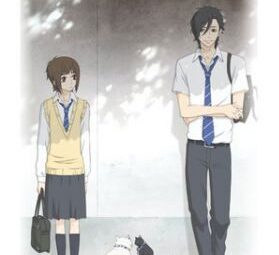 Translated as "Say, I Love You," this series is about the timid and introverted Tachibana Mei as she catches the eye of the bright and popular Kurosawa Yamato and their ensuing friendship.
While the confession happens quite early on in the series, it is about how both of them explore their relationship and overcome the struggles that they face along the way.
A delightful story, this series will leave you wanting for more.
---
26) Tamako Love Story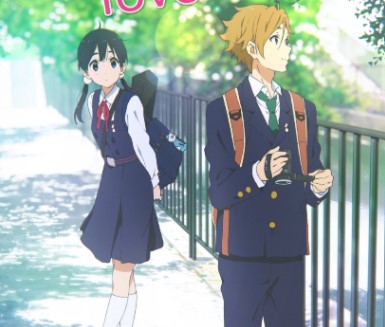 The follow-up movie to the popular Tamako Market, this movie mainly on Kitashirakawa Tamako as she enters her final year of high school.
Along with her, we also see the struggles of her childhood friend Ooji Mochizou as he tries to express his love towards Tamako.
The audience is allowed to follow each of the characters as they each go through the various trials in order to have a happy ending.
---
25) Summer Wars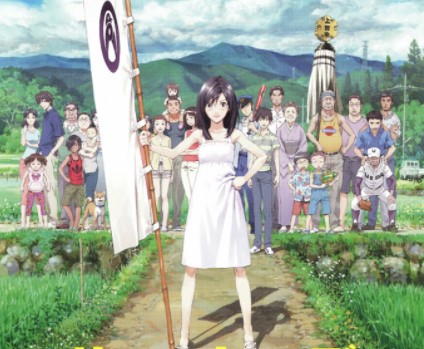 Another science fiction romance, this movie tells the story of an eleventh-grade maths genius who unknowingly hacks into the digital world after solving a complex problem that has the potential to destroy the Earth.
Even though the romance is not the focus of this movie, one still gets the gradual development of Koiso and Shinohara.
---
24) Kaichou wa Maid-sama!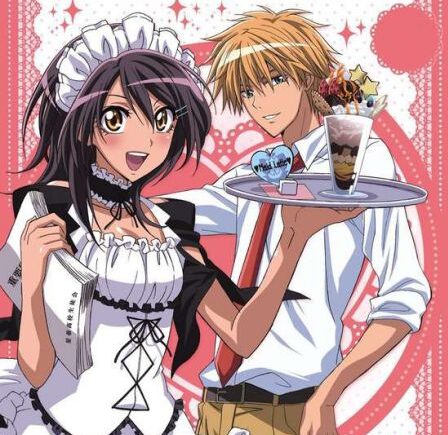 A classic in the genre of romance anime, Kaichou wa Maid-sama, or is about Misaki and Usui who find themselves at crossroads when Usui finds out about Misaki's job when high schoolers are not supposed to work.
This rivalry soon brings them close as both of them start depending on each other and getting close to form a fun yet loving relationship.
---
23) Kishuku Gakkou no Juliet
Translated to Boarding School Juliet, this movie is inspired by William Shakespeare's Romeo and Juliet, where the leaders of two opposing dormitories fall in love with each other.
The story follows the journey as they struggle to keep their relationship a secret from other dormmates as well as try to keep their relationship going.
---
22) Chunnibyou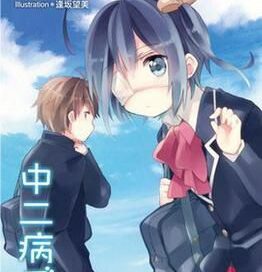 The full name is Love, Chunibyo and Other Delusions, this series tells the story of Togashi Yuta, who tries to leave behind his embarrassing past.
But then he meets the girl, Takanashi Rikka, who is not afraid to show her own delusions in public.
We see their relationship grow from a one-sided interest to mutual admiration where both of them learn to accept who they are towards the end.
---
21) Tada-kun wa Koi wo Shinai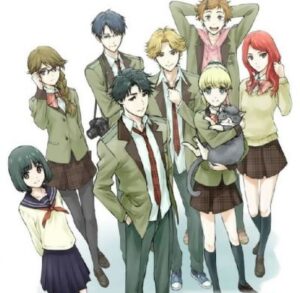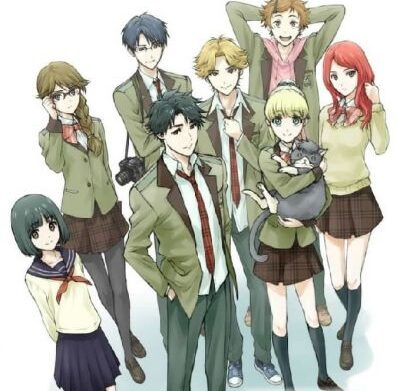 The story follows Tada Mitsuyoshi and his chance encounter with Teresa Wagner, a transfer student who has come from the fictional European country of Larsenburg.
They end up being classmates, and as the story progresses, Tada and his love for photography are something that Teresa finds more and more interesting as their relationship develops as well.
---
20) Wotakoi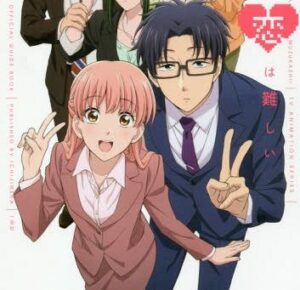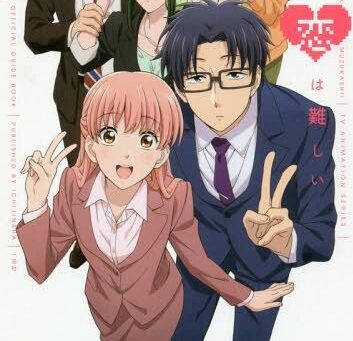 Wotakoi or Wotaku ni Koi wa Muzukashii is an office romance that follows the story of Momose Narumi, a fujoshi and Nifuji Hirotaka and gaming otaku and their relationship.
Right from the first episode, these two decide to become a couple, and as the story goes, they starting falling in love and caring for each other.
Along with other interesting side characters like Kabakura Taro and Koyanagi Hanako.
The plot gives us a glimpse into the world of anime and its fans and how these aspects bring all these characters closer to each other.
---
19) Tsuki ga Kirei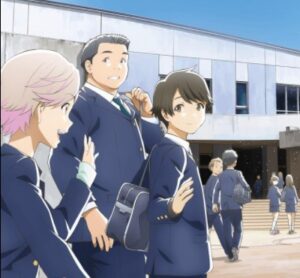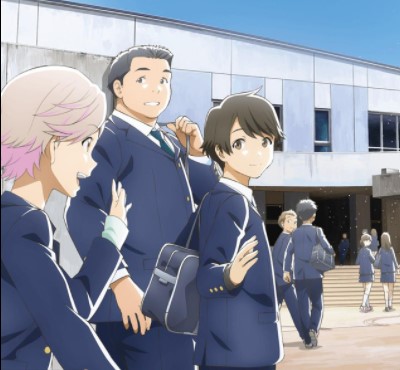 This series shows the lives of Azumi Kotaro and Mizuno Akane as they become third years in their junior high school and are put in charge of the equipment of the sports festival.
Tsuki ga Kirei does not have an extraordinary story, but what makes it so special is how it manages to bring the best out of mundane life experiences and show people gradually falling in love with each other.
---
18) Tenki no Ko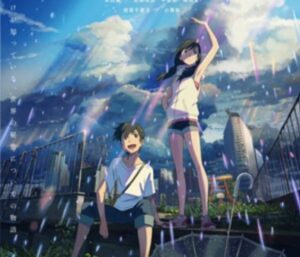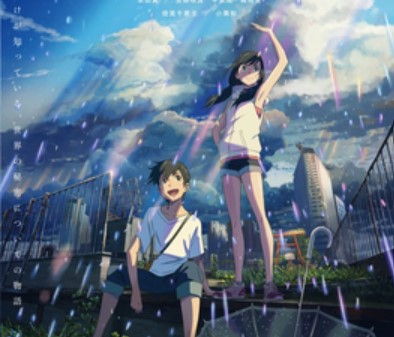 Makoto Shinkai's Tenki no Ko or Weathering with You, is a movie that follows the adventures of Hodaka Morishima as he runs away from home and arrives in Tokyo, meeting Amano Hina, who he meets at a McDonald's.
Hina has the ability to control the weather, and as the story progresses, we get to see what kind of trials and turbulences this brings forth.
With top-notch animation and a riveting story, this movie is truly a treat for the eyes.
---
17) Kotonoha no Niwa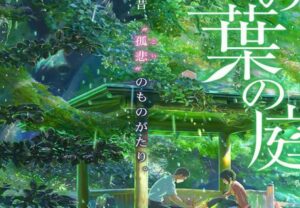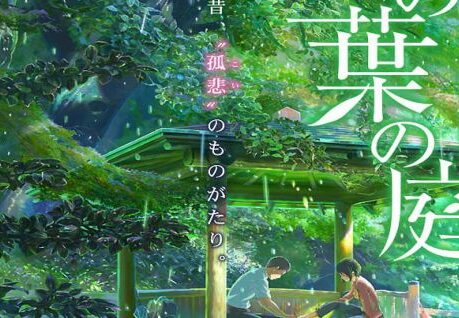 Kotonoha no Niwa or Garden of Words is another 2013 Shinkai movie is about the 15-year-old Akizuki Takao and the 27-year-old Yukino Yukari as they keep meeting each other at the Shinjuku Gyoen National Garden on rainy mornings.
As the story progresses, these two seek comfort in each other, and this movie is about the development of their relationship and how mutual admiration blossoms into love.
---
16) KimiKiss Pure Rouge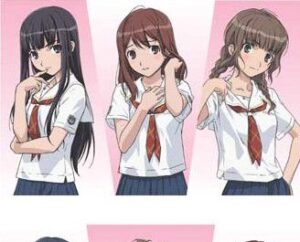 The series follows the lives of three girls, Sanada Kouichi, Aihara Kazuki, and their childhood friend Mizusawa Mao as they try to navigate high school and deal with various love troubles.
Focusing on the bond that these three shares, the story looks at how, despite the various ups and downs that come along with adolescence, things eventually turn out for the best.
---
15) 3D Kanojo: Real Girl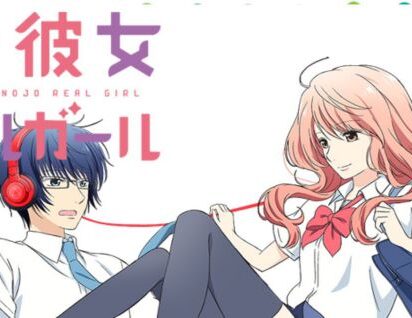 Tsutsui Hikari is a socially inept boy who prefers to live in his world of anime and games, because of which he is constantly ridiculed by his classmates.
He makes the acquaintance of the infamous Igarashi Iroha, and even though he tries to stay away from her.
They end up being together as they escape the labels that people attach to them and rediscover themselves.
---
14) Akagami no Shirayuki-hime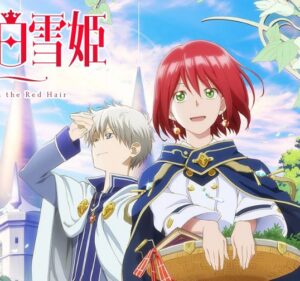 This series is about a red-haired girl names Shirayuki, who is recused by Prince Zen Wistalia when the Prince of her country tries to make her his concubine.
Promising herself that she will repay his debt to him, Shirayuki aspires to become a herbalist, and the story explores their lives as both of them learn to support and stand by each other as several friends and enemies come and go across their lives.
---
13) Clannad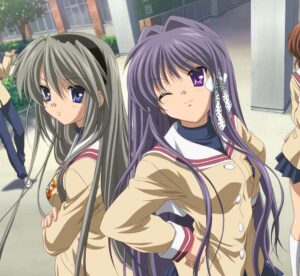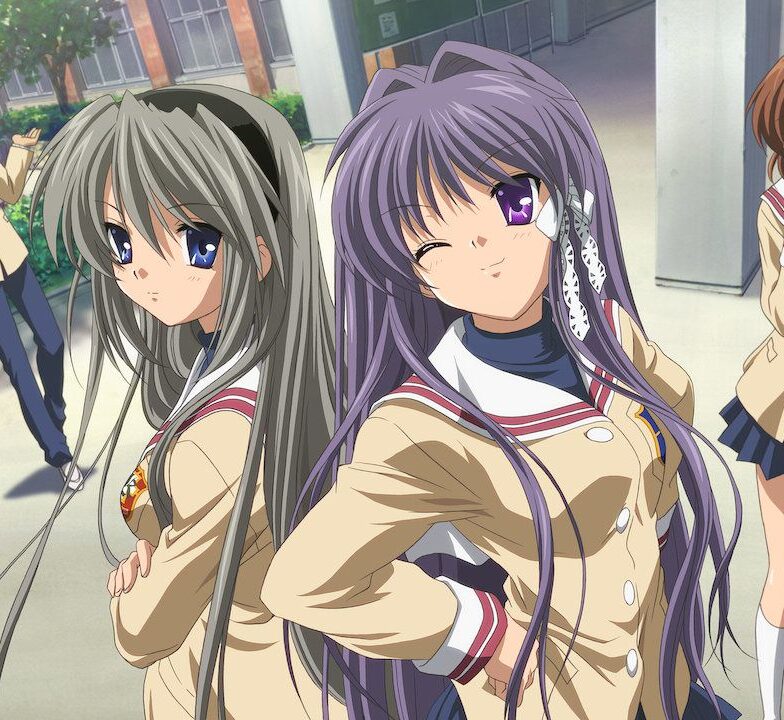 Clannad is about the delinquent Okazaki Tomoya who befriends Furukawa Nagisa, who had been held back a year due to a serious illness but now wants to revive the school's drama club.
The series goes beyond the idea of love and tries to delve into how humans try to overcome the obstacles that they might face in life.
Okazaki learns something from each of the girls of the club and, in due course, learns something himself as well.
---
12) Golden Time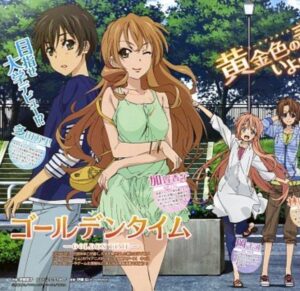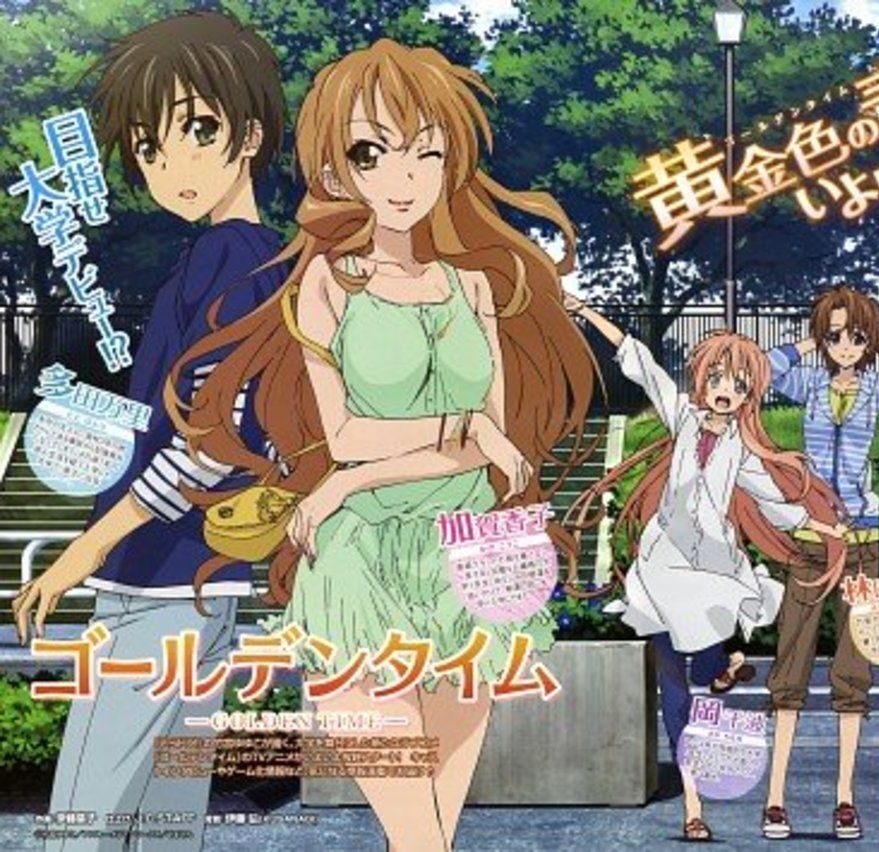 Golden Time follows the story of Tada Banri as he tries to recover from his retrograde amnesia, which was the result of an accident.
He meets Kaga Koko, his childhood friend, and struggles with his memories as he comes across new people and new experiences.
---
11) Itsudatte Bokura no Koi wa 10 cm Datta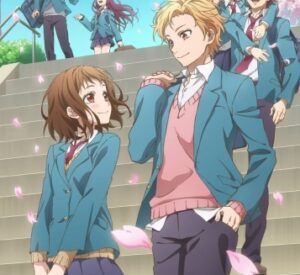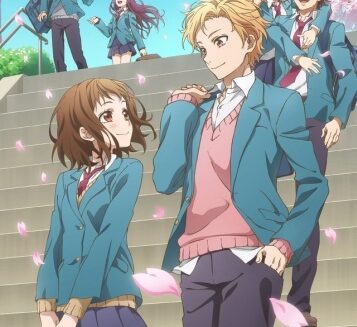 This series covers the story of two individuals, Aida Miou and Serizawa Haruki. In spite of being very close to each other, both of them never go bast that boundary to get into a relationship.
As they reach their last year of high school, they, along with their friends, try to decide their futures and how to face the emotions that they had been hiding from.
Aida and Serizawa seek to go beyond the barrier that they have set between them.
---
10) Just Because!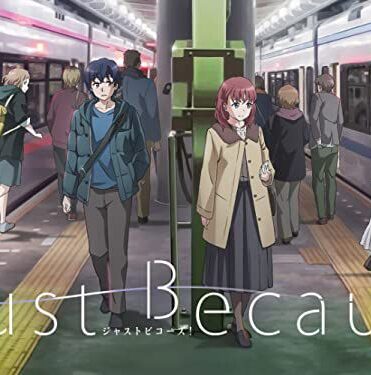 Izumi Eita has just moved back to his hometown after being away for almost four years, after which he reunites with all his friends, including his middle-school crush, which he had never confessed to, Natsume Mio.
But her feelings for someone else form a web that all the characters have to navigate through to arrive at the point that they would truly be happy in.
---
9) Kimi no na wa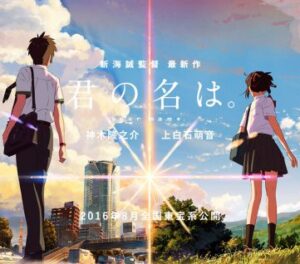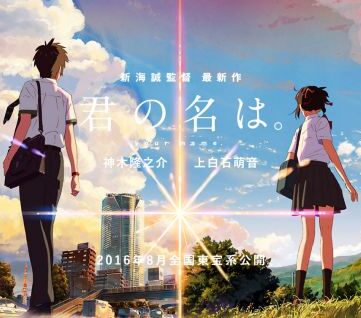 Makoto Shinkai's most famous movie, Kimi no na wa or Your Name, is one of the highest-grossing films of all time in Japan.
It shows the story of Miyamizu Mitsuha from a rural village and Tachibana Taki from Tokyo as they swap bodies in their sleep.
With brilliant animation and a satisfying ending, this movie has set many records with the way it shows the relationship that develops between Taki and Mitsuha as they exchange not just their bodies but also their very lives.
---
8) Kokoro Connect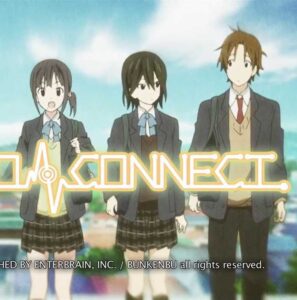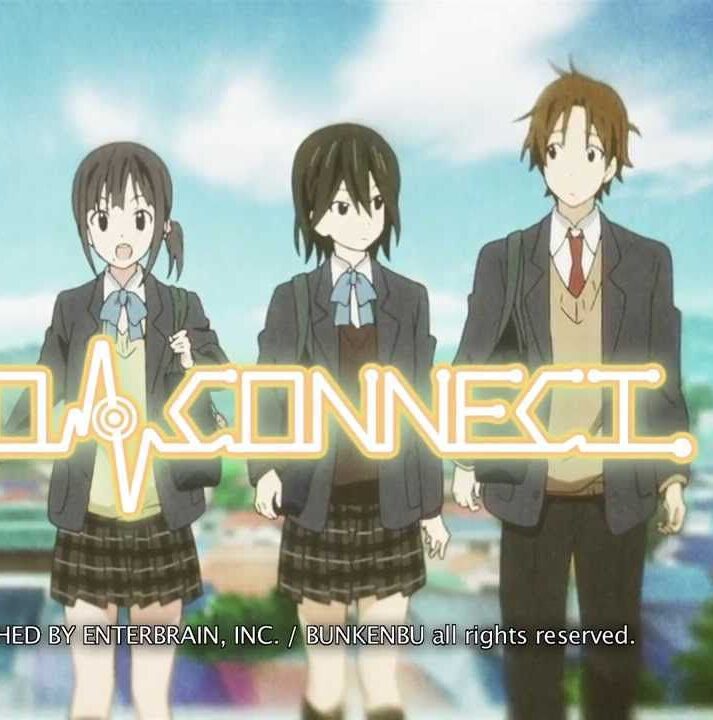 Kokoro Connect is much more than a simple romance of two people falling in love.
As the five members of the Student Cultural Society seem to randomly swap bodies with each other, they are made aware of each other's emotional scars and problems, which creates rifts and dissonance among all five of them.
But in the end, these issues bring them together as they start understanding each other and caring for them.
---
7) Oreshura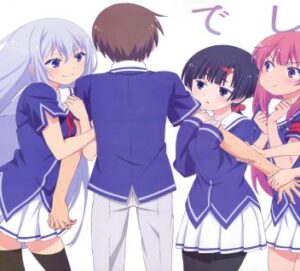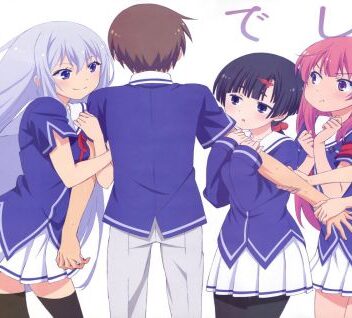 This series follows the story of the high school boy, Kido Eita, as he tries to go through high school without getting involved in any kind of love or romance, curtesy of the past trauma left behind by his parents getting divorced, finding new partners and leaving him behind.
But this plan goes awry when he is approached by the most popular girl in school to get into a fake relationship to make people stay away from her.
As Eita tries to balance this with the other girls vying for his attention, the story often takes hilarious turns and manages to be a good watch.
---
6) Rakudai Kishi no Cavalry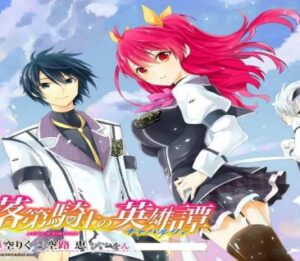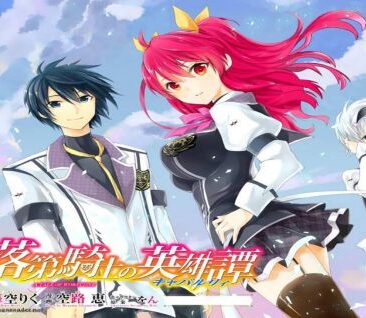 A fantastical tale set in a world where there are some humans who have supernatural abilities where they can materialize equipments known as "Device."
From their souls, the story follows Kurogane Ikki, the worst student at school, ends up becoming the roommate of the best student, Stella Vermillion.
One can see how Kurogane tries to overcome the label that he is given by working hard and is helped by Stella, and their friendship ends up developing into something deeper.
---
5) ReLIFE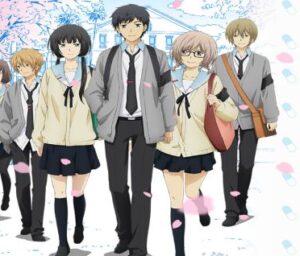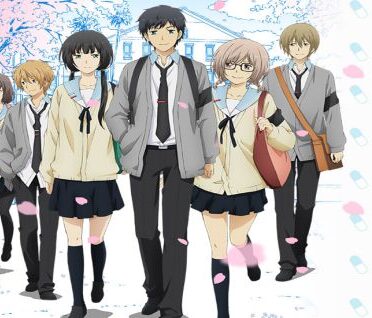 A manga written in the format of a webtoon and later adapted as an anime, ReLIFE is about the 27-year-old Kaizaki Arata who is offered the chance to make himself look ten years younger so that he can go back to high school and redo his life.
He takes up the offer and what follows is his second time as a high school student where he makes several new friends and learns things that help him become a better person.
Hishiro Chizuru is his classmate, and she also becomes the person he trusts the most and also considers her the closest to him as their friendship keeps getting stronger.
---
4) Bunny Girl Senpai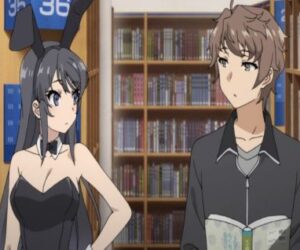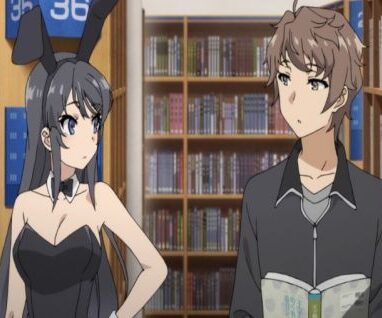 Rascal Does Not Dream of a Bunny Girl Senpai or just Bunny Girl Senpai as it is usually called is a shows that has elements of magical realism.
It follows the story of Azusagawa Sakuta when he meets a girl dressed as a bunny girl in the library where no one else can see her.
She ends up being Sakurajima Mai, a very famous child actress but afflicted with the "Adolescence Syndrome," which makes people forget about her.
In the course of the story, Sakuta and Mai end up falling in love and come across a number of other friends who also suffer from this problem.
---
3) Toradora!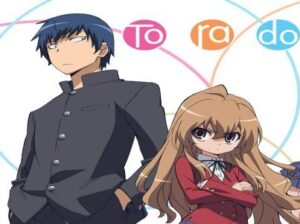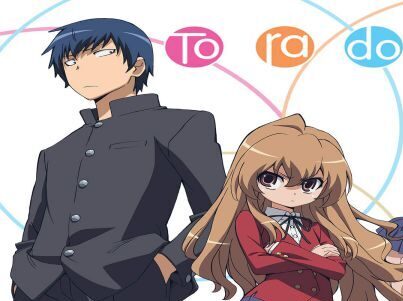 Another classic romance anime, this story is about Takasu Ryuji and Aisaka Taiga as they each try to help each other get closer to their crushes, who are each other's best friends.
But all of their plans usually backfire, and slowly both of them start getting closer to each other.
Having multiple lighthearted moments, this show is about looking beyond physical appearances as the two of them find something that others fail to see in each other.
---
2) Yesterday wo Uttate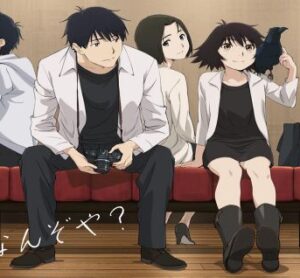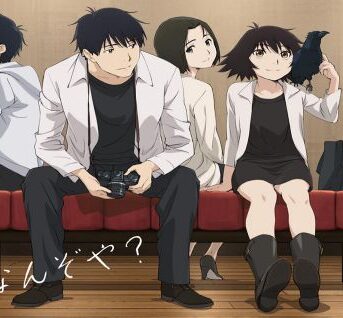 A series about coming to terms with the past as well as face the future which is about to come, Yesterday wo Utatte or Sing "Yesterday" for Me.
It goes beyond a simple romance anime and tries to unravel complex human emotions that are usually left behind by painful past and histories.
It tells the story of Uozumi Rikuo who works at a convenience store and his attempts to try to get in touch with his old friend Morinome Shinako who has her own troubles.
---
1) Oregairu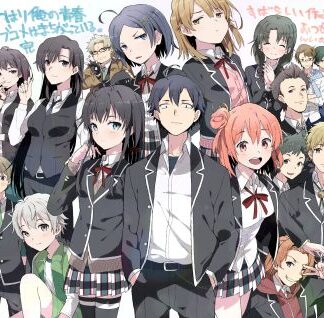 Yahari Ore no Seishun Lovcom wa Machigatteiru or Oregairu as it is shortened as follows the story of the pessimistic, cynical and introverted Hikigaya Hachiman who is forced to join his school's service club by his teachers.
There he is joined by two other girls, each with their own problems, and this series follows their journeys as they struggle to bring some semblance of stability in their lives with each other's help.
Hikigaya might be the opposite of how a stereotypical romance protagonist is supposed to be, but it this realism that makes him one of the most loved characters of all time.
This is a summary of the Top 30 Romance Anime with a happy ending. You can go through any of these anime.
They all have good and extraordinary plots. Fans can watch many of the anime officially from Crunchyroll or Funimation. We will back with another Top 30 article. Till then stay tuned with us.
References-
Image Source | MAL, IMDb, ANN
---
Do small things with great love.
Follow us on Twitter for more post-updates.
Also Read: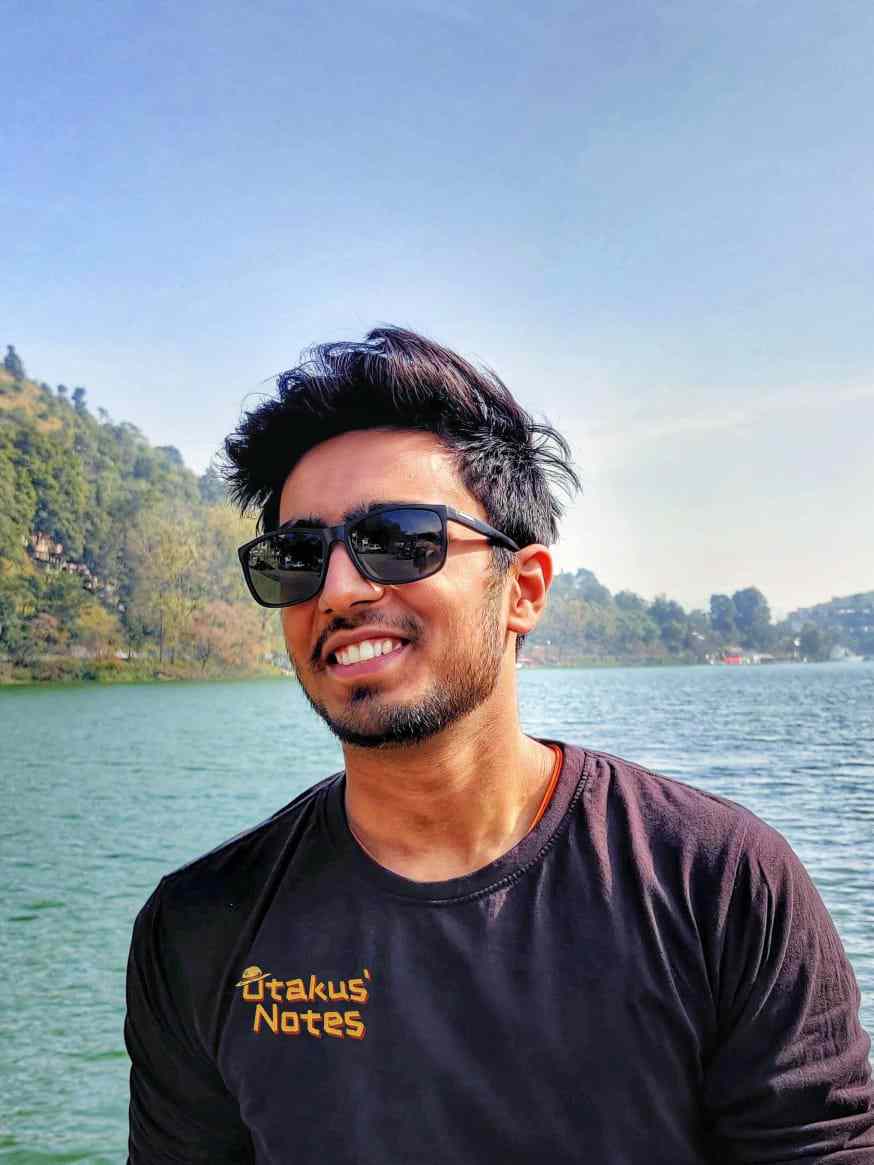 Engineering edified me dreams' propelling. And being an Otaku, a superlative dream of mine engulfs experiencing anime to its deepest quintessence and inditing my perspective towards it. Ultimately, anime blogging carved a path towards my desire and made me stand up to you.