Korean animes and webtoons are slowly taking place in fans' hearts nowadays with their tight storyline and great characters. Hence, we present a list of the Top 10 Best Korean Anime on Netflix.
These animated shows and movies come from a wide variety of genres and cover many themes. If any of these shows are not available on your country's Netflix, just use a VPN. That should solve that problem asap. Providing fans with important information on anime is our duty; that's why we present our picks for the Top 10 Best Korean Anime on Netflix.
When it comes to using a VPN, we recommend using PIA VPN. You can use this link to avail heavy discounts.
Top 10 Best Korean Anime on Netflix-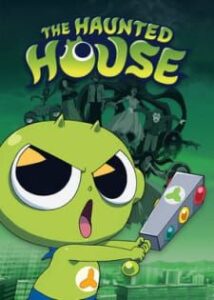 Two siblings live in a house haunted by ghosts. And, Shinbi, a goblin that lives there as well, becomes their friend. He feeds on the magical energy that resides in the house.
Hell breaks loose when the siblings eat the goblin's taffy which makes them see ghosts. Now they must work with their goblin friend to drive away these ghosts. 
The goblin also gives them ghost balls that can summon the defeated ghosts to help them. This is a fun and adventurous Korean anime that anime fans can enjoy on Netflix.      
---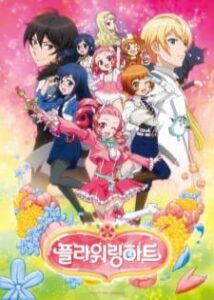 This Korean anime on Netflix is a magical girl series. Here we see Ari, a girl who likes to dress up, having problems with her club. 
With her friends Min and Suha, she wishes to open a problem-solving club to help others. But that idea is turning into a flop as no one seems to have any problems. Her life changes when one day, she gets the task to save the world from negative energies. 
---
Must Read – (2021) Top 20 Best Korean Manga of all time Ranked
---
This entertaining and comical Korean anime on Netflix focuses on the love life of an 11-year-old. Pucca is the daughter of the owner of a Chinese noodle house. 
She is in love with her local ninja in training Garu. She can go to any lengths to receive kisses from him. He actively tries to dodge her advances and, most of the time, avoids her affections. We see Pucca's many attempts at securing Garu's love while experiencing adventures along the way.
---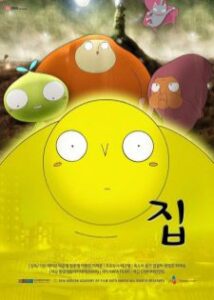 The House is a Korean anime on Netflix that is oddly reminiscent of the movie Spirited Away. Here, we see a woman called Ga-young moving into an old town. Here, she meets Zipsin, a spirit who lives in a house that the city will soon demolish, along with Ga-young's house.
Now, Zipsin and Ga-young both try to contact more spirits as they desperately try to save their homes. They do come up with a way and, that is to make more people believe that magic exists.  
---
6) Pororo the Little Penguin –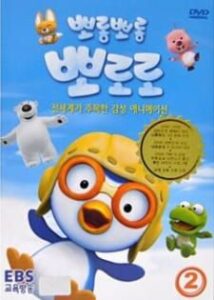 Pororo the Little Penguin is a wildly famous children's Korean animated series that is available on Netflix. This anime is about an adventurous penguin called Pororo who one day finds an egg.
He takes it home to eat it, but then to his surprise from it comes out a baby dinosaur. But they soon become friends and go on different adventures with their other animal friends. This anime delivers moral lessons with every episode, and hence it is great for educating children while entertaining them.  
---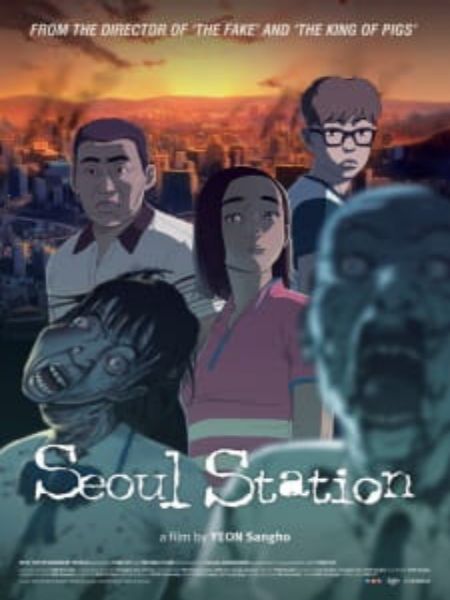 This horror Korean anime movie on Netflix is an absolute treat for gore fans who love to witness bloodshed. This movie takes place just before the incidents of Train to Busan, the South Korean film. 
It depicts the zombie apocalypse more closely and narrates its origin. Here, we see a desperate father trying his best to find his daughter, Hye-sun, who ran away from home.
He does find her when a guy tries to pimp her to him, who happens to be Hye-sun's boyfriend. But just before their fated reunion, the apocalypse breaks out, throwing everything into chaos. Now they must survive the zombies and stay alive.
---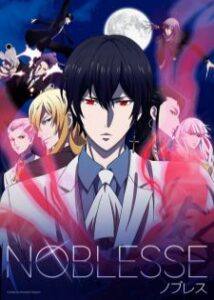 This Korean anime on Netflix is based on the very famous webtoon of the same name. It centers around Rai, a vampire noble who was asleep for hundreds of years. Upon waking up from his slumber, he finds himself in the modern world. And, hence, he has zero ideas about his surroundings.
His servant enrolls him in a school to hide his identity and save him from an organization after his blood. Now he must protect himself and his newfound friends from them as well.   
---
Must Read –  Top 15 Best Josei Romance Anime to watch on Crunchyroll 2022
---
3) Daisy: A Hen into the Wild –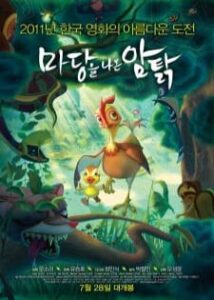 Daisy: A Hen into the Wild is another really good Korean anime series on Netflix. At first, some might mistakenly think that it's for children but, it deals with mature concepts like motherhood and freedom.   
This story centers around Daisy, a hen who resides on a chicken farm and lays eggs there. She really wishes to be a mother someday, but sadly she can not incubate her eggs.  
Hence, she comes with a plan to fake her death so that she can be released. Later, she helps a duck lay her eggs, and Daisy becomes the mother of the duckling. But being a mother is not so easy as there are many trials that Daisy has to face first. 
---
2) The God of Highschool –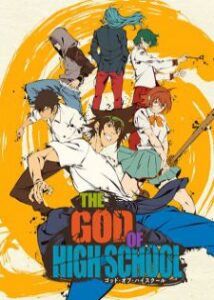 The God of Highschool is one of the best Korean anime that is available on Netflix. It centers around a tournament that takes place to decide the best fighter in high schools.
Stakes are as high as they can get, as the winner of the tournament will have one of their wishes granted. Jin Mo-Ri, a taekwondo expert, joins this battle and even makes friends with two participants. 
Rather than the prize, Mo-Ri is more excited about fighting the battle with powerful opponents. And, it is only later that he discovers the actual secrets behind the tournament itself. 
---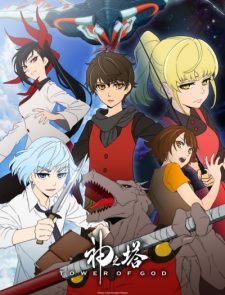 Tower of God is another Korean anime on Netflix that is based on a famous webtoon. It tells the story of Twenty-Fifth Bam, a young boy who lived in a dark cave his entire life. 
So when Rachel comes into his life bearing light, he experiences things that he has never experienced before. But Rachel leaves him to enter the mysterious tower.
The tower summons special people and grants any of their wishes. But for the sake of Rachel, Bam opens the gates to this tower himself and enters it without knowing what awaits him in there. 
We hope we were able to provide apt recommendations to curb your boredom. Stay tuned for more exciting and helpful articles on your favorite anime/manga/manhwa.
---
Do small things with great love.
Follow us on Twitter for more post updates.
Also Read-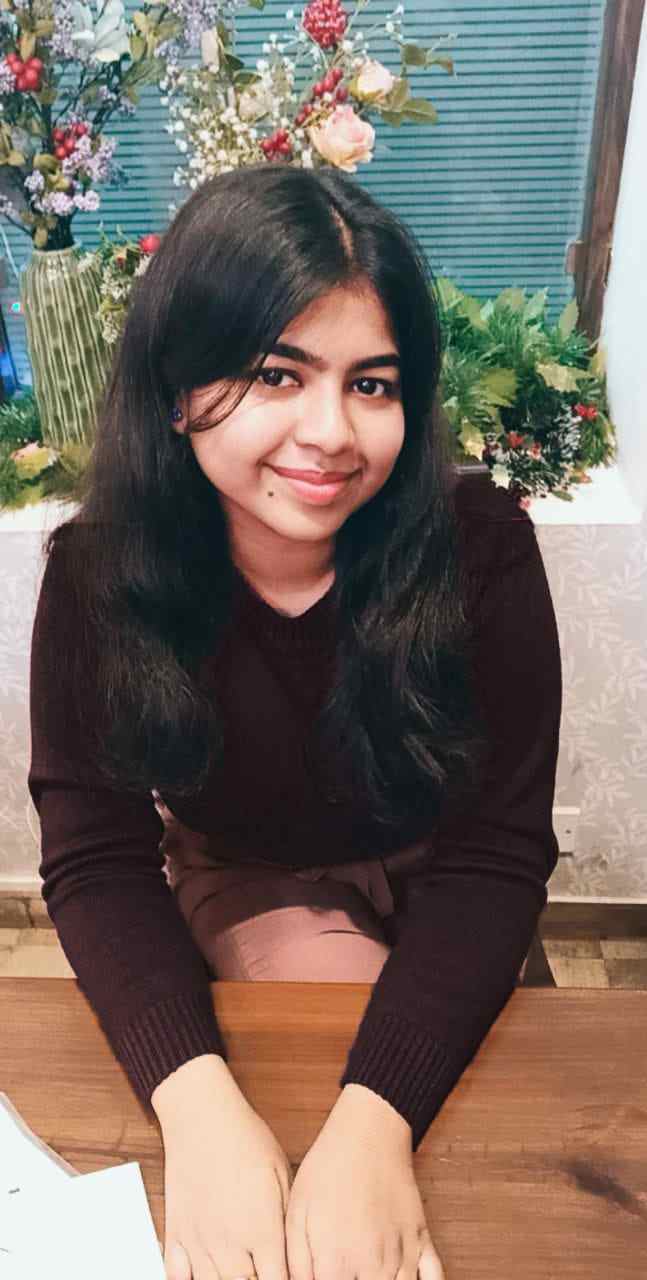 When I'm not writing for Otaku'sNotes, I can be found reading manga, watching anime, and shipping anime couples like there's no tomorrow. I also occasionally venture out whenever I need a reality check, but then soon, I find myself creeping back into my cozy abode. Nonetheless, I'm happy that I can write about my favorite topics and share my articles with enthusiastic readers.