Last updated on January 4th, 2023 at 12:24 am
There are many streaming platforms where you can watch your favorite anime, but if you prefer watching dubs over subs, then FUNimation is the website where you can watch unlimited dubbed anime. After signing up, you'll easily access all of Funimation's content. Its collection is convenient as its library is constantly growing. So here is the list of top 10+ dubbed anime on Funimation that you can watch; the list is ranked based on IMDb ranking.
11) Terror in Resonance (7.8)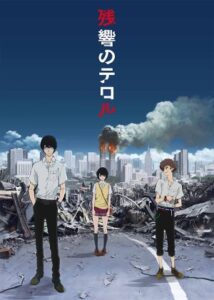 First on this list of dubbed anime on Funimation is Zankyou no Terror. The reason why people should watch this anime is that it earned it. And if you're into psychological fiction and thriller or want a change of genre, you should watch it, as they did an excellent job with it. 
Zankyou no Terror is an absolute gem. It treats moral dilemmas and anti-heroism with unusual delicacy. It highlights every quality in character and emphasizes the good, terrible, and ugly.
It is intense enough by itself to allow audiences to experience feeling natural instead of pushing the characters' emotions onto them. 
The plot is based in an alternate world; Tokyo has been ravaged by a horrific terrorist strike, with the sole clue to the perpetrators' names being a peculiar film broadcast on the internet. 
The authorities, perplexed by this ambiguous signal, are powerless to prevent the panic from spreading throughout the public. While the world seeks a criminal mastermind to blame for this tragedy, two mystery kids – kids who shouldn't even exist – carry out their evil plan with perfection.
 Tagged with the name Nine and Twelve, the two join to form "Sphinx," a covert entity swore to awaken the people from their slumber – and fire the trigger on this Earth.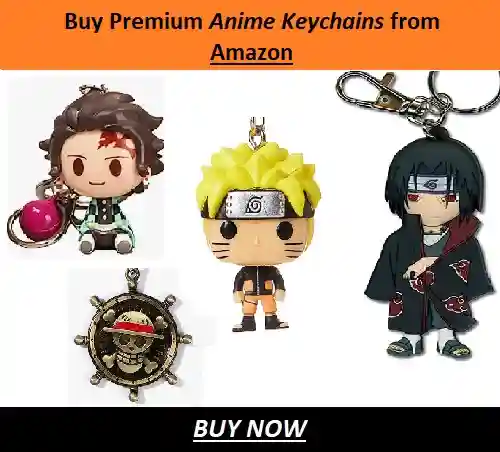 Number of Episodes: 11
---
10) The Melancholy of Haruhi Suzumiya (7.8)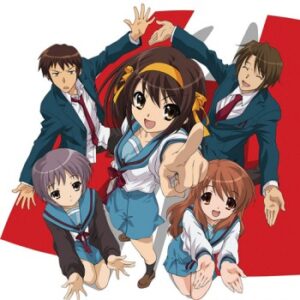 The Melancholy of Haruhi Suzumiya, a bizarre science-fiction anime from 2006 about a high school club exploring supernatural entities, captivated the internet population. Haruhi's success is primarily due to lucky timing. This anime took the internet by storm when it was released.
One thing about this show is that it blurs the barriers between reality and fiction in a way that no previous anime had done before. Because of advances in digital editing, the anime appeared "real" in ways that earlier anime did not.
 In fact, Haruhi was among the first prominent anime series to spark the phenomena of anime pilgrimage sites, in which fans travel to places represented in an anime. 
The story starts with Kyon, who is a student in high school that is drawn into the circle of his extremely quirky classmate Haruhi and her willingness to do anything for entertainment.
 After he is coerced into starting a club, he discovers that she is the target of several time-travelers, espers, and aliens—all of whom she is unaware are nearby—as well as anything she does to entertain herself. 
Number of Episodes: 14
---
9) Hyouka (7.8)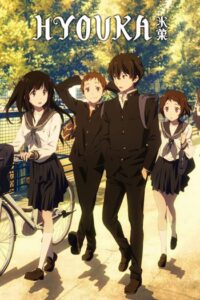 To begin with, the first thing you'll realize about Hyouka is that the anime visuals look great. The plot may appear simple at first, but it is well worth seeing. It's a slow-paced slice-of-life anime with amazing animation, a beautiful soundtrack, and even better storytelling. 
The plot is straightforward: Houtarou Oreki is a freshman in high school and has only one goal; to live a grey existence by not wasting his energy as much as possible. 
His calm and quiet days are cut short after his older sister, Tomoe, pressures him to save the Classics Club from dismantlement as she was previously a member of that club. 
Oreki's issue appears to be over when he walks inside the clubroom and sees that his classmate Eru Chitanda has already joined. Despite fulfilling his commitment, Oreki becomes captivated by Chitanda's inquisitive and lively nature and soon joins the group on his own decision. 
Hyouka, along with the members of the Classics Club, unravels the small yet fascinating mystery that surrounds their daily lives, fueled by Chitanda's unquenchable curiosity.
Number of Episodes: 22
---
8) Assassination Classroom (8.0)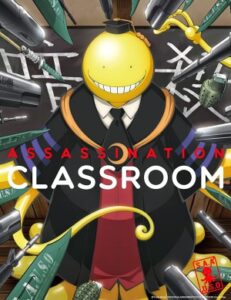 Assassination Classroom is jam-packed with thrilling action, amusing humor, and heartbreaking emotional scenes. All of the characters left a lasting impression. 
It's unrealistic to have a teacher like Koro-sensei, but the teachings he and his fellow characters in anime deliver are priceless. The show provides insights regarding how to improve our school system, which is centered on standardized exams and excessive academic expectations for students.
It is a must-watch anime, as a person can learn a lot from it, along with some heartfelt laughs and emotional moments.
The story portrays the everyday life of an extraordinarily strong octopus-like creature who works as a middle school homeroom teacher and his pupils who are committed to assassinating him in order to save Earth from destruction. 
Number of Episodes: 22
---
7) That Time I Was Reincarnated as A Slime (8.2)
This anime is truly amazing; it has the ideal blend of humor, adventures, action, and lightheartedness. Not only do all of the settings and characters appear distinct and wonderful, but the animation itself is really flawless and exciting. 
The plot and characters are both intriguing. This anime is fantastic and beautifully exemplifies how the Isekai genre should really be executed. With an intriguing story, a hilarious protagonist, and an amusing plot. This is a great anime to watch when you want to relax and take it slow.
The plot follows Mikami Satoru, a business worker who is destroyed by a random criminal and reincarnated in another universe. However, he is resurrected as a slime. Flung into this new world and given the name Rimuru, he sets out on a mission to establish a society that welcomes all kinds of species.
Number of Episodes: 24
---
6) Hellsing Ultimate (8.3)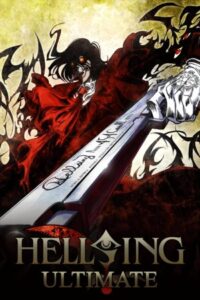 It's an incredible anime about a fantastic main character who is a vampire that hunts and eliminates vampires who don't deserve to be vampires. Each character in the series seemed interesting, and each of them had a redeemable aspect about them. It is beautifully written, elegantly produced, and wonderfully dubbed. 
There are vampires. Hellsing, a covert organization, funded by the British government, is tasked with concealing that terrifying truth and protecting the completely oblivious public. Hellsing possesses secret weapons in addition to its own personal force.
 Hellsing has been keeping Alucard, an extraordinarily powerful vampire, for decades. He doesn't know how he feels about serving the Hellsing, but he loves his work as a vampire hunter. Integra Hellsing, the present head, is generally more than competent in carrying out her responsibilities, but vampire activities have rapidly grown. 
Tragically, the issue is much more troubling than she might have anticipated. Since their supposed extermination over 50 years ago, a group long assumed to be dead has been conspiring in secrecy. Planning to bring England and possibly the rest of the world to global war. 
Number of Episodes: 10
---
5) My Hero Academia (8.4)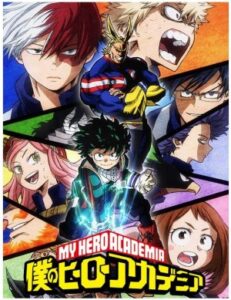 It combines the finest elements of Shonen anime with superhero stories in a way that seems genuine, engaging, and amusing. Of course, the show has its shortcomings, but it's fresh and exciting, and it performs what it does well. 
Izuku Midoriya, a fan of superheroes, is powerless in a world packed with them. But, after Izuku, the quirk-less dreamer, obtains the abilities of the world's strongest hero, All Might, his dreams of becoming the greatest superhero become a reality. 
Izuku comes to realize that being a hero is far more challenging than it seems after enrolling in the U.A. high school for heroes. 
Number of Episodes: 113
---
4) Steins;Gate (8.8)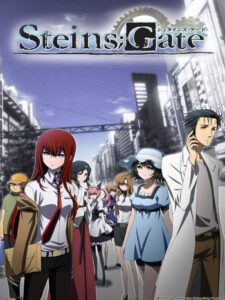 Steins;Gate is a brilliant time travel narrative because it outlines the principles early on and delivers an incredibly engaging story. It's pretty unusual and nicely done because it mixes so many fundamental elements, urban legends, and conspiracies into its storyline.
The series includes very likable characters with great chemistry among them, a wonderfully written and well-performed storyline with a few fantastic twists and turns. Luckily this is available as dubbed anime on Funimation.
Okabe Rintarou is the central protagonist who identifies as a self-described "crazy scientist." The plot of Steins; Gate revolves around the dangers of time travel and the repercussions of exploiting it. 
Number of Episodes: 26
---
3) One Piece (8.9)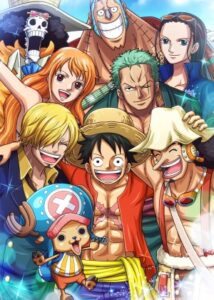 The anime series One Piece has grown to become one of the greatest and most well-known in the world. Fantastic storytelling and world-building is the reason for its popularity. 
One Piece's reputation stems from its descriptive storyline, engaging characters, and imaginative settings. The characters in One Piece are perhaps the most fun element of the story.
True to its Shonen genre, One Piece blends action and drama, as well as some quirky humor, in unique scenarios. The show might seem long for those who haven't watched it, but to the fans, it never seems to be long enough.
The plot revolves around Monkey D. Luffy, a young boy made of rubber due to eating a Rubber-Rubber devil fruit. He is motivated and inspired by his childhood idol, the fearsome pirate, the Red-Haired Shanks.
Building himself a crew while sailing and fighting the world government and other pirates throughout the journey to discover the legendary treasure, the One Piece, and declare himself King of the Pirates to the world. 
Number of Episodes: 1033+
---
2) Attack on Titan (9.0)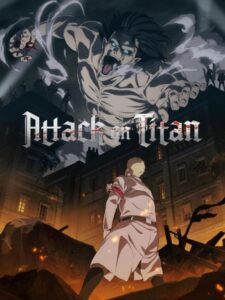 The plot is well-constructed and of consistently high quality. The revelation process and storyline progression are absolutely superb. The storyline is skillfully built from the beginning, demonstrating the narrative, which is well penned and amazingly structured. This is one reason the show has a vast and dedicated fan following.
Attack on Titan breathes new life into the outdated Shonen genre. And although it's a cliché of a story, it manages to provide far more than the audience would expect. Aside from its excellent plot, Attack on Titan features some of the most lively and intriguing characters ever developed. 
Everything is flawless, from the art of the characters to the visual skills. Each picture, particularly the action parts, is produced with reasonable effort. Overall, Attack on Titan is a terrific anime. It has measured up to the expectations. 
The story takes place in a world where humanity is compelled to dwell in towns encircled by massive walls to defend them from monstrous man-eating humanoids known as Titans; the plot follows Eren Yeager, who swears to annihilate the Giants after they wreck his hometown and slaughter his mother.
Number of Episodes: 86
---
1) Full Metal Alchemist: Brotherhood (9.1)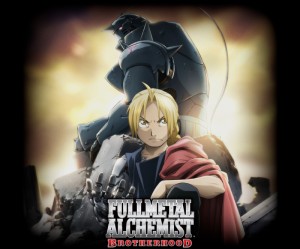 Fullmetal Alchemist Brotherhood is incredibly famous due to its fantastic narrative, amazing story execution, and satisfactory ending. It consistently ranks in the top three for a good reason. 
Two young brothers, Edward and Alphonse Elric, were deserted by their father as children and stayed with their mother in the little town of Resembool. They attempt to revive their mother through alchemy, a technique that enables the transformation of physical matter from one form to another after she passes away from a severe disease.
 Edward loses his brother while trying to revive his mother but only manages to save his brother's soul by losing his arm and a leg. He goes on a journey to retrieve his brother's body. 
Number of Episodes: 64
This list is based on Dubbed anime on Funimation. Hope you enjoyed going through the list! We will be back with another similar post. Till then, stay tuned, healthy, and read the articles below.
Image Source: IMDb, MAL
---
Do small things with great love.
Follow us on Twitter for more post updates.
Also Read-