Last updated on January 4th, 2023 at 12:24 am
This post is updated based on new information.
Anime tends to bring out all emotions in a person. From joyous moments to heartbreaking scenes, anime can make one feel no lack of emotions. Some fans love anime that tends to bring out feelings from them, and for that, primarily sad anime is preferred.
Even most shounen tends to be very emotional like One Piece and Gintama, but in this article, we will specifically look at anime which are the most depressing. In this post, we will discuss the Top 15 saddest anime on Funimation that will make you cry.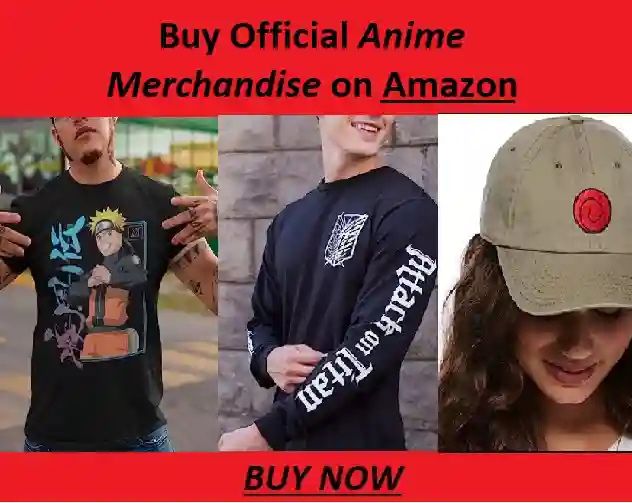 Let's look at some of the saddest anime available on Funimation that will force you to shed a tear. Funimation requires you to use VPN to access its site.
The ranking is based on their IMDb scores.
---
Must Read- Top 10 Best Zombie Anime on Funimation, Crunchyroll & Netflix 2022
---
15) Chrono Crusade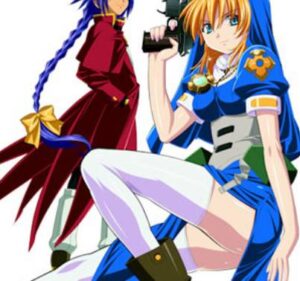 It is 1928 A.D. The spot is New York, U.S.A. The financial thriving brought after the Great War likewise elevated the presence of something far hazier and considerably more evil: the demonic Sinners.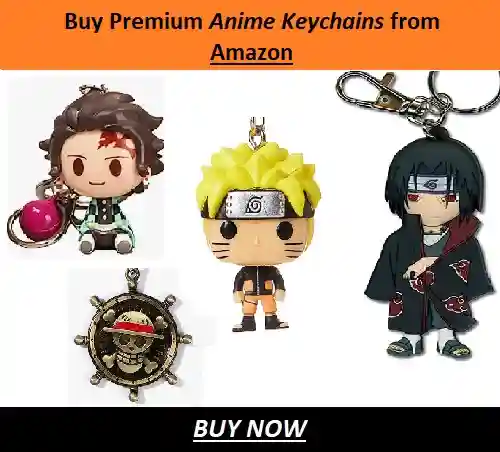 The Magdalene Order is an association that fights against these supernatural creatures. Two of its exorcists are Rosette Christopher and her associate, Chrono. 
They're on a journey to find Rosette's missing brother, Joshua, although they find themselves out of place in the association and tend to mess things up. Their connections, mysteries, and destinies must be uncovered over time.
IMDb ratings- 7.1
Genre- Action, Romance, Supernatural
Number of Episodes- 24 Episodes
Studio- GONZO
---
14) Plastic Memories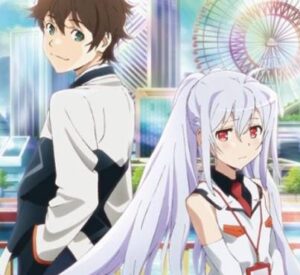 The plot of the show is about the making of androids that are beyond difficult to differentiate from humans. Nonetheless, the fundamental distinction is that they have an exceptionally short limited life expectancy.
They can live for a limit of around nine years, and some change. The hero falls head over heels for one of these androids, and we watch him come to terms with the fact that his time with her is limited.
IMDb ratings- 7.4
Genre- Comedy, Drama, Romance, Sci-Fi, Slice of Life
Number of Episodes- 13 Episodes
Studio- Doga Kobo
---
13) Angel Beats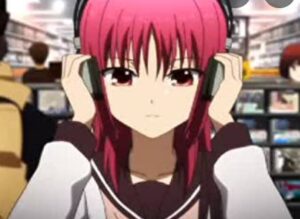 Otonashi awakens in the afterlife to discover he has no recollections of his life before death. Frantic to get by in a conflict that could yield another sad destiny, he joins the SSS in the fight against Angel, whose fighting against the citizens of the afterlife for a more significant cause.
As Otonashi battles to recuperate his memory and get familiar with this world, he observes that not everything is as it had appeared.
IMDb ratings- 7.6
Genre- Comedy, Drama, Action, Supernatural
Number of Episodes- 13 Episodes
Studio- P.A. Works
---
12) Orange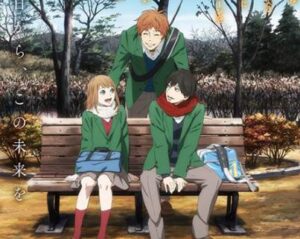 At the point when sixteen-year-old Takamiya Naho gets a puzzling letter, professing to be from her 27-year-old self, her life is abruptly tossed into transition.
The letter informs her about a new student named Naruse Kakeru joining her class and protecting him for he will be someone significant in Naho's future. Naho should choose what to think about the letter and its secretive warning and what it implies for her future, yet for Kakeru's also.
IMDb ratings- 7.6
Genre- Drama, Romance, Supernatural
Number of Episodes- 13 Episodes + 1 Movie
Studio- Telecom Animation Film
---
11) Terror in Resonance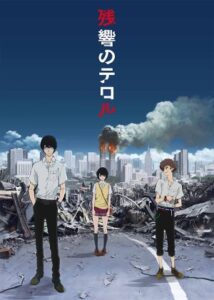 Painted in red, "VON" is all that is abandoned after a fear assault on a nuclear plant in Japan. The public authority is broken by their failure to act, and the police are left wildly looking for ways of getting hold of the culprits.
Citizens are confused until, a half year after the fact, an unusual video is posted on the internet. In it, two boys who identify themselves as "Sphinx" straightforwardly challenge the police, threatening to cause a large-scale attack on Tokyo with massive destruction across the city.
IMDb ratings- 7.9
Genre- Drama, Mystery, Psychological, Thriller
Number of Episodes- 11 Episodes
Studio- MAPPA
---
10) Assassination Classroom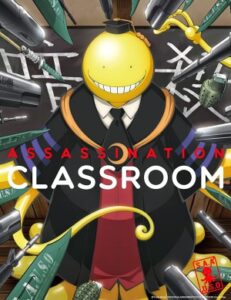 The group of misfits, Class 3-E, have been tasked with the most important mission in human history- take away the life of their teacher. Koro Sensei, the tentacled alien, has destroyed the moon and is threatening to destroy Earth if his demand is not met. The demand was his death. Will the class be able to end the best teacher they have ever had?
IMDb ratings- 8.0
Genre- Action, Comedy, Drama, Supernatural
Number of Episodes- 47 Episodes
Studio- Lerche
---
9) Serial Experiments Lain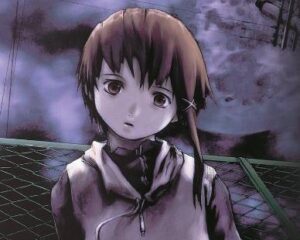 Lain Iwakura has all the earmarks of being a standard young lady, with practically no involvement in computers. However, the abrupt suicide of a classmate, joined with various peculiar events, plots to maneuver Lain into the universe of the Wired, where she continuously discovers that nothing is what it is by all accounts, not even Lain herself.
IMDb ratings- 8.1
Genre- Drama, Mystery, Psychological, Sci-Fi, Supernatural
Number of Episodes- 13 Episodes
Studio- Triangle Staff
---
8) Anohana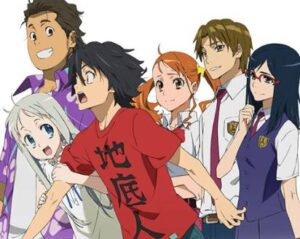 Anohana tells the narrative of a group of beloved friends, presently teenagers, endeavoring to adapt to the absence of their companion Menma, who passed on when they were kids.
Five years after Menma's demise, the group of friends has separated, yet the ghost of their tragically missing companion may very well be to the point of uniting them.
The group reunites so Menma can at long last make her desire and move on while simultaneously giving her companions the conclusion they need to continue without her.
Throughout the story, we perceive what Menma's demise meant for every one of her companions, as they accept their powerlessness to adapt and conquer their sensations of responsibility.
IMDb ratings- 8.2
Genre- Drama, Romance, Slice of Life, Supernatural
Number of Episodes- 11 Episodes + 1 Movie
Studio- A-1 Studios
---
7) Welcome to the NHK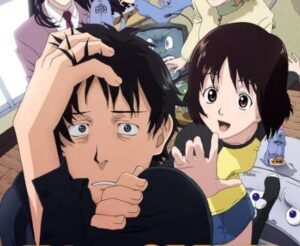 Sato Tatsuhiro is a drug addict shut-in who thinks an evil association, NHK (Nihon Hikikomori Kyoukai), is the reason for every one of his concerns!
He falls for a young lady, Misaki, whom he believes is attempting to take his life, yet he doesn't have the confidence to talk to her or trust her. He shuts himself in his room, living in his own world of manga, anime, and pills. Only Misaki can ward him from keeping himself locked in his room.
IMDb ratings- 8.3
Genre- Drama, Romance, Slice of Life, Psychological
Number of Episodes- 24 Episodes
Studio- GONZO
---
6) Sangatsu no Lion
Rei Kiriyama is a 17-year-old kid who, as of late, began living alone, financed by his pay as an expert Shogi player. 
Regardless of his autonomy, however, he's yet to develop emotionally, and his concerns keep on tormenting him in his everyday existence. Familiar with Rei are the three Kawamoto sisters: Akari, Hinata, and Momo. 
Unlike Rei, they live joyfully in their humble home, which they energetically welcome Rei into as though he were one of their own. As often as possible, he visits the family, associating with them and getting the sort of care and friendship he never entirely had while under his foster home.
IMDb ratings- 8.4
Genre- Drama, Slice of Life
Number of Episodes- 44 Episodes
Studio- Shaft
---
5) Your Name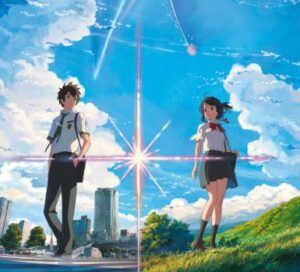 Mitsuha Miyamizu, a high school girl, longs to be a boy in Tokyo-a fantasy that stands as an apparent difference from her current life in the countryside. In the city, Taki Tachibana carries on with a bustling life as a high school understudy while shuffling his part-time work and hopes to become an architect.
At some point, Mitsuha finds herself living her dream life in Tokyo- in Taki's body! Meanwhile, Taki wakes up in Mitsuha's body in the boring countryside. In the quest for a response to this bizarre peculiarity, they start to look for each other.
IMDb ratings- 8.4
Genre- Drama, Romance, Supernatural
Number of Episodes- 1 Movie
Studio- CoMix Wave
---
4) Erased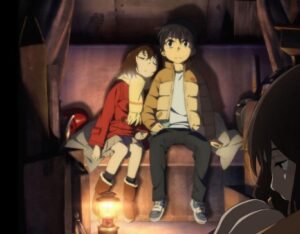 Erased is also one of the saddest anime on Funimation. Satoru Fujinuma is a 29-year-old struggling manga artist who's had it rough since making his debut. In any case, that was by all accounts not the only thing in his life that Satoru had a disappointing outlook on. 
He has a remarkable ability to prevent accidents by being sent back in time before the accident happened, repeating continuously until the mishap is prevented.  At some point, he engages in a mishap that has him suspected as the murderer. 
He somehow manages to send himself back in time just before his schoolmate Kayo Hinazkui disappeared mysteriously in order to save the person. Satoru leaves on another mission: saving Kayo and tackling the secret behind her vanishing.
IMDb ratings- 8.5
Genre- Drama, Mystery, Psychological, Thriller, Supernatural
Number of Episodes- 12 Episodes
Studio- A-1 Pictures
---
3) Your Lie in April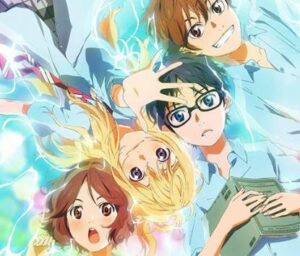 Kosei Arima was a piano virtuoso until his mom passed on, totally changing his reality. He abandons the piano and lives a dull, repetitive life. At some point, he meets Kaori Miyazono, a unique violin player who plays an unconventional style. Would she be able to take Kosei back to playing the piano and return Kosei to his beautiful world?
IMDb ratings- 8.5
Genre- Drama, Music, Romance, Slice of Life
Number of Episodes- 22 Episodes
Studio- A-1 Pictures
---
2) Violet Evergarden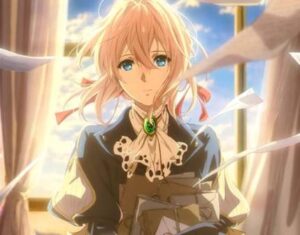 Violet Evergarden is one of the saddest anime on Funimation. It was raised explicitly to be a weapon utilized against adversaries. In any case, as the war finds some conclusion, she needed to track down another reason for her life after recuperating from her injuries. She starts to function as an Auto Memory Doll, which is a job that interprets individuals' emotions into words on paper.
IMDb ratings- 8.5
Genre- Drama, Fantasy, Slice of Life
Number of Episodes- 13 Episodes + 1 Movie
Studio- Kyoto Animation
---
1) Steins;Gate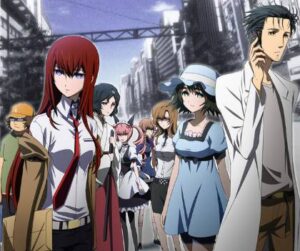 Stein; Gate is the saddest anime on Funimation. It recounts the tale of Okabe Rintarou, a self-announced mad scientist who inadvertently finds a method for changing the past by sending supposed D-mails.
In the wake of utilizing the D-mails, Okabe and his friends discover that when you screw with time, it will mess you back.
Okabe must beat the odds to save his cherished companion Mayuri and winds up watching her die over and over. Ultimately, he ends up at a fork where he has to decide between Mayuri and the girl whose life he saved when he sent the first D-mail.
The girl who's been assisting him this time, the one he fell in with loving with, Makise Kurisu.
IMDb ratings- 8.8
Genre- Drama, Psychological, Sci-Fi, Thriller
Number of Episodes- 49 Episodes
Studio- White Fox
These were the saddest anime one can find on Funimation, which tend to bring most of the fans to tears. We hope you like the post. Stay tuned with us for more such articles.
---
Do small things with great love.
Follow us on Twitter for more post updates.
Also Read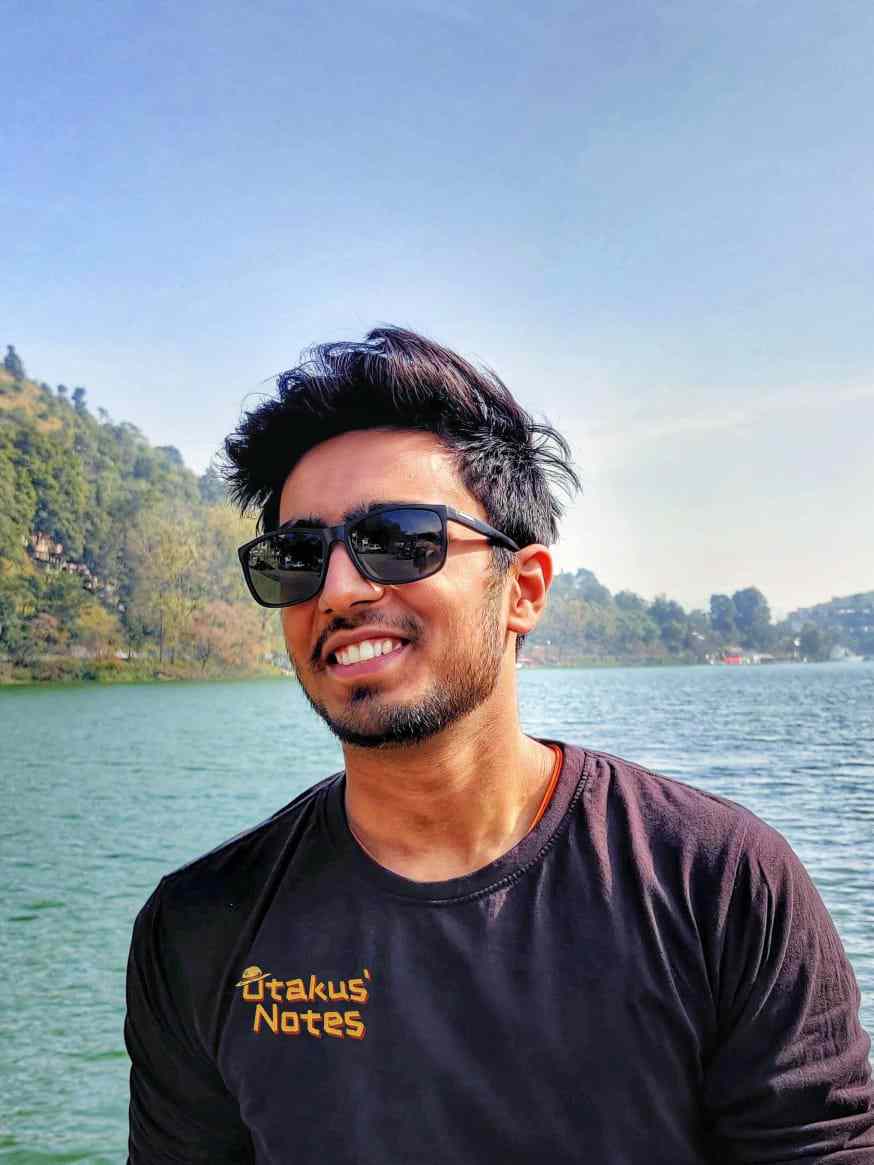 Engineering edified me dreams' propelling. And being an Otaku, a superlative dream of mine engulfs experiencing anime to its deepest quintessence and inditing my perspective towards it. Ultimately, anime blogging carved a path towards my desire and made me stand up to you.